Is Jana Duggar Spying on Jill and Her Other Siblings for Her Parents? 'Counting On' Critics Think So
Is there a snitch in the Duggar family? Counting On critics sure think so. 
Jill Duggar recently posted on social media about celebrating her brother James's birthday with their older sister Jana. For some people, Jana's presence at the birthday outing was further proof that Jill's parents don't trust her to be alone with her siblings. They theorized that Jana accompanied her brother to supervise — and they think it's not the first time Jim Bob and Michelle Duggar have asked her to spy on her brothers and sisters. 
Jill Duggar celebrates her younger brother's birthday 
On July 8, Jill shared on Instagram that she had recently gotten together with her younger brother James to celebrate his 19th birthday. 
"We had fun celebrating my brother James' birthday earlier today with some breakfast and mini golf," the mom of two wrote. 
On the surface, it seemed like a heartwarming sibling get-together. But some Duggar family observers suspect there might be more to James and Jill's birthday breakfast than meets the eye. 
Jana also attended the birthday celebration 
Jill and James weren't the only Duggars who got together for the celebratory meal. Jana was also present. Jason Duggar, 20, was in attendance as well, according to gossip vlogger Katie Joy.
Joy noted that in some photos, it looks like Jana is sitting at one table with James and Jason Duggar, while Jill is sitting at another table with her two sons, Sam and Israel. The separation may be due to social distancing rules at the restaurant, but Joy thought it was odd Jill wouldn't be sitting at the table with her brothers. 
She took to her YouTube channel, Without a Crystal Ball, to share her thoughts on why Jana might was invited to celebrate with Jill and James. Her theory is that Jana might have been there to keep tabs on Jill.
"Jim Bob has this massive reluctance for Jill to have any influence over her siblings," Joy said. Jana was there to let Jill know "we still have eyes on you," she added. 
Is Jana the Duggar family spy?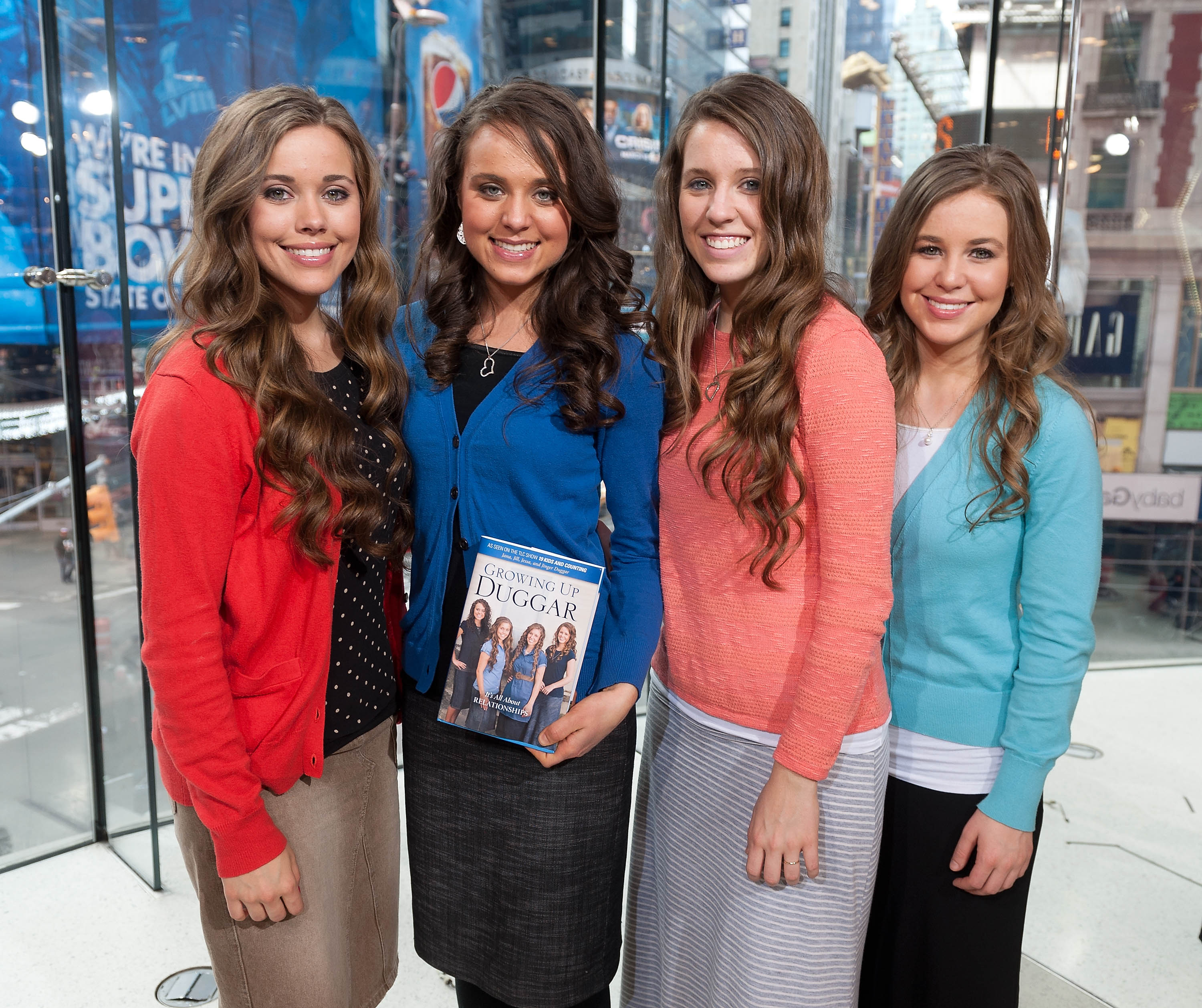 The idea that Jana had an ulterior motive for hanging out with Jill and James fits with theories that the oldest Duggar daughter is has been charged with policing her siblings' behavior. As Joy noted, Duggar family critics have speculated that "Jana Duggar is working for Jim Bob and Michelle Duggar. She's the one that keeps the younger kids in line and she's the one that enforces a lot of the Duggar rules."
Thirty-year-old Jana is the oldest unmarried Duggar child. She still lives at home with her parents and younger siblings, who she often cares for. Though some feel Jana is essentially trapped in her parents' home until she marries, others think she enjoys the freedom of being single. 
While the exact nature of Jana's relationship with Jill and her other siblings isn't clear, we do know that Jim Bob and Michelle monitor the activity of their adult children who still live at home. The couple admitted to using software to track their grown kids' cell phone use in a recent Q&A for the Institute of Basic Life Principles, the ultra-conservative religious group whose teachings the Duggars follow. 
"It will give us a report each day and I can see, at a glance from an email, any questionable things or sites [they visited]," Michelle said, according to The Ashley's Reality Roundup. "It opens up whatever's been viewed, and so I appreciate that. That has been a real help."