Is Jennifer Garner a Vegetarian?
Jennifer Garner loves to cook. The actress can't get enough of celebrity chefs like Ina Garten, as exhibited in her "Pretend Cooking Show" on IGTV. The star loves to try out new recipes in the fun homemade series, but she particularly loves breaking down how to make the staple recipes in her repertoire.
She also runs an organic baby food company called Once Upon a Farm, which prioritizes producing all natural, farm-to-fridge purée snack packs for babies, toddlers, and kids. Given how open Garner is about the goings on of her kitchen and her business' commitment to organic produce products, fans might wonder, is Jennifer Garner a vegetarian?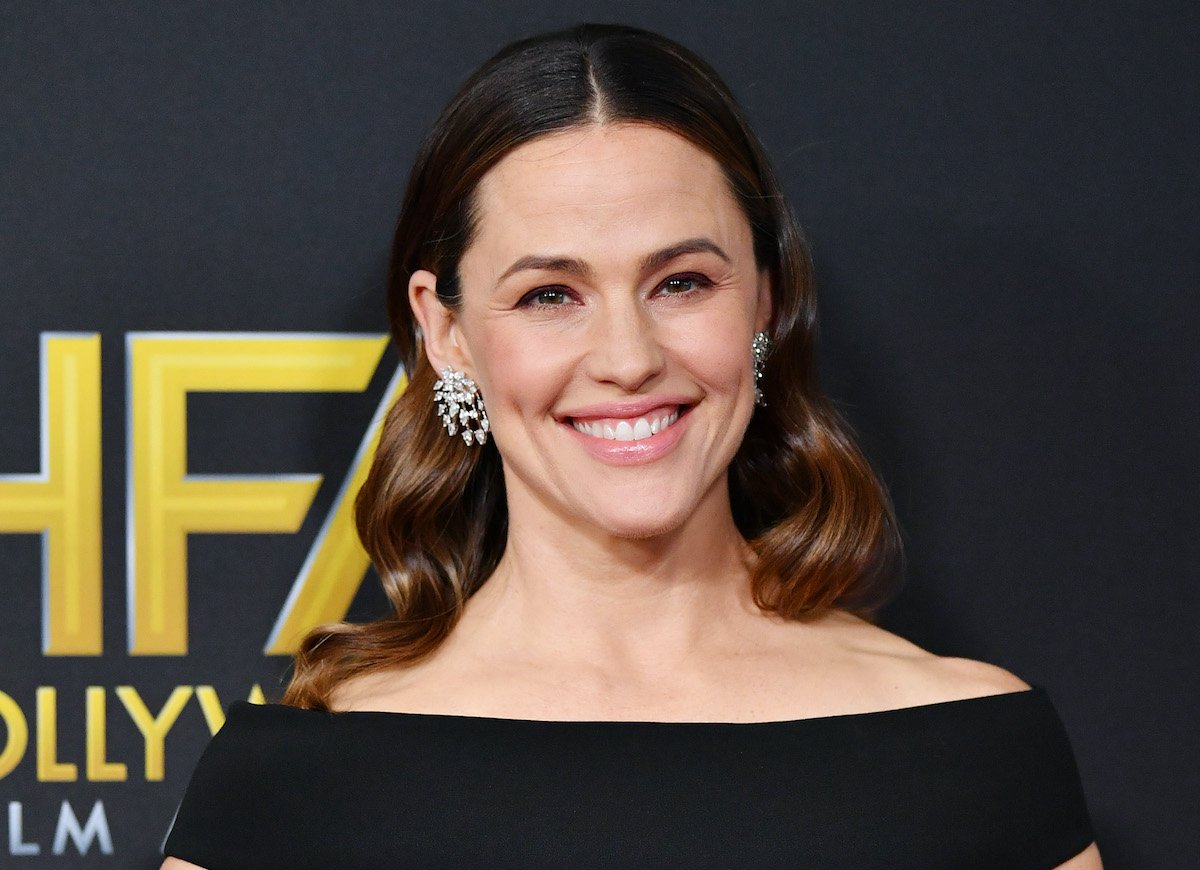 Jennifer Garner works with a nutritionist when preparing for acting roles
Garner's various acting roles throughout her career have demanded different things of her. Peppermint, for example, required a lot of action scenes, so Garner worked with personal trainer Simone De La Rue to get her body ready. She has also worked with nutritionist Kelly LaVeque in the past. LaVeque has one smoothie recipe Garner loved so much, she continued making it after her training was done. And as it turns out, her Once Upon a Farm products serve as a viable substitute for fresh berries.
"I started working with @bewellbykelly a few months ago to get ready for #PEPPERMINTmovie and have had her smoothie every day for breakfast since," Garner shared in a 2018 Instagram post. "Today, I decided to play scientist and see if my @onceuponafarm cold-pressed, organic purée (or baby food, if you're a baby, but whatever) could be a substitute for fresh blueberries when I didn't see any in the fridge. Yep, it could."
The smoothie is made of blueberries, flaxseed, spinach, almond milk, almond butter, chia seeds, and a collagen protein powder. And while that smoothie is both vegan and vegetarian friendly, Garner does not eat a completely plant-based diet.
RELATED: Natalie Portman's Vegan Spicy Chickpea Stew Recipe Is Her Favorite Meal To Cook at Home
Some of Jennifer Garner's favorite recipes include meat
Garner does, indeed, eat meat and fish. And some of her favorite recipes of all time feature meat, and perhaps unsurprisingly, are from Garten's cookbooks.
On Oct. 6, 2020, for example, Garner posted a new episode of "Pretend Cooking Show" during which she whipped up Garten's Crispy Chicken with Lemon Orzo recipe from Modern Comfort Food for lunch.
She gave a glimpse into her eating philosophy in the video when she said, "Basically, this is what I want to have for lunch, so this is what I'm going to make."
Some of Garner's other favorite Garten recipes include her beef bourguignon recipe from Barefoot in Paris, and Garten's swordfish provencal recipe, which the two stars cooked together during an episode of Barefoot in L.A.
Garner follows what her gut tells her what she wants to eat. And while she doesn't eat a strictly plant-based diet, she knows all about what it takes to grow produce in a sustainable way—she grew up on a farm in Oklahoma that is now the Once Upon a Farm home base.
She also loves to make decadent treats for her kids, like Rose Beranbaum's chocolate bread, although when making her grandmother's sweet potato pie recipe, she does opt out of using milk and eggs. What's clear is that Garner eats what she wants, indulges in tasty desserts when she wants, and knows how to keep a good balance of it all.