Is Khloé Kardashian Vegan?
Khloé Kardashian is the youngest in the original trio of Kardashian sisters. She became famous on Keeping Up with the Kardashians when she was in her early 20s, and over the years, has gone on a long journey of self-discovery.
From being in two high-profile relationships and welcoming a baby daughter to completely changing up her look and aesthetic, Kardashian has changed a lot, all while being in the public eye. Still, it has been her path from party animal to fitness junkie that has caused her to make headlines most often, and fans often wonder what she eats these days in order to maintain her fit and fabulous figure.
Khloé Kardashian went on a fitness journey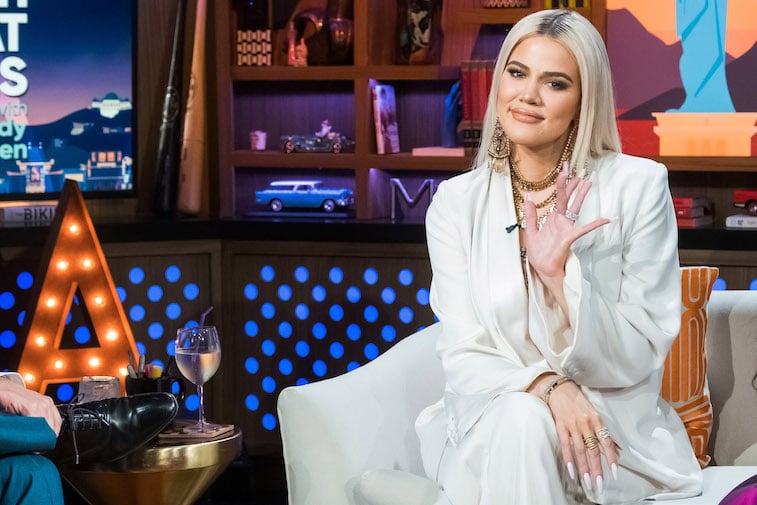 Khloé Kardashian, while she was considered to be the "most fun" sister out of the Kardashian family, was often the butt of jokes in the early days of her fame. Kardashian is considerably taller and bigger-framed than her sisters, and because of this, she was often referred to as the "fat" sister, even though she was far from it.
There's no doubt that Kardashian's self-esteem took a hit from all the negativity, and she eventually decided to do something about it.
Following her split from Lamar Odom, Khloé Kardashian began working out hard-core, hitting the gym on a daily basis. Over the course of a few months, she not only lost a significant amount of weight but tightened and toned her body as well. Kardashian became a fitness enthusiast, writing a book about exercise and self-care, titled Strong Looks Better Naked, and launching her own reality show, Revenge Body with Khloé Kardashian. 
Khloé Kardashian's diet plan
Khloé Kardashian's commitment to a healthy lifestyle wasn't a fad or a brief infatuation. She has maintained her dedication to diet and exercise, and even after giving birth to her daughter, True Thompson, Kardashian hits the gym on a regular basis. She also makes eating healthy a priority and has shared information about her diet plan with her followers several times.
Kardashian's diet is surprisingly simple. She eats a lot of high-protein, low-carb foods, to give her steady energy throughout the day and avoid the carb "crash." In 2018, Kardashian revealed to Eat This that she generally eats a small pre-workout snack in the morning before hitting the gym, usually consisting of almond butter and fruit jam.
For breakfast, she enjoys oatmeal, eggs, and fruit, while for lunch, she usually sticks with a lean protein like grilled chicken, veggies, a simple starch like rice, and even a salad. Kardashian enjoys something similar for dinner, either fish or chicken and more vegetables. Kardashian doesn't deny herself snacks, either, usually reaching for fresh fruit or something carb-free, like celery. 
Could Khloé Kardashian end up following a vegan diet?
Vegan diets are all the rage right now, and some members of the Kardashian family are devotees of the vegan lifestyle, including Kim Kardashian, who has shared a few of her vegan meal favorites with her followers from time to time. However, Khloé Kardashian is not vegan and eats meat such as chicken and steak. 
The star did admit, via Bravo TV, that when she was pregnant with her daughter, she experienced a meat aversion and ate a "somewhat vegetarian" diet. Still, she went back to her normal diet after giving birth and continues to follow a high-protein, low-carb meal plan, to help fuel her workouts. In the future, Kardashian could be influenced to go vegan by Kim Kardashian, an admitted devotee of the lifestyle — but for now, she is going with what works for her.