Is 'Superman and Lois' Star Tyler Hoechlin Married?
Find out if 'Superman and Lois' star Tyler Hoechlin is married.
Tyler Hoechlin is an actor who has been in the spotlight for two decades, after his big breakout role in the critically-acclaimed film Road to Perdition. A performer who has appeared in everything from big dramatic parts to comedic ones, Hoechlin is currently in the headlines a lot, thanks to a prime role in the new TV series Superman & Lois. As Clark Kent/Superman, Hoechlin is redefining the iconic character, and many fans are curious about the state of the actor's own personal life — including whether he is married or dating another high-profile star. 
How did Tyler Hoechlin become famous?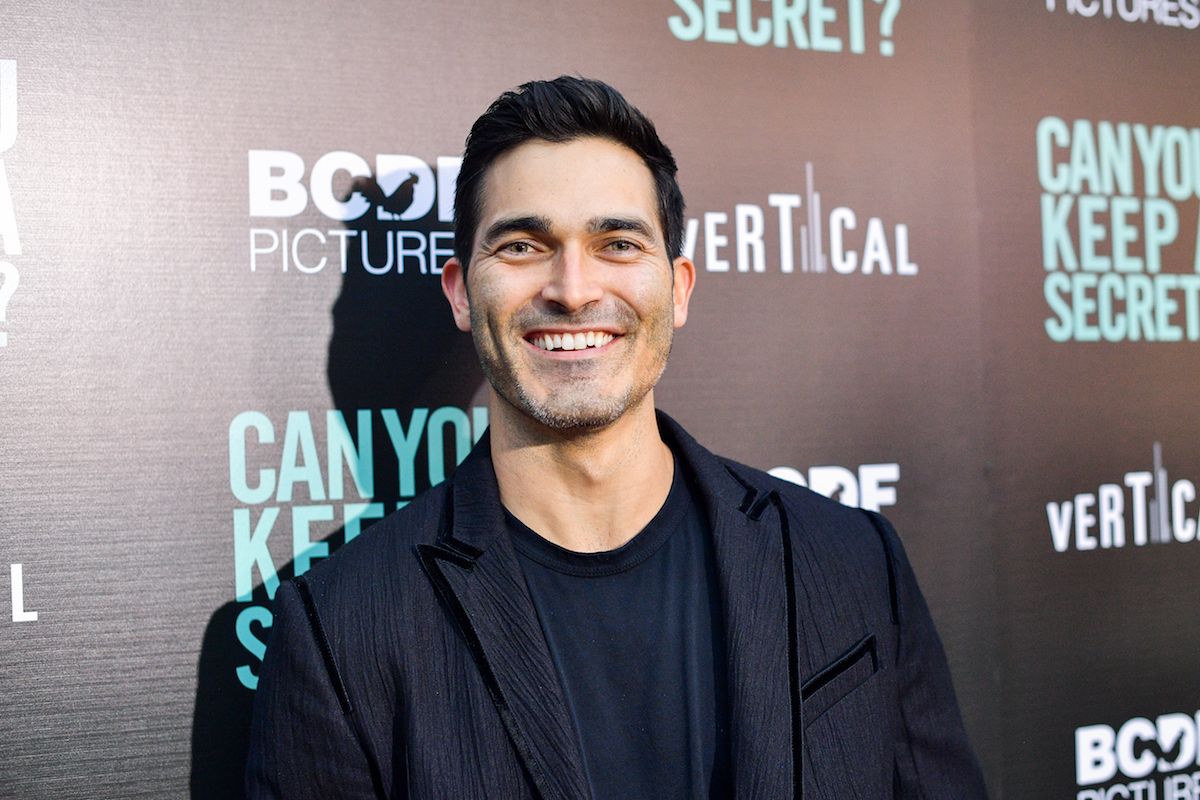 Hoechlin was born in California in 1987. Raised alongside three siblings, Hoechlin was athletic in school, participating in baseball and eventually earning a scholarship to Arizona State University. He was also a creative child, landing acting roles in commercials when he was still a toddler.
For several years, Hoechlin was determined to pursue a career in baseball, placing his baseball commitments over his acting ones, and regularly missing out on auditions. However, during his junior year of college, Hoechlin suffered a minor injury, which led him to start going to more acting auditions.
When Hoechlin was 13 years old, he was cast in the Tom Hanks-helmed movie Road to Perdition. He received praise for his work in the intense, dramatic film, and even won the Saturn Award for Best Performance by a Younger Actor. His role in Road to Perdition led to Hoechlin's long-running part in the hit TV series 7th Heaven — which many fans still know him best for. 
Tyler Hoechlin is currently starring in 'Superman & Lois'
Hoechlin is the star of Superman & Lois, the new hit show on The CW. Still, this is not the first time that Hoechlin has taken on the role of the Man of Steel, having successfully played Clark Kent/Superman in the series Supergirl in 2016. He has also played the character in several crossover television events as part of the Arrowverse — always to critical acclaim.
Fans have responded well to Hoechlin's heartfelt portrayal of Kent, and for his work in Supergirl, he was nominated for a Saturn Award for Best Guest Performance on a Television Series.
In February 2021, Superman & Lois debuted on television, reintroducing Hoechlin as a slightly older Clark Kent, now a father of two boys. With the series receiving praise from all factions for the unique way that it deals with the superhero mythos, Hoechlin has been able to reach a whole new audience of fans. 
Is Tyler Hoechlin dating anyone?
These days, Hoechlin is more popular than ever. Many fans are curious about Hoechlin's relationship status — and as it turns out, the popular actor is single. According to Distractify, Hoechlin is single, although he has been linked to many high-profile actresses in the past.
After dating singer Ashlee Simpson in the early days of his career, he went on to form a relationship with actor Candice Accola King. After they broke up, he dated dancer Rachele Brooke Smith.
Hoechlin and Smith broke up in 2012, after which he reportedly had a romance with his Teen Wolf costar, Jill Wagner. These days, Hoechlin is not stepping out with anyone — but as the actor has revealed to Cosmopolitan, he's all for having a friend with benefits: "I would never go against having a friend to kiss. If it's there, go for it, but don't force it … There's nothing better that you could be doing than what you're doing and who you're with, so have a hell of a time, have a drink, and have fun."