Is Marvel Studios Planning to Bring the Young Avengers to Disney+?
The end of the Marvel Cinematic Universe's Infinity Saga is falling further into the past. And, both Captain America and Iron Man are no longer in the picture (literally and metaphorically); thus, a new team of heroes will need to take center stage.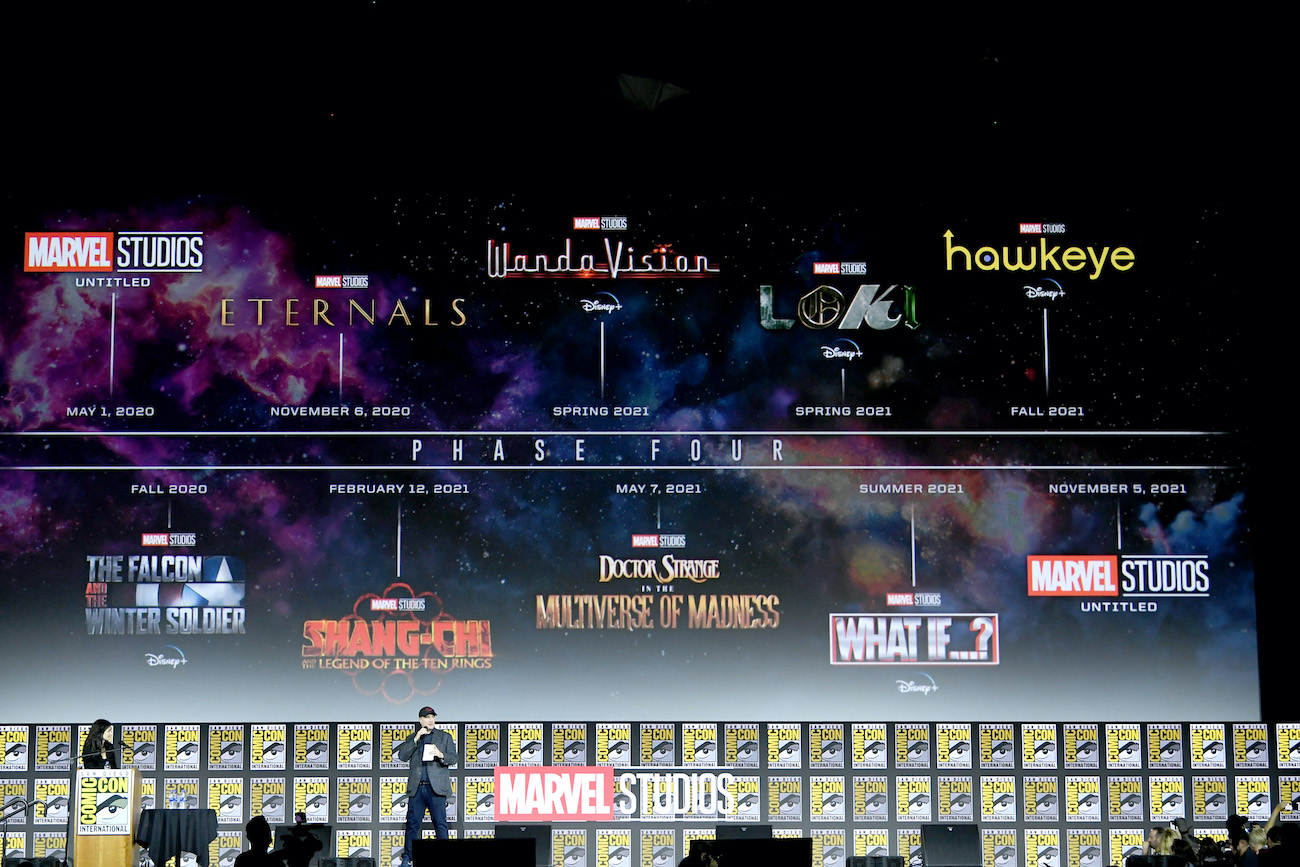 Based on available information and recent insider reports, Marvel Studios may be cementing the foundation for multiple superhero teams in the MCU. And, the Young Avengers, which has been rumored for quite some time now, may not make their debut on the silver screen. 
Marvel and DC insider suggests that the Young Avengers could boast a Disney+ series 
Marvel and DC Insider Mikey Sutton took to GeekosityMag to note the obvious surrounding the Young Avengers. He shared, "although the Young Avengers Disney+ TV series hasn't been officially announced yet, it has been hiding in plain sight for over a year now."
As for "hiding in plain sight," it seems as if the groundwork for the team has been coming together for quite some time. Ms. Marvel will soon join the MCU via a Disney+ series. Many presume that Ty Simpkins' Harley (the innocent boy who comes to Stark's aid in Iron Man 3) will be Iron Lad. And, Wanda and Vision are set to have a couple of kids in WandaVision. 
In short, it looks as if the Young Avengers team will be ready to fire sometime in the early stages of Phase 5. While many have jumped to the conclusion that Tom Holland's Parker will be the team's leader, Sutton argues that a different web-slinger will be a part of the Young Avengers.
Miles Morales to join the MCU via 'Young Avengers'
Sutton explains that Tom Holland's Parker is now a part of the "major-league team." And, considering the Young Avengers team is likely a couple of years out, Spider-Man will be a young man, more suitable to fight with the adults than the kids. Sutton says: 
…As I leaked in my recent Miles Morales report, Sony and Disney are planning on a cinematic franchise for him, one that will include guest appearances from MCU stars. And those will be characters closer to his age.

As I asked our good friends The Cosmic Wonder YouTube channel to drop exclusively this morning, Morales will meet and be recruited by the Young Avengers. Discussions are for him to join the Young Avengers and be the Spider-Man in their theatrical film when they make the leap from Disney+ to the cinemas…

Mikey Sutton | GeekosityMag
The Young Avengers will recruit Miles Morales, and he will go on to be the team's Spidey when they make the leap from Disney+ to the theaters. And, considering the cross-conversation already planned between the streaming platform and the cinema, it's likely that the narrative trajectory will play out over several years across both mediums.