Is Sandra Lee Still Friends With Ex Andrew Cuomo?
Celebrity chef Sandra Lee is one of the most high-profile stars of the Food Network, best known for her "Semi-Homemade" meals. Lee is a breast cancer survivor and has been open about the importance of regular mammograms and early detection. Still, Lee is also known for her longtime relationship with New York Governor Andrew Cuomo. Although the two split in late 2019, Lee recently opened up about her feelings for Cuomo and why they will likely always remain close.
Sandra Lee is a popular celebrity chef
Lee was born in California in 1966. She began her lifestyle career in the early nineties, crafting home decorating tools before ultimately turning her attention to cooking and baking.
Her show, Semi-Homemade Cooking with Sandra Lee, premiered on the Food Network in 2003. Lee's signature cooking style involves combining seventy percent packaged ingredients along with thirty percent fresh products.
Lee also became well known for her unique way of decorating to go along with a certain theme or holiday celebration. Her bright, peppy personality and her willingness to embrace non-snobby food trends endeared her to millions of fans.
Lee is also a best-selling author and has written dozens of cookbooks over the years. These days, Lee has taken a step back from the lifestyle space, although she is still beloved for her recipes, sense of fun, and unique personality.
Andrew Cuomo is a political powerhouse
On the surface, Cuomo could not possibly be more different from Lee. A member of the Cuomo political dynasty, Cuomo has served as New York Governor since 2011. He is a member of the Democratic Party and has butted heads with prominent Republican politicians on many occasions, including sparring with President Donald Trump.
Cuomo has worked in politics since he was very young and has served the state of New York in many capacities over the years, including as HUD Secretary. Political commentator Chris Cuomo is Andrew Cuomo's younger brother, and the two are known to be very close.
When did Sandra Lee and Andrew Cuomo start dating?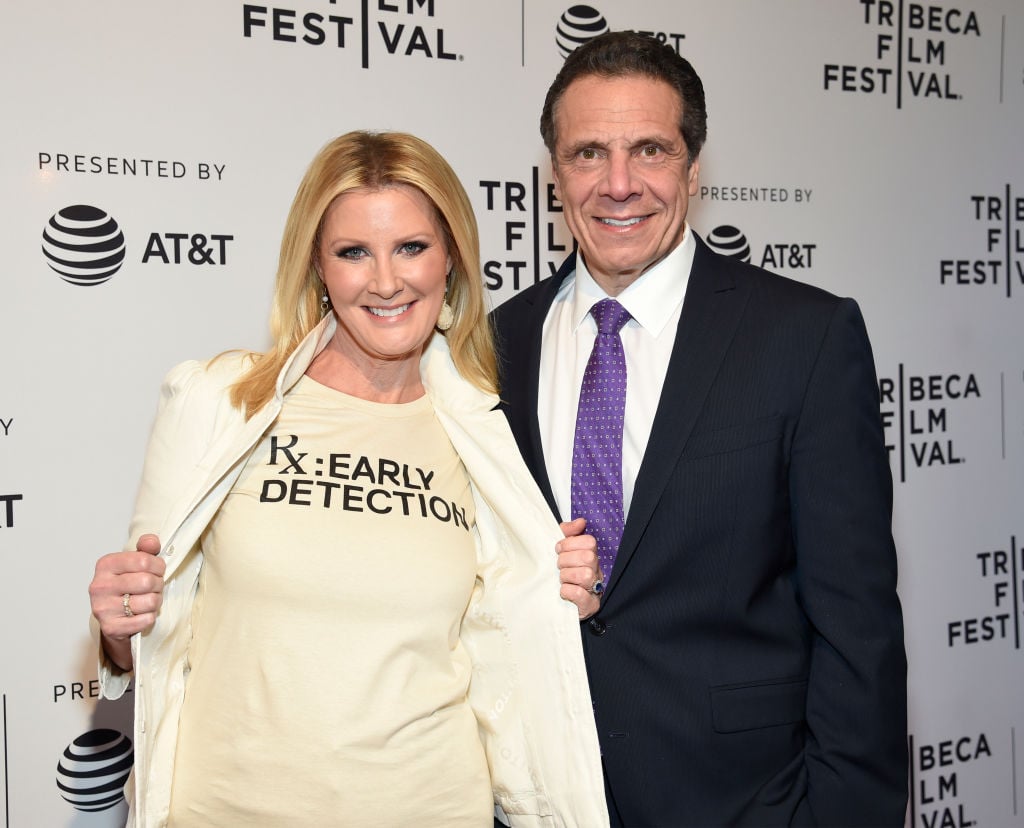 In 2005, Lee first crossed paths with Andrew Cuomo. Sparks flew immediately and they began dating. Lee was at Cuomo's side for many political events, although she was always careful to keep her own political opinions to herself.
Still, she supported Cuomo in everything that he did, and when he became governor in 2011, she was his de facto "First Lady."
In 2019, rumors started swirling that there problems between the two — rumors that Lee slammed on Instagram, reaffirming her closeness with Cuomo. However, in September 2019, the two announced that they were splitting up, although they would remain good friends and that they would "always be family."
What did Sandra Lee recently say about Andrew Cuomo?
Recently, the lifestyle maven sat down for a revealing interview, where she was asked about the current status of her friendship with Cuomo. Lee stated that she watches the governor's daily COVID-19 updates and that she shares her thoughts with him on an ongoing basis.
"He's still my guy," Lee said. "Neither one of us, well, as far as I know, has had a date."
Her cryptic words could mean that there is still a romantic attachment between the two, although she remained careful in her phrasing.
"We share a home, we share children, we share friendship," she said. "I will protect him and be there for him until the day I die."
Whether the two could reconnect on a romantic level in the future remains to be seen — but it certainly looks like the door is open for a renewed relationship.