Is 'Selling Sunset' Scripted? Christine Quinn Says This Part of the Show Was Fake
Selling Sunset takes viewers inside the high-stakes and glamorous world of L.A. real estate. The Netflix reality series follows a group of real estate agents working for The Oppenheim Group as they fight over clients, sell multi-million-dollar properties, and deal with interpersonal drama. But how real is the show? One cast member recently revealed that at least one storyline on Selling Sunset played out a bit differently in real life than it did on TV. 
Christine Quinn has a new man in her life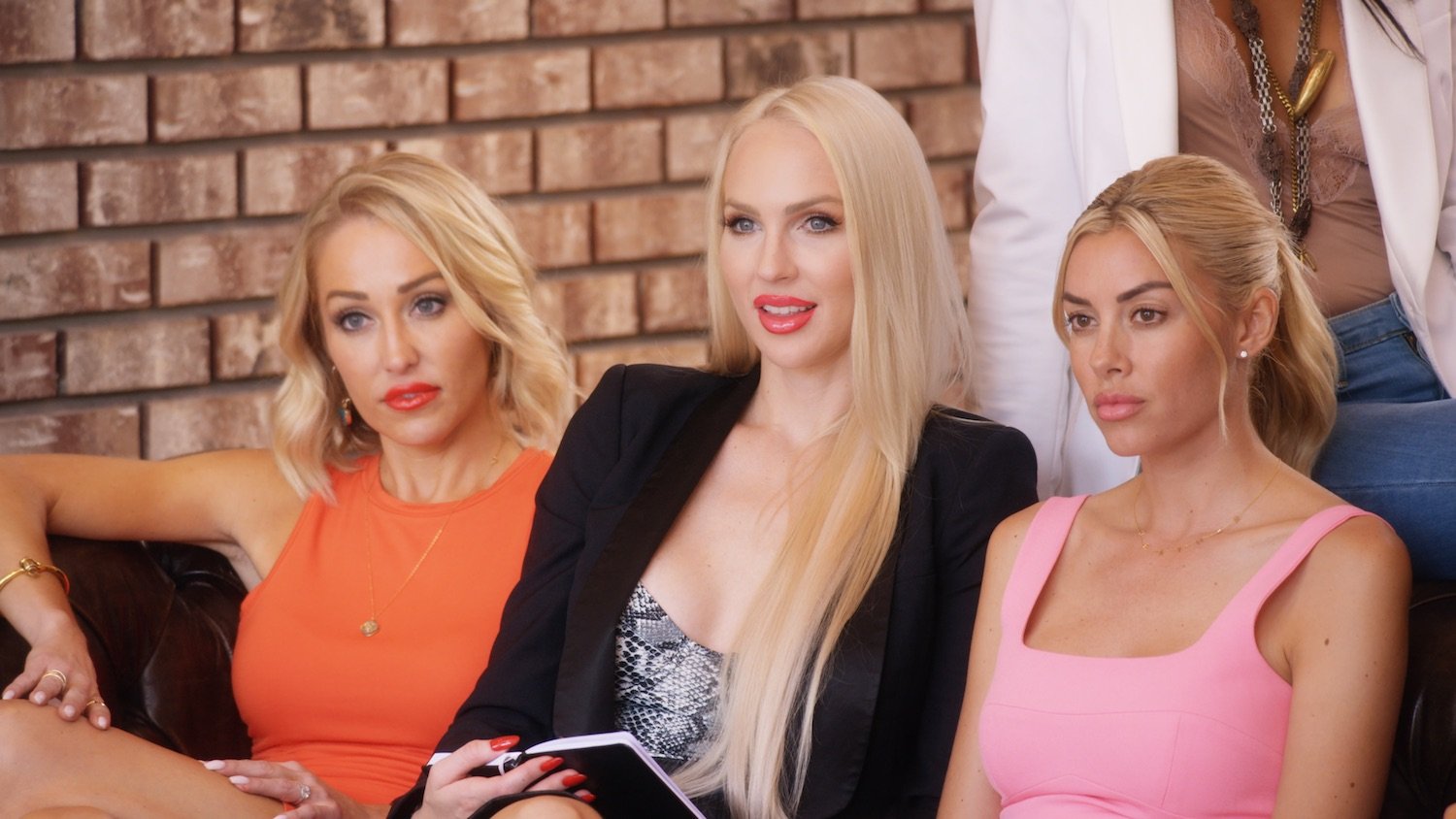 In the first episode of Selling Sunset Season 2, viewers learn some exciting news about Christine Quinn: She has a new man in her life, and they're already engaged. And according to fellow agent Mary Fitzgerald, they met in interesting circumstances. 
"He was her client," Fitzgerald tells Chrishell Stause and Heather Rae Young. "She was showing him properties. I think he was dating someone else at the time." 
Stause then says that having a relationship start in such a way would make her nervous, "because if someone cheats for you, then that means they will cheat on." Fitzgerald quickly says she doesn't know for certain that there was any infidelity involved. 
Christine Quinn says 'Selling Sunset' twisted the story of how her relationship began 
On the show, it seems like Quinn's new relationship has an eyebrow-raising beginning. But the Selling Sunset star says the truth is a lot less scandalous. During an appearance on the British talk show This Morning, she said that she met Christian Richard, a 41-year-old software engineer who went to MIT, in a very traditional way. 
"The funny thing is that actually that was amped up a little bit, I'm not going to lie," the 31-year-old said. "I actually met him through a girlfriend of mine, but Mary spun this story that he was a client. No, we were dating for three months and then we bought a house together, but television is fun."
Chrishell Krause says some 'Selling Sunset' moments are 'amped up' 
Quinn and Krause clash on Selling Sunset, but Krause does agree with her co-star on at least one point. The show sometimes plays up the drama. 
During a recent chat with TMZ, Stause was asked whether a moment on the show when a client propositions a married agent really happened. Stause described the scene as "cringeworthy" but asserted it was real. However, she did admit that some events might be played up for TV. 
"Obviously, there are certain things that are a little amped up for the show," she said. "But honestly, I don't really think they asked him to do that." 
Quinn says she feels better about 'Selling Sunset' season 2 than season 1 
One thing that does appear to be real on Selling Sunset is the animosity between Stause and Quinn. A reporter from Buzzfeed recently interviewed the cast and show creator Adam DiVello, and she wrote that when she brought up Stause to Quinn, "you could almost see her jaw clench so hard her teeth cracked. I still have no idea why."
For her part, Quinn told Buzzfeed that the show's producers tried to manipulate her reaction to the news of Stause's divorce from This Is Us actor Justin Hartley, an event that will be covered in season 3 of Selling Sunset. But she says that overall, she's happy with the way she's portrayed in season 2.
"There were a few things cut out of order and out of context, but it is what it is," she told Buzzfeed. "I feel a lot better than [in] the first season. I think in the first season I was Frankensteined and heavily edited and manipulated, but this season, I feel good." 
Check out Showbiz Cheat Sheet on Facebook!