Is 'The Challenge' Fake? Wes Bergmann Says It's 100% Real
MTV's The Challenge is here with Total Madness, and we're already heavily invested in everything that's going down in the house. So far, we've seen plenty of interpersonal drama from Jenna Compono's relationship with Zach Nichols to Stephen Bear kissing Kailah Casillas. And there's so much craziness that occurs every season that many viewers probably assume it's all fake.
Wes Bergmann has been on the show for over a decade. He's a veteran player on Total Madness, and he watches everything that occurs. Bergmann spoke to the Bachelor Party podcast about the show, and he was able to verify that everything that happens is totally authentic. Here's what he said.
Contestants on 'The Challenge' have to abide by a number of rules
From a viewer's perspective, each season of The Challenge looks like a major party. There's typically a beautiful home the contestants stay in, plenty of alcohol and nights out, a pool, and a gorgeous home gym. What we don't see is how many rules the Challenge cast actually has to follow. From not leaking any information via social media to not showing up drunk to any elimination rounds, there's protocol they must follow.
Insider reports Jonathan Murray, the series co-creator, talked about the various rules the contestants must follow. "The cast understands that [leaking spoilers] only hurts them because if the ratings go down, the show potentially won't come back," he told Rolling Stone. "But we do have fines and penalties that come into effect if they release information. And we have serious talks about it."
Veteran player Chris "C.T." Tamburello also spoke about the various fine possibilities. Insider notes he also told Rolling Stone that the list of no-nos gets longer with each season, and "you'll get fined if you show up to a challenge drunk. You'll probably get kicked off the show because that's a liability."
The series developers claim the drama on the show is totally real
The Challenge has been on TV in some capacity for over 20 years. So, just how real is the drama? According to the developers of the series, they're just capturing everything that unfolds organically. It seems many of the show's veteran players truly do have beef with each other.
"Because they have so much together time, that they generally get in fights," Julie Pizzi, the president of entertainment and development for the production company behind the show, told E! News. "Or if stuff is going to come to a head, it's going to come to a head on the days that we're not out doing a challenge. Those are the days that sometimes the best drama happens." 
"I get asked this question a lot: 'What's real? What's not real?'" MTV producer Dan Caster told E! News. And he verified that the contestants who seem to hate each other on the show really just can't stand each other in real life. Cara Maria Sorbello and Amanda Garcia are known rivals, for example.
As for the most well-known rivals-turned-allies, Bergmann and Johnny "Bananas" Devenanzio, it seems their rivalry stays on the show, though. "I would say that's more of a game rivalry," Pizzi said.
Wes Bergmann also says there's nothing fake about 'The Challenge'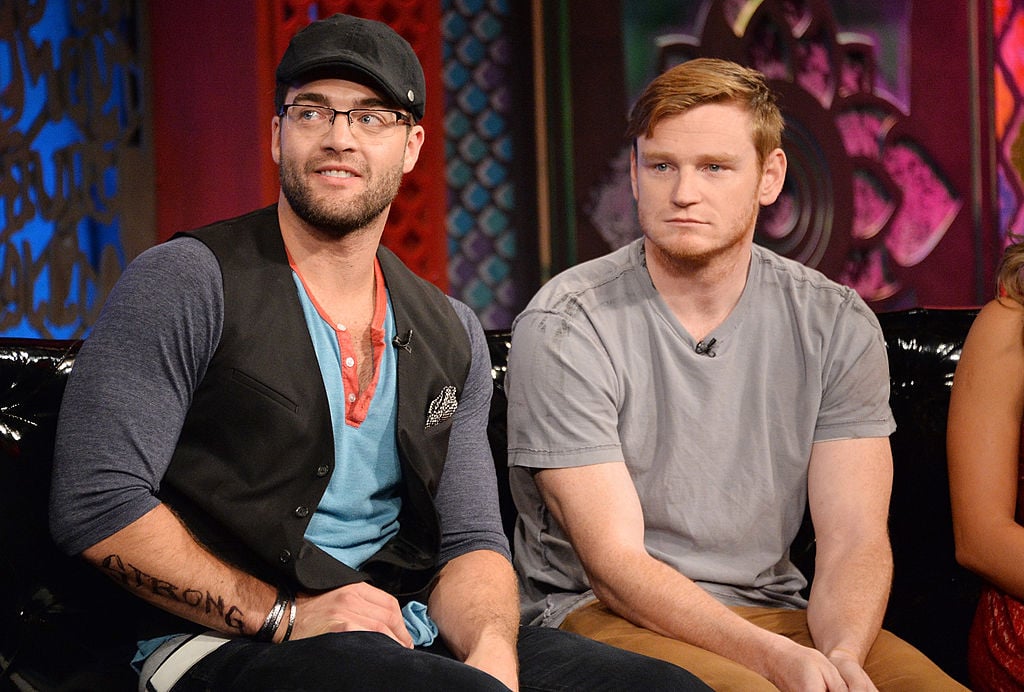 Bergmann spoke about Total Madness on the Bachelor Party podcast. And he seemed to verify that everything that viewers see really does go down as it's presented.
"From a working relationship, I've found myself around other reality stars from other channels throughout the last 16 years or whatever, and when they share horror stories about scripting and faking and being taken out of context and all this stuff, it's crazy," Bergmann told the podcast. "It almost doesn't make sense. It's like, you cannot believe reality television."
He then explained how The Challenge differs. "We are not reality television," he noted. "Our show does not do any of that. They started as documentarians, and they are still documentarians, they just happen to be really, really good, entertaining documentarians. I have never found myself in the position where the most important storylines aren't being told in as fairly of a way as possible."
It looks like what we're seeing is the real deal. We're excited to see how Total Madness continues to unfold!
Check out Showbiz Cheat Sheet on Facebook!