Is 'The Karate Kid 2' Starring Jaden Smith and Jackie Chan Still Happening?
With Cobra Kai now on Netflix, The Karate Kid has reentered our culture — with flashbacks to LaRusso's famous kick and Mr. Miyagi's renowned instructions filling both TV screens and hearts. While the original The Karate Kid franchise starred Ralph Maccio and Pat Morita, Jackie Chan and Jaden Smith took a swing at a franchise reboot in 2010.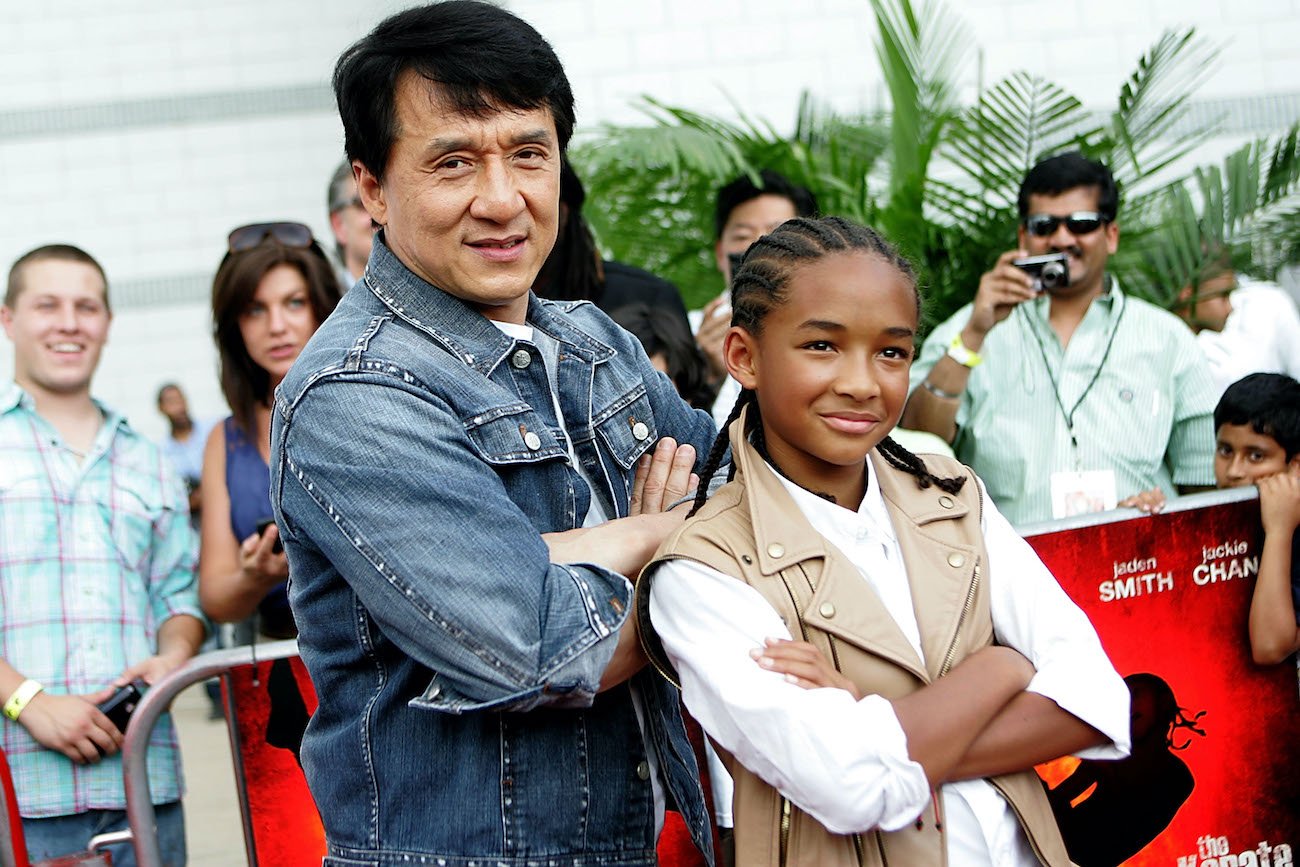 Jaden Smith portrayed Dre Parker — a boy in need of self-defense lessons following a spontaneous move to China. Parker is bullied and berated, mostly by his new school harasser, Cheng. Mr. Han (Jackie Chan) decides to teaches the boy the art of Kung fu, albeit reluctantly. Mr. Han and Dre Parker form quite a close bond, as Han comes to confront a significant familial loss he has been unable to withstand (with help from Dre and his mother). 
The 2010 version of The Karate Kid received rather strong feedback. While critics noted that the film lacked the emotional gravitas inherent to the original, it delivered a satisfying narrative arc with fleshed-out character relationships. The movie had a lot of heart, and a second one seemed destined for the near future. Yet, it's been a decade since the 2010 film and fans still have yet to witness The Karate Kid 2. So, is the movie still in the pipeline? 
What's going on with 'The Karate Kid 2' starring Jaden Smith and Jacke Chan?
According to We Got This Covered (WGTC), The Karate Kid 2 is still in the pipeline with Jackie Chan likely to return (as of 11 months ago). While fans will reportedly enjoy watching Chan mentor a youngster, that youngster may not be Jaden Smith, according to WGTC. 
Smith hasn't acted in many movies since The Karate Kid, and the outlet reported that a new adolescent in need of some combat lessons may take his place. Sources close to WGTC — the same ones who knew Ghostbusters 3 would feature teens and that a Nova movie was coming — relayed the information. As of now, the source does not know whether Smith will be brought back — now as a young adult — to film the second installment. 
The movie is not listed on Jaden Smith or Jackie Chan's IMDb pages 
Right now, reports surrounding The Karate Kid 2 with Jackie Chan are only rumors. Neither main castmember has confirmed that they will return for such a movie. The production is absent from both Jackie Chan and Jaden Smith's IMDb pages – a site that often mentions when productions are rumored as well. 
While some insider reports suggest that The Karate Kid 2 is on the way, such a rumor may merely be a pipedream. Chan's pretty booked up for the next few years with Shanghai Dawn, Five Against a Bullet, Rush Hour 4, Once Upon a Zodiac, and Project X-Transaction already announced or in production. As for Jaden Smith, he is set to star in Life in a Year, which completed filming and is scheduled for a 2020 release date.