It Was a 'Heartbreak' That the Rest of the 'Twilight' Movies Weren't Directed by Women, According To Catherine Hardwicke
The Twilight Saga will go on to be remembered as one of the most successful film franchises of all time. Whether you like teen vampires or not, it made a lot of money and is only getting more popular with age. And almost 12 years after the first movie premiered, Midnight Sun is bringing it back into relevancy. But for Catherine Hardwicke, the fact that she was the only female director out of five films is upsetting.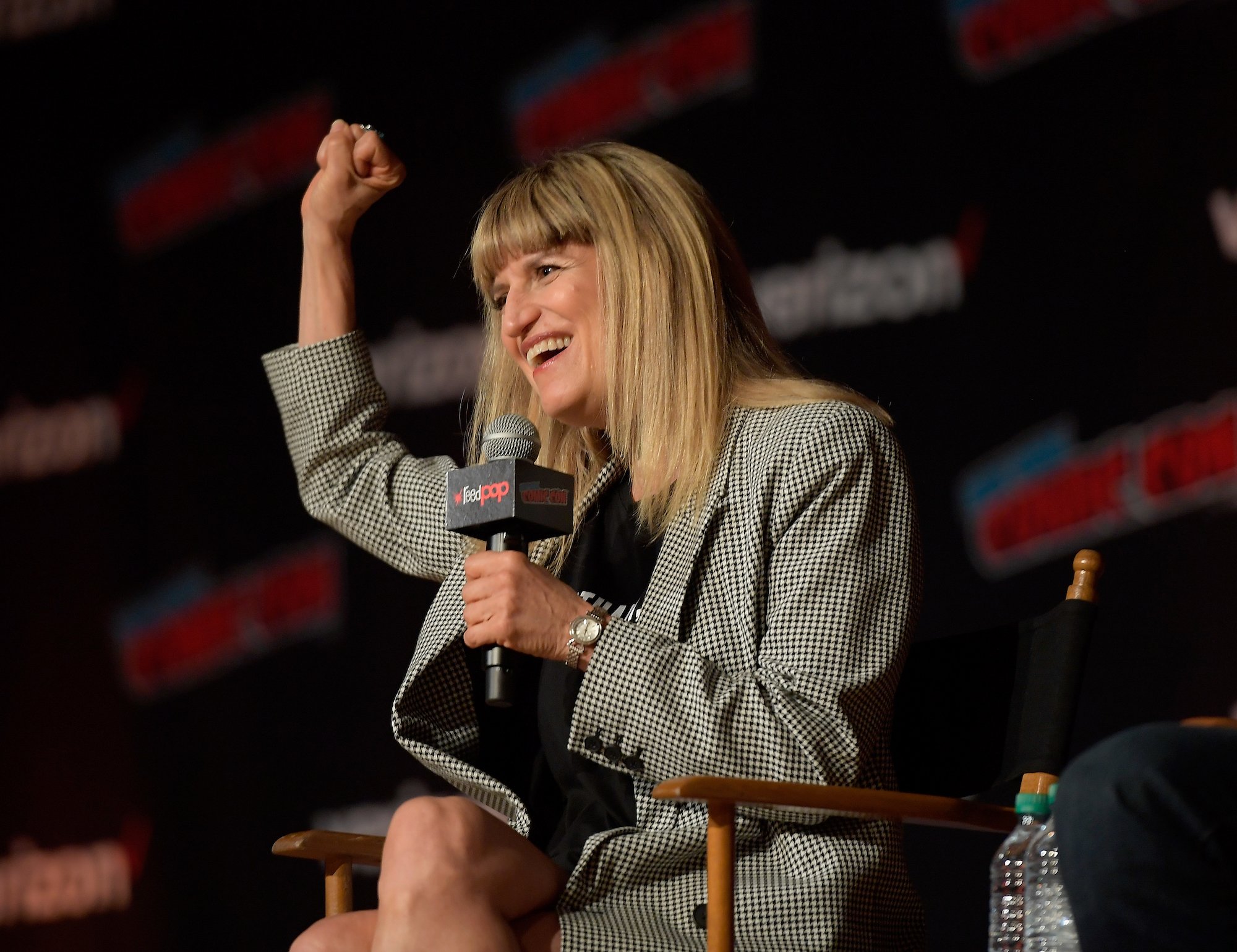 The studio didn't expect the first movie to do so well
When Twilight came out, it was made under an independent studio, Summit Entertainment. That studio was eventually bought by Lionsgate, which went on to make The Hunger Games and Divergent. But in 2008, Twilight was considered an indie movie, due to the studio, budget, and whatnot. And being a flick about vampires that had a majority teen girl audience, the studio didn't think it'd be that successful. 
"Nobody thought this is a big, blockbuster franchise," Hardwicke told The Daily Beast in 2018. "There were very low expectations for Twilight because every other studio had turned it down."
She said that the studio based that opinion off of The Sisterhood of the Traveling Pants, which was also a book adaption aimed at girls. They didn't expect Twilight to rake in more than $39 million, according to Hardwicke. That's why the budget was lower and there were "low" expectations for opening weekend.
Jokingly, Hardwicke said those low expectations were why she even got the directing gig in the first place. 
"Why do you think they hired a female director?" she asked. "If they thought it was going to be a big blockbuster, they wouldn't have ever even hired me, because no woman had ever been hired to do something in the blockbuster category."
But The Daily Beast reported that Twilight earned the "highest-ever opening weekend gross at the time for a live-action female-directed film" which was $192.8 million.
Catherine Hardwicke was the only woman to direct a 'Twilight' movie, and it's a 'heartbreak' for her
After Twilight turned into the massive success it's known as today, the rest of the movies were interestingly only directed by men. 
 "That was a heartbreak for me," Hardwicke told Vanity Fair in 2018. "There are other bad*ss women out there that could have done those."
New Moon started production soon after Twilight premiered and was directed by Chris Weitz. Eclipse was directed by David Slade and Breaking Dawn: Part 1 and 2 were directed by Bill Condon. 
"There's lots of projects like that," Hardwicke continued. "It goes on and on. They're stories written by women, about women, and given to male directors. Over and over and over."
She noted that The Hunger Games movies and Divergent films also went to men. "They still didn't want to take the risk again," Hardwicke said. 
Despite lack of respect after 'Twilight,' Hardwicke is happy she inspired other women to direct and make films
Hardwicke described a lot of the disrespect she received after Twilight came out. She told The Daily Beast that she didn't receive many congratulations from the studio except for a cupcake. She was also turned down a lot from scripts she liked because studios still wanted to stick with male directors. 
At the time I didn't understand when people were dinging me for being whatever, emotional or difficult… Yet they're praising all the male directors I've worked for being passionate and visionary and sticking to their guns, fighting for what they want. But a woman is emotional, difficult, b*tchy, whatever. I didn't know those code words and I didn't know they were used pervasively, and so I just took them personally.
However, she still inspired a lot of women to become filmmakers, and of course kickstarted a global phenomenon. And she's proud of that. 
"At many film festivals I speak at, women say that they saw me on the [Twilight] DVD, and thought, hey, if she can do it, I can do it," Hardwicke said. "So that's cool. We need more female voices, we need more women behind the camera, writing, everything, and that's one great legacy."