'It's Always Sunny in Philadelphia' Could Be the Modern 'Seinfeld'
In the genre of television comedy, many shows have come and gone. A number of comedy shows tend to be very predictable, focusing on the same recycled scenarios. A few, however, have gone above and beyond the standard, and become truly iconic. Seinfeld is one such series, a show that ran in the '90s and remains just as entertaining today as the day that it first debuted.
Seinfeld has few imitators, but in recent years, many critics have been comparing another absurdist comedy series to Seinfeld, claiming that it expertly picks up the mantle from the older series, and, in many ways, surpasses it.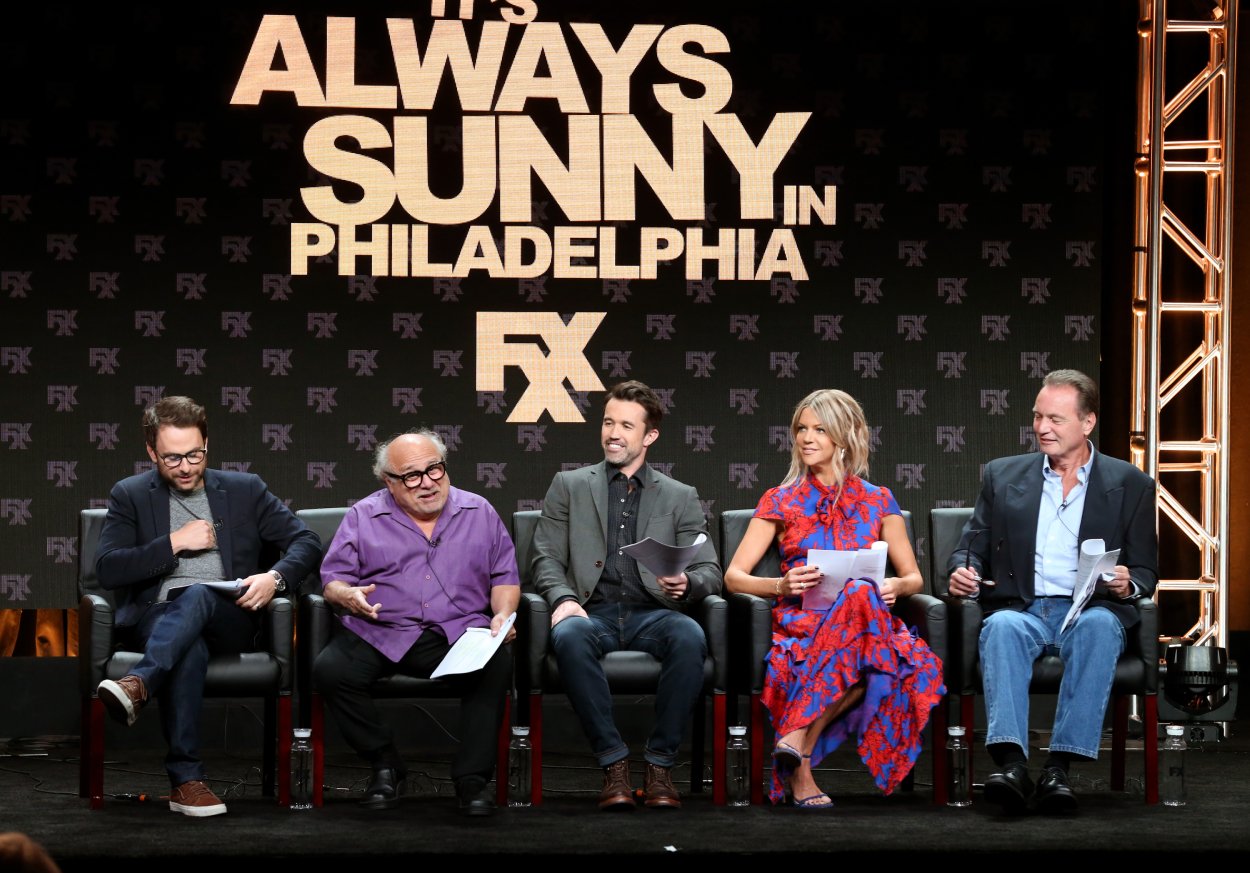 'Seinfeld' is an absurdist comedy series
Seinfeld was the brainchild of standup comedian Jerry Seinfeld and writer/comedian Larry David. It debuted on television in 1989 and starred Seinfeld in the lead role, as well as talented character actors like Jason Alexander, Julia Louis-Dreyfus, and Michael Richards. The series quickly made waves with critics as well as fans, with many praising the brilliant writing and clever characterizations.
While Seinfeld received some criticism for being a "show about nothing," the series chose to focus on small, everyday occurrences, and the conversations that happened between a small group of friends who live and work in New York City.
Seinfeld ran until 1998 for a total of nine seasons and 180 episodes. These days, Seinfeld lives on in reruns, and to many, it remains as relevant and fresh as the day that it first debuted.
When did 'It's Always Sunny in Philadelphia' debut on television?
RELATED: 'Jeopardy!' and 'Seinfeld' Were Connected In More Than 1 Way
It was almost 10 years until a new comedy series would premiere on television that challenged Seinfeld's absurdist themes and structure. In 2005, It's Always Sunny in Philadelphia debuted on FX. The show follows a very similar basic concept to Seinfeld, following a group of five friends known as "The Gang," as they operate an Irish bar in South Philadelphia.
The show stars Danny DeVito, Rob McElhenney, Charlie Day, Kaitlin Olson, and Glenn Howerton, as well as a slew of talented character actors and guest performers.
It's Always Sunny in Philadelphia quickly became popular with viewers, and over the years, only continued to grow more successful — these days, it has the honor of being the longest-running live-action comedy series in television history, according to IMDb.
The show has been compared to Seinfeld many times over the years, and even went so far as to recreate a popular scene from Seinfeld in one memorable episode. Most recently, a BBC.com article broke down the ways that It's Always Sunny in Philadelphia takes up the mantle from the series that inspired it.
Is 'It's Always Sunny in Philadelphia' more iconic than 'Seinfeld'?
RELATED: The Top 10 Episodes of 'Seinfeld', According IMDb
It is clear to any viewer that It's Always Sunny in Philadelphia takes several cues from Seinfeld. As described in the BBC article by Hannah Woodhead, It's Always Sunny in Philadelphia has managed to buck many of the same trends that other network comedies tend to follow, featuring much shorter episodes than many comedies, and utilizing a "singularly nihilistic tone."
The article also points out that the series tends to highlight serious issues such as racism, all through the lens of absurdist comedy. Of course, the fact that both shows focus on a unique friend group is a definite point of comparison.
While the article states that even though Seinfeld tended to focus on purely middle-class issues, while It's Always Sunny in Philadelphia often features more "scuzzy" fare, the fact that both shows rose from humble beginnings to dominate the airwaves proves that both shows share a very similar magic.
In truth, it probably isn't fair to pit both shows against each other. They were made in entirely different eras and one show directly influenced the other. The better route is just to enjoy both as the incredible pieces of comedy they are.