It's Dr. Sanjay Gupta's Turn at the 'Jeopardy!' Lectern: 'Being a Surgeon Prepared Me for This Role'
Now that Savannah Guthrie's two-week stint on Jeopardy! has come and gone, the next celebrity guest host is up at bat. This time, the quiz show's fans will have CNN's Dr. Sanjay Gupta at the lectern once occupied by late host Alex Trebek.
Since January, the game show has had guest hosts filling the spot of Trebek, who died in 2020 after his battle with pancreatic cancer. Each guest host has presented their own style and personality in fronting the show and Gupta is no different.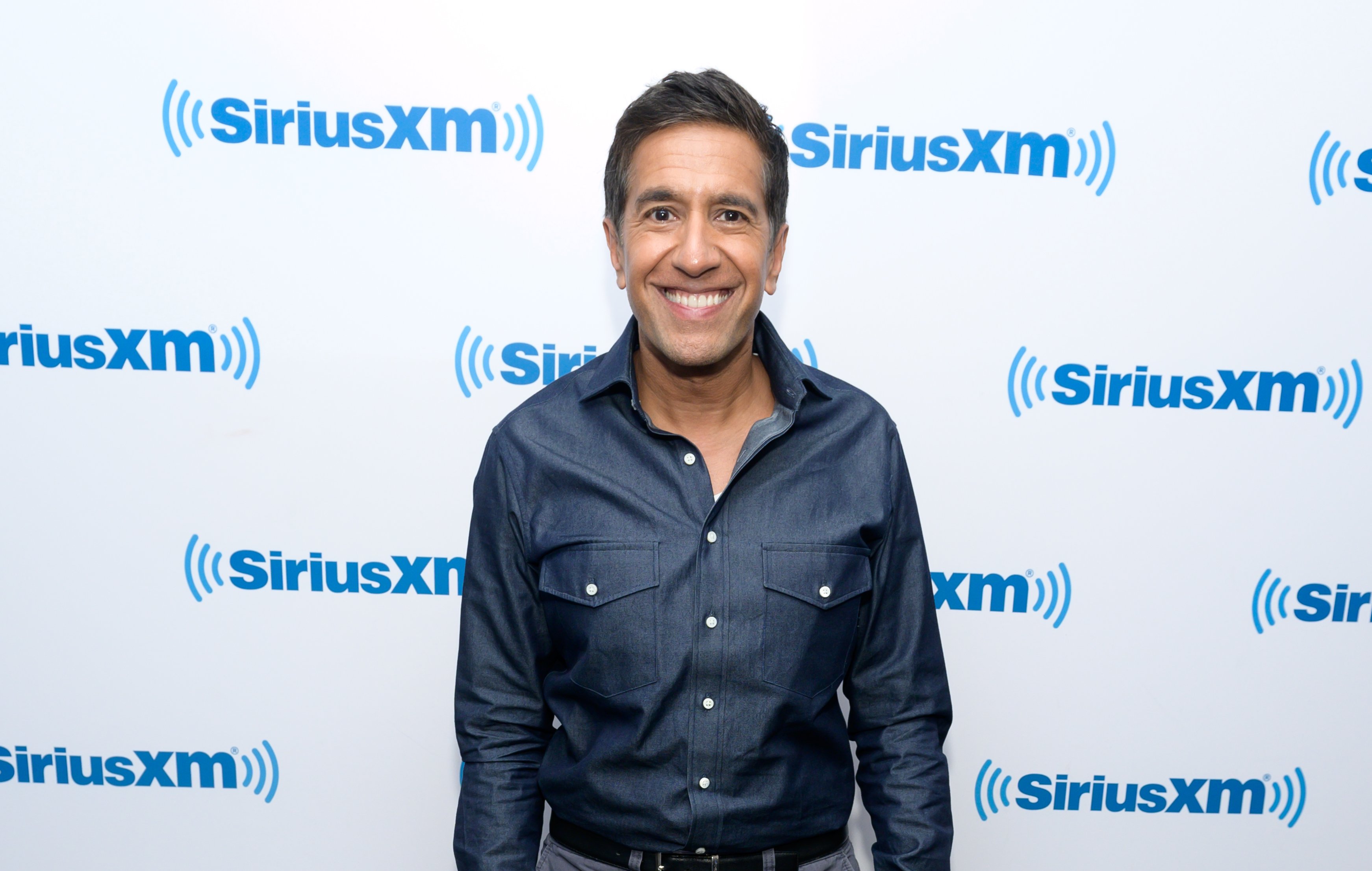 Guthrie earned big for her charity of choice
At the end of her first week on Jeopardy!, the quiz show donated over $100,000 for the charity Guthrie had chosen to benefit from her appearance on the program, The Bowery Mission. Contestants' total winnings from each game were matched by Jeopardy!
Jeopardy!'s Instagram post celebrated the donation saying, "$105,801 raised so far for The @bowerymission during @savannahguthrie's first week on Jeopardy!"
By the end of her second and final week, Guthrie was thrilled to announce the show's total donation. "A total of $217,985 goes to The @BoweryMission as part of @SavannahGuthrie's two-week stint as guest host!"
In her video interview with the show, Guthrie opened up about her choice of charity as one of the program's guest hosts.
"I chose The Bowery Mission [because] it's needed now more than ever," she said. "It is feeding the hungry. It's about helping the poor. [When] people are in their lowest moments, The Bowery Mission says, 'Come in, we have a place for you to stay. We'll help you get back on your feet, you have a second chance, you are loved, you are special.'"
How being a surgeon prepared Gupta to guest host the quiz show
Although it doesn't exactly make sense how surgical skills would transfer to hosting a game show, Gupta offers his personal insight into his experience. As he told the game show in a video interview, "being a surgeon prepared me for this role."
"Surprisingly, it was my surgical training that helped me get into the right groove for "Jeopardy!," he wrote in an essay for CNN. "In many ways, I prepped for the guest hosting role the way I prepare for an operation, diligently reviewing not only the diagnosis and anatomy of the patient, but the space and environment where I would be performing the operation. I want the imaging screen across the table and a little to my right, so I don't have to turn my body in another direction to see it properly."
Gupta likened the same need for intense attention to detail in both an operating room and on Jeopardy!'s set.
"With "Jeopardy!", I spent hours reviewing the clues, understanding, repeating and memorizing them, but also exploring the space and feel of the set," he explained. "For me, it was a sentimental experience, thinking of my parents while standing on the set I had spent so much time watching with them in my early years."
Dr. Sanjay Gupta admitted he was nervous when asked to guest host 'Jeopardy!'
Gupta also revealed the moment that Jeopardy!'s producers called him with the offer of serving as one of the show's guest hosts. According to the surgeon, it was a nerve-wracking moment.
"My mouth went dry and my chest tightened," the physician shared. "The thing about calls like that is you always imagine they will come with lots of fanfare, confetti and maybe the victorious sound of trumpets marking a momentous occasion in your life. But instead, they are almost always low-key, understated affairs, nearly to the point of being unbelievable.
"After his simple invitation, [the producer] added that he thought I'd have a lot of fun. That was it — followed by a very enthusiastic and ebullient response from me."
Gupta has chosen as his charity Odyssey Atlanta, an educational organization serving grammar-school children from underserved communities.