It's Strawberry Dress Season Again – Which Celebrities Wore the Famous Gown?
With spring and warmer weather just around the corner, the infamous "strawberry dress" that rocked TikTok and Instagram last year and quickly became a quarantine fashion trend is making a comeback on social media.
Plus-size model Tess Holliday first rocked the bouncy pink tulle dress, covered in sparkling strawberries, to the Grammys in Jan. 2020. Here's a little more about the enduringly iconic dress, as well as who wore it – and some of the designer's other whimsical dresses – besides Holliday.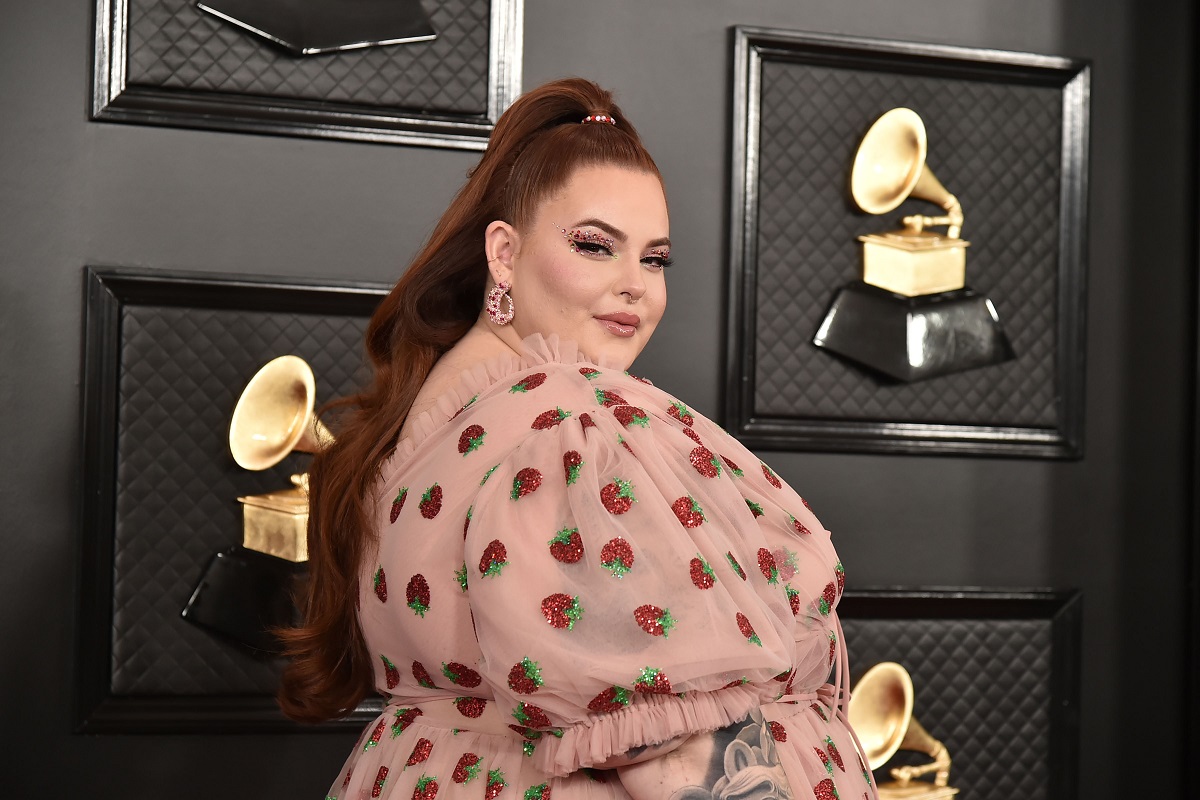 Lirika Matoshi designed the iconic strawberry dress
The infamous head-turning strawberry dress was designed by Lirika Matoshi, a Kosovo-born designer who lived through the Kosovo War. She moved to New York City in hopes of studying at the Fashion Institute of Technology, but started her own studio instead. Matoshi's pieces are hyperfeminine, eye-catching, and often replete with tulle, dramatic silhouettes, ruffles, fruity and floral patterns, and glitter.
The Strawberry Midi Dress, which is still available on Matoshi's website and retails at $490, took off as a TikTok dress amid the onset of COVID-19. Social media influencers couldn't buy up the piece and produce try-on haul videos fast enough. Dupes proliferated online as DIY designers tried their best to imitate the dress' signature details – like glittering strawberries, puffy sleeves, and waist-cinching pink ties.
Credited with influencing social media trends like cottagecore and princesscore, the strawberry dress appealed to quarantiners' sense of fantasy and escapism. A strawberry shirt and even strawberry face masks followed the initial viral sensation.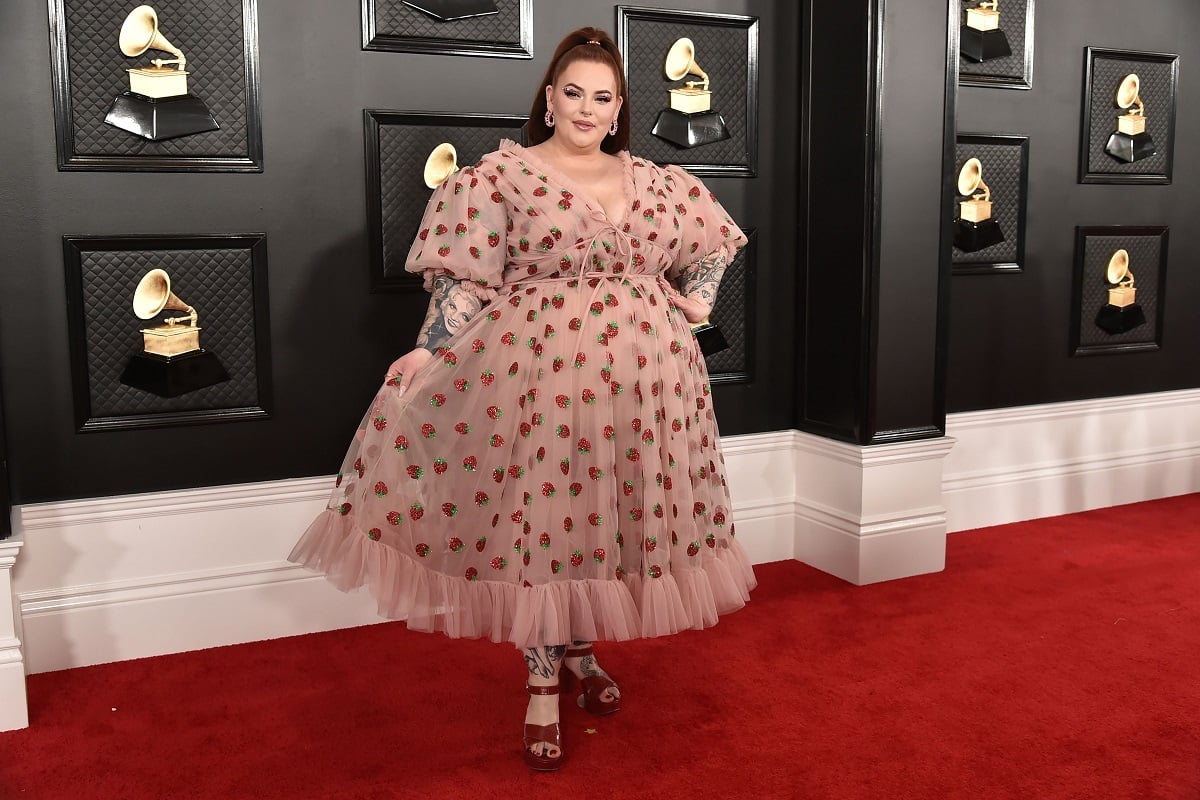 Tess Holliday
Holliday turned heads with the strawberry dress first at the 2020 Grammys. While Vogue later named the piece "the dress of the summer," the body-positive, plus-size model was initially criticized for her fashion choice.
According to Allure, she called out the apparent hypocrisy, writing on Instagram in Aug. 2020, "I like how this dress had me on worst dressed lists when I wore it in January to the Grammys, but now bc a bunch of skinny ppl wore it on TikTok everyone cares. To sum it up: our society hates fat people, especially when we are winning."
Busy Phillips' child, Birdie
Busy Phillips of Freaks and Geeks, Cougar Town, and Dawson's Creek fame shared a stunning snapshot of her oldest child, Birdie, in the strawberry dress in celebration of their 12th birthday in Sept. 2020.
Germaine Tan
Germaine Tan, a well-known DJ in Singapore and host of Singapore's #1 music station, 987FM, shared a photo shoot of herself in Matoshi's most famous design in Mar. 2021.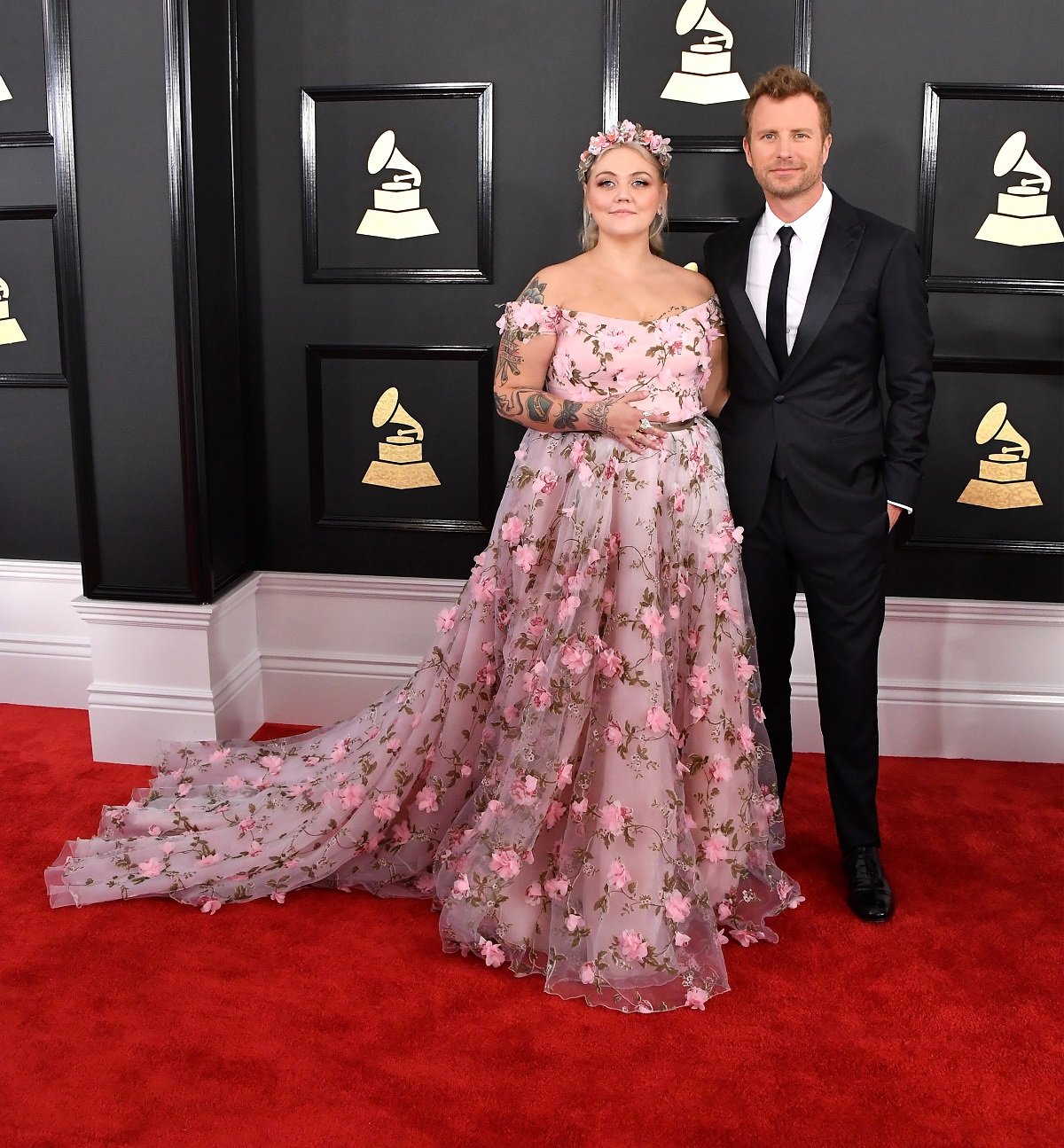 Elle King
Singer/songwriter Elle King donned an eye-catching flower crown and flower-studded gown designed by Matoshi for the 2017 Grammys.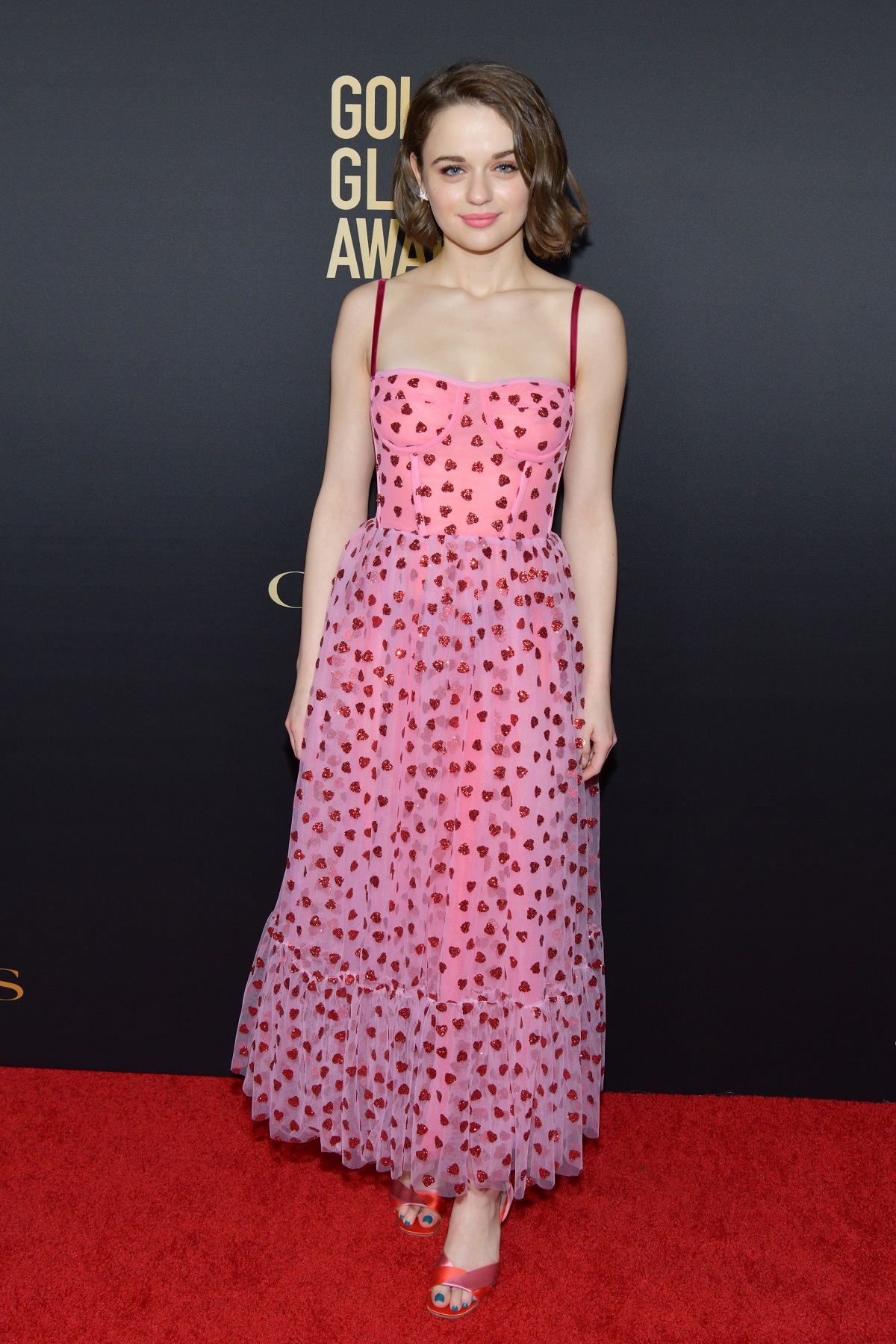 Joey King
Joey King of The Kissing Booth has partnered with Matoshi on more than one occasion. She wore another of Matoshi's most popular dresses, the Hearty Dress, to the 2019 HFPA and THR Golden Globe ambassador party in West Hollywood.
Bella Thorne
Bella Thorne, a former star of Disney Channel's Shake it Up turned Her & Him director, social media influencer, and OnlyFans model, also wore the Hearty Dress in a Valentine's Day video with her boyfriend, Benjamin Mascolo.
Dua Lipa
Three-time Grammy winner Dua Lipa has sported Matoshi's sparkling, embellished fishnets in several performances.