J-Hope Thinks 'Run BTS' Is the First Time He Wrote a Song Directed at the Other BTS Members
J-Hope is one of the masterminds behind Proof songs like "Run BTS" and "Yet To Come," even elaborating on the unique message behind "Run BTS" during an interview with Weverse. Here's what we learned about this track and why it's actually directed at the other BTS members.
BTS' J-Hope also releases solo songs like 'Chicken Noodle Soup'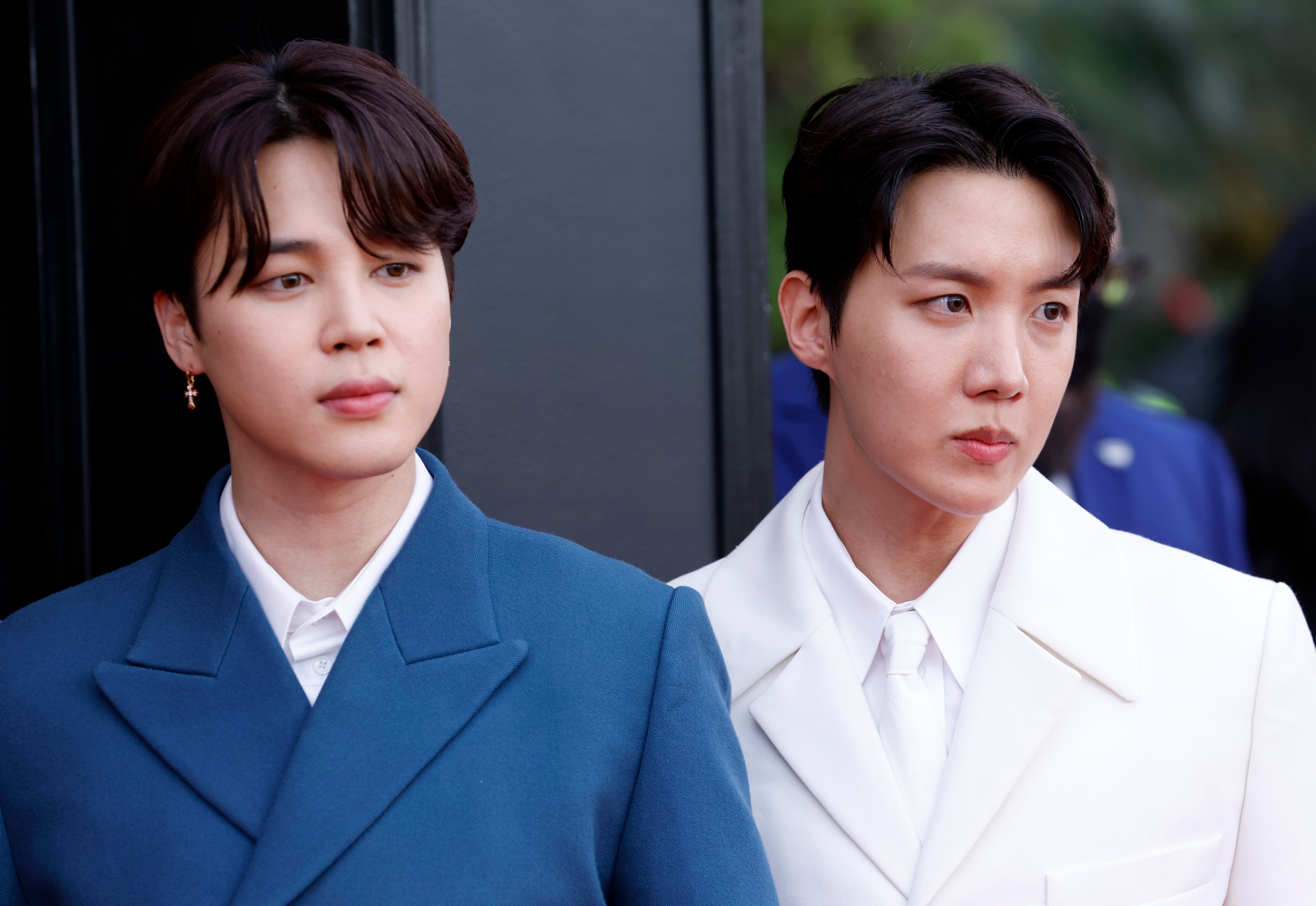 He's your hope and you're his hope. J-Hope is one of BTS' rappers, songwriters, and dancers. He appeared in dance-focused videos, including the 3J YouTube choreography video featuring Megan Thee Stallion's "Butter" verse.
J-Hope is also a prominent solo artist, releasing his mixtape Hope World in 2018. He recently partnered with Becky G for "Chicken Noodle Soup" — a single that earned over 140 million Spotify plays.
BTS' J-Hope shared the meaning behind 'Run BTS'
When the K-pop group released 2022's Proof, they included three original songs co-written by members like J-Hope. The track "Run BTS" shares the same title as the band's variety show. During an interview with Weverse Magazine, J-Hope commented on the meaning behind "Run BTS" and how it's different meaning from other BTS songs. 
"We've conveyed many different messages with each of our albums, from 'what's your dream' in the 'school trilogy' to now," J-Hope said, according to an English translation. "But then I wondered, have I ever really conveyed a message to the other members?"
"So, when we were working on the album, I told them I wanted to include something where I could speak my mind to the others," the rapper continued. "What came out of that process was 'Run BTS,' and I wanted to give a shout-out in it to the other members."
The pre-chorus for the 2022 track states, "For ten years, wait, wait. We from the bottom I caught you bae, bae. We're a bit fast. We seven mate, mates, look, we got us," according to an English translation from Genius. This could be interpreted as a reference to BTS' journey from a small label in Korea to the world's biggest band.
Which songs are written by J-Hope? This artist is credited as a songwriter on "Airplane Pt. 2," "Blood Sweat & Tears," and "Blue & Grey," as well as songs featuring the BTS "rap line," like "UGH."
BTS' J-Hope shared his experience being in the world's biggest boy band
Often working alongside Jin, Suga, RM, Jimin, V, and Jungkook, J-Hope went through plenty of "hardships" with his bandmates. Still, this rapper confirms that it's been "so fun" working with the award-winning K-pop group.
"I have been through a lot, but I think I might be the one who gets the most enjoyment out of what BTS does," J-Hope said during the same Weverse interview. "Because, through BTS, I can experience things that I would have questioned whether or not I could accomplish alone."
RELATED: J-Hope Chose 'We Are Bulletproof, PT. 2' for 'Proof' Just Because He Liked the Title