Jack Nicholson Wanted Prince to Do the 'Batman' Soundtrack
The 1989 Batman album isn't regarded as Prince's best, but it is one of his most memorable projects. The artist wasn't keen on doing the album, nor was the movie's director. But Jack Nicholson, who plays the Joker in the film, pushed Prince to get it.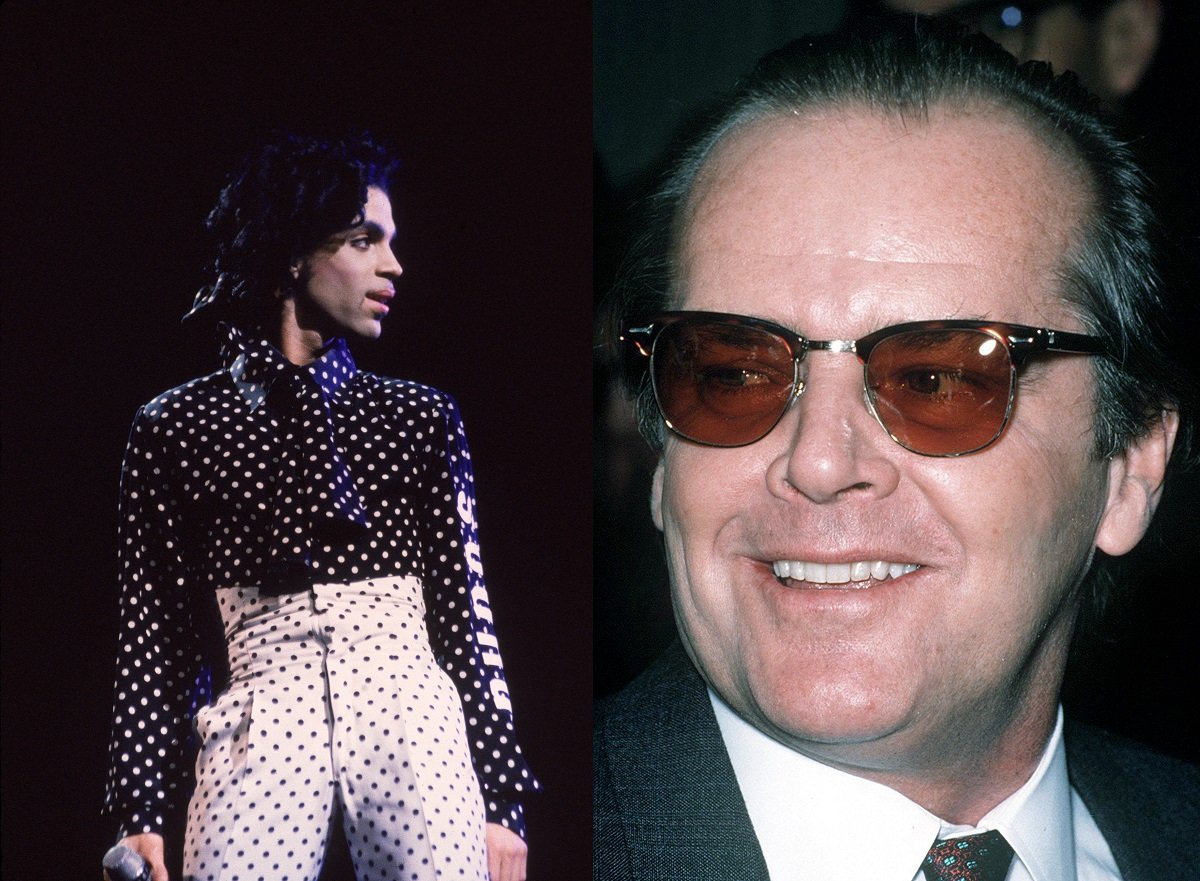 The 'Batman' album was released with the movie
The 1966 Batman TV series brought the superhero into the limelight, with a campy and corny tone. The subsequent live-action adaptation was the 1989 Batman movie. And much to fans' excitement, it brought a darker, grittier tone to the Caped Crusader's story.
The film was a box office success with Michael Keaton as Bruce Wayne/Batman and Jack Nicholson as the Joker. It raked in over $400 million and spawned three sequels — Batman Returns (1992), Batman Forever (1995), and Batman & Robin (1997).
Prince's accompanying album, also titled Batman, was released a few days before the film. It featured nine tracks, including the chart-topping "Batdance" which went on to become Prince's fourth American number-one single.
Jack Nicholson pushed for Prince to do the 'Batman' soundtrack 
By the late '80s, Prince was already a multiple Grammy and Academy Award-winning singer and musician. And Nicholson was among his scores of fans. 
So when it came time for director Tim Burton to hire a producer for the soundtrack, Nicholson suggested Prince. According to Prince, he hadn't met Nicholson prior to the film. But when he met the actor on set, he was inspired to write the Batman track, "Partyman." 
"[Jack Nicholson]  just walked over, sat down and put his foot up on a table, real cool," Prince told Rolling Stone in a 1990 interview. "He had this attitude that reminded me of Morris [Day] — and there was that song."
Tim Burton wasn't as excited about Prince's involvement 
Just like Nicholson, Burton was a Prince fan. But when he realized how commercial and studio-driven Batman was becoming, he didn't want to involve the artist he held in such high regard. 
"This is what happened," Burton told Rolling Stone.  "You learn something new every day. Now, here is this guy, Prince, who was one of my favorites. I had just gone to see two of his concerts in London, and I felt they were like the best concerts I'd ever seen."
"They're saying to me, these record guys, 'it needs this and that,' and they give you this whole thing about it's an expensive movie so you need it," he added. "And what happens is, you get engaged in this world, and then there's no way out. There's too much money. There's this guy you respect and is good and has got this thing going. It got to a point where there was no turning back. And I won't want to get into that situation again."
Burton felt that Prince's music in the movie felt forced. "It tainted something that I don't want to taint, which is how you feel about an artist," he admitted. "And actually, I liked his album. I wish I could listen to it without the feel of what had happened."