Jada Pinkett-Smith Once Posted About the Surprising Birthday Gift Jaden Smith Got Her
Will Smith and Jada Pinkett-Smith are quite unique as a couple. They're the parents of Jaden and Willow Smith, and both kids have grown into their own as musicians and artists. It looks like Jaden was attempting to keep his mom trendy when she turned 45, too. Here's what he got her as a birthday gift.
Jaden Smith has made a number of bold fashion choices over the years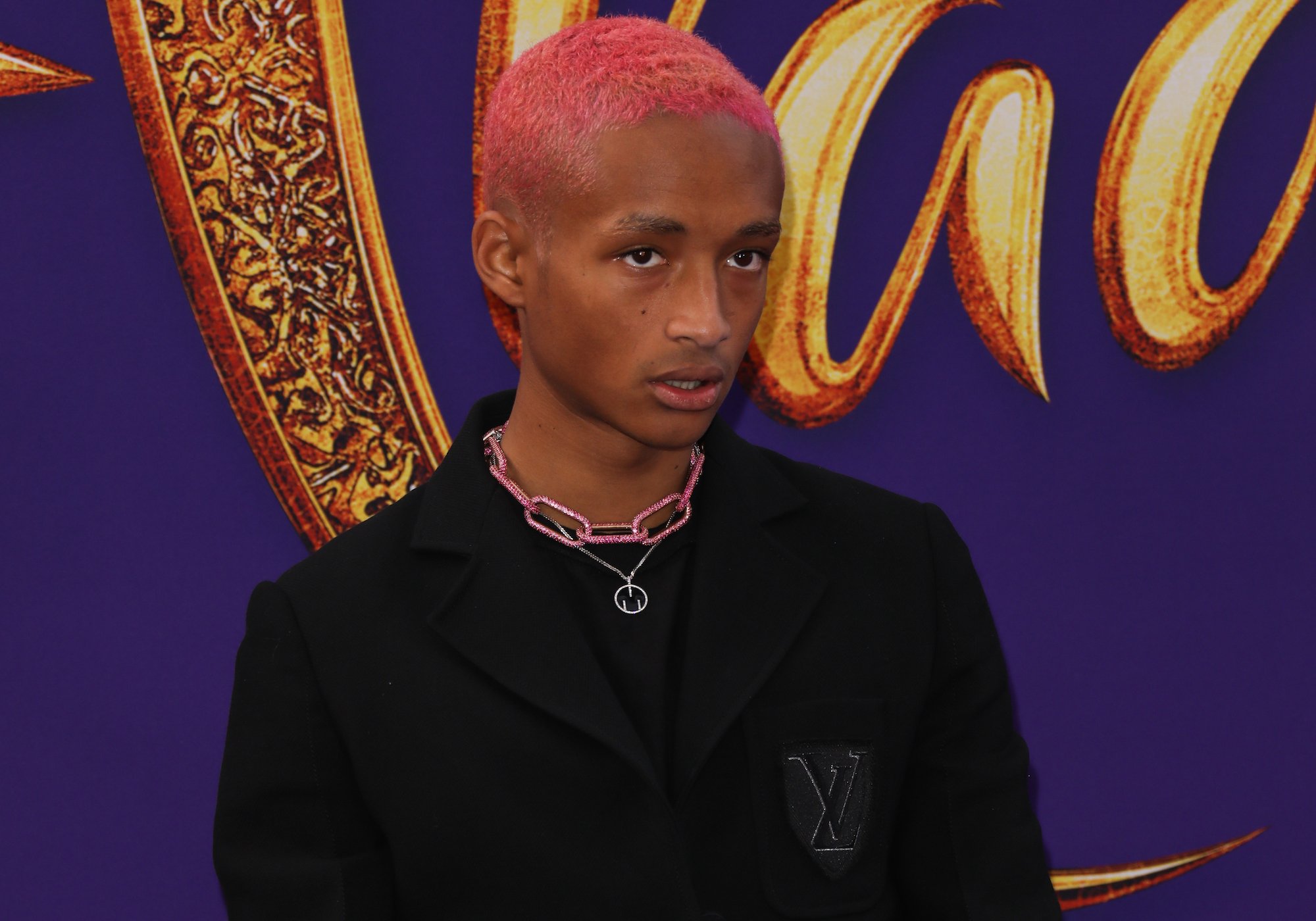 Not only is Jaden making a name for himself with his music, but he's also known for his fashion choices. Back in 2018, he teamed up with G-Star to create a collection named "Forces of Nature," and the collection featured jeans and jackets with plenty of sewn on patches.
"The inspiration of the collection is really about the next generation," Jaden told GQ. "People that are willing to take a risk to dress for the future, to go to school and be the odd kid, the one that's different and just has the really cool outfit." 
As for Jaden's personal style, he told the magazine, he stated he's personally "always trying to do things differently" and that he loves to experiment. "I think my style is just a little bit reckless and I think that it's recently going into a future cyber-punk kind of vibe," he added. "I would describe my fashion and style as a futurist style – the new wave style."
Jaden once gifted Jada Pinkett-Smith gold grills for her birthday
Daily Mail Online reminds us Jaden sported diamond grillz back in 2019 for a Louis Vuitton showcase. His hair was also dyed pink, and his eyebrows were bleached. Prior to this, though, it seems he wanted his mom to sport the look. Jada posted a photo of herself sporting gold grillz to Twitter on Sept. 20, 2016 — and she made note that Jaden bought the grillz for her birthday.
"When your son buys you grillz for your 45th birthday :)," Jada tweeted along with the photo.
She later remarked on the gift, too. "He literally had to bring a jeweler to the house, and I had to get a mold on my mouth," she explained while on Live With Kelly, according to HuffPost. "Then they took the mold and they made gold grills."
This seems to fall in line with the Smith household rules of gift giving, too. Jada noted the family abides by getting "what you want the person to have versus trying to think about what I want."
Jada and Will Smith believe in letting their kids be exactly who they want to be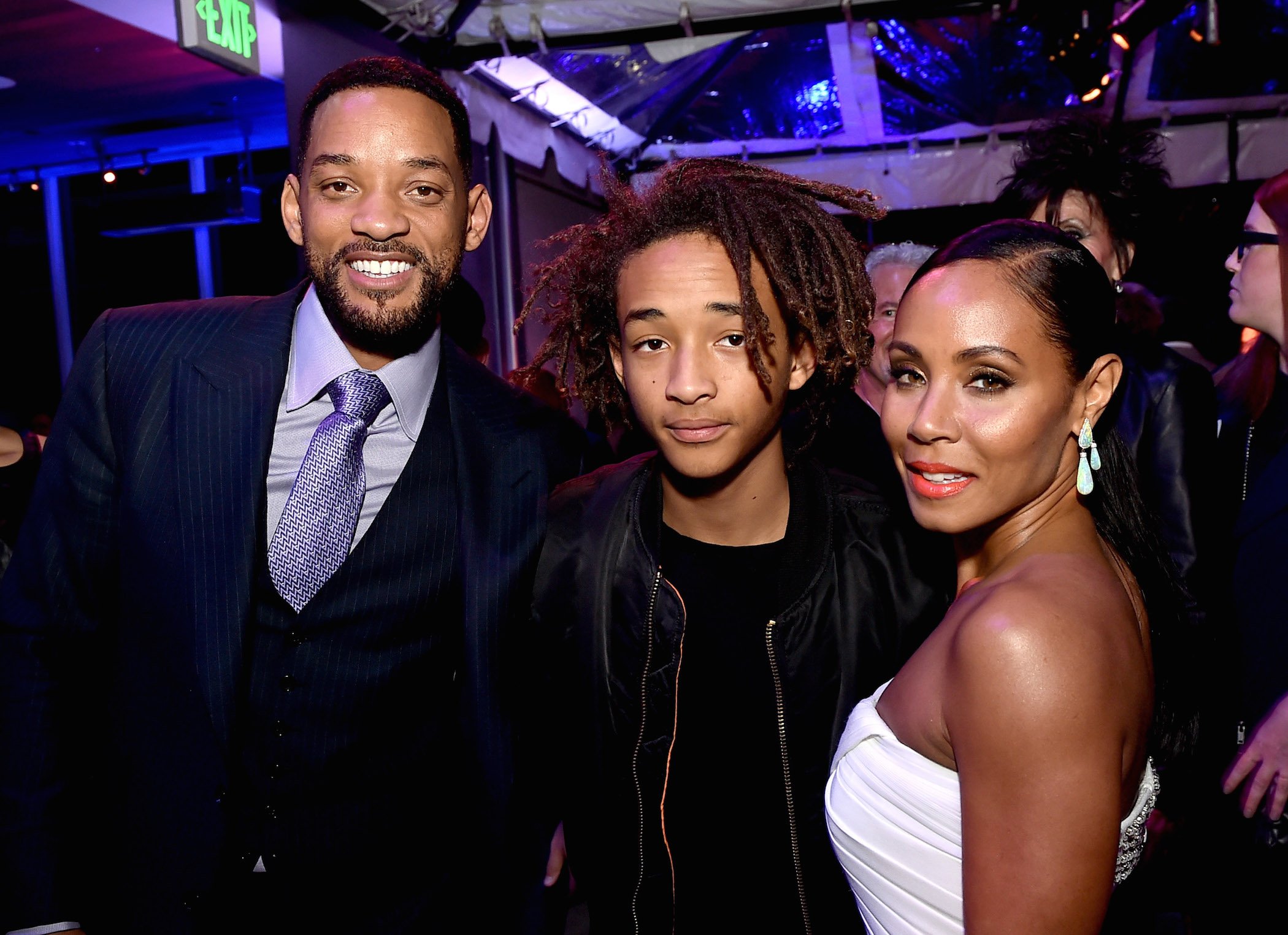 Will and Jada aren't your typical parents, so it makes sense as to why Willow and Jaden are such free spirits. The couple believes in being very relaxed with their household rules, and they also don't punish their kids.
"We respect our children the way we would respect any other person. Things like cleaning up their room," Will said. "You would never tell a full-grown adult to clean their room, so we don't tell our kids to clean their rooms." He then added that he and Jada give Willow and Jaden "as much control over their lives as possible and the concept of punishment, our experience has been — it has a little too much of a negative quality."
The Smiths have received a decent amount of backlash for how they parent. And it seems even Will is self-aware that he and Jada may have taken things too far. "Jaden is 100% fearless, he will do anything," Will told Vanity Fair. "So as a parent it's scary, it's really terrifying — but he is completely willing to live and die by his own artistic decisions and he just doesn't concern himself with what people think."
We'll be interested to see what Will and Jada receive as gifts from their children for years to come!
Check out Showbiz Cheat Sheet on Facebook!