Jaden Smith Said Will Smith Is Successful For This 1 Reason: 'That's How He Does Everything'
Jaden Smith knows his dad, Will Smith, has found a ton of success through the years. According to Jaden, here's Will's secret.
The Smith family is ultra-close, and it seems Jaden and Will Smith have built quite a bond over the years. The father-son duo garnered a ton of attention when they both starred in The Pursuit of Happyness in 2006. Now, Jaden's going his own way with his music and art.
In 2013, Jaden explained Will's attitude in life and how his father was able to accomplish so much. Here's what he said.
Jaden Smith and Will Smith have a close relationship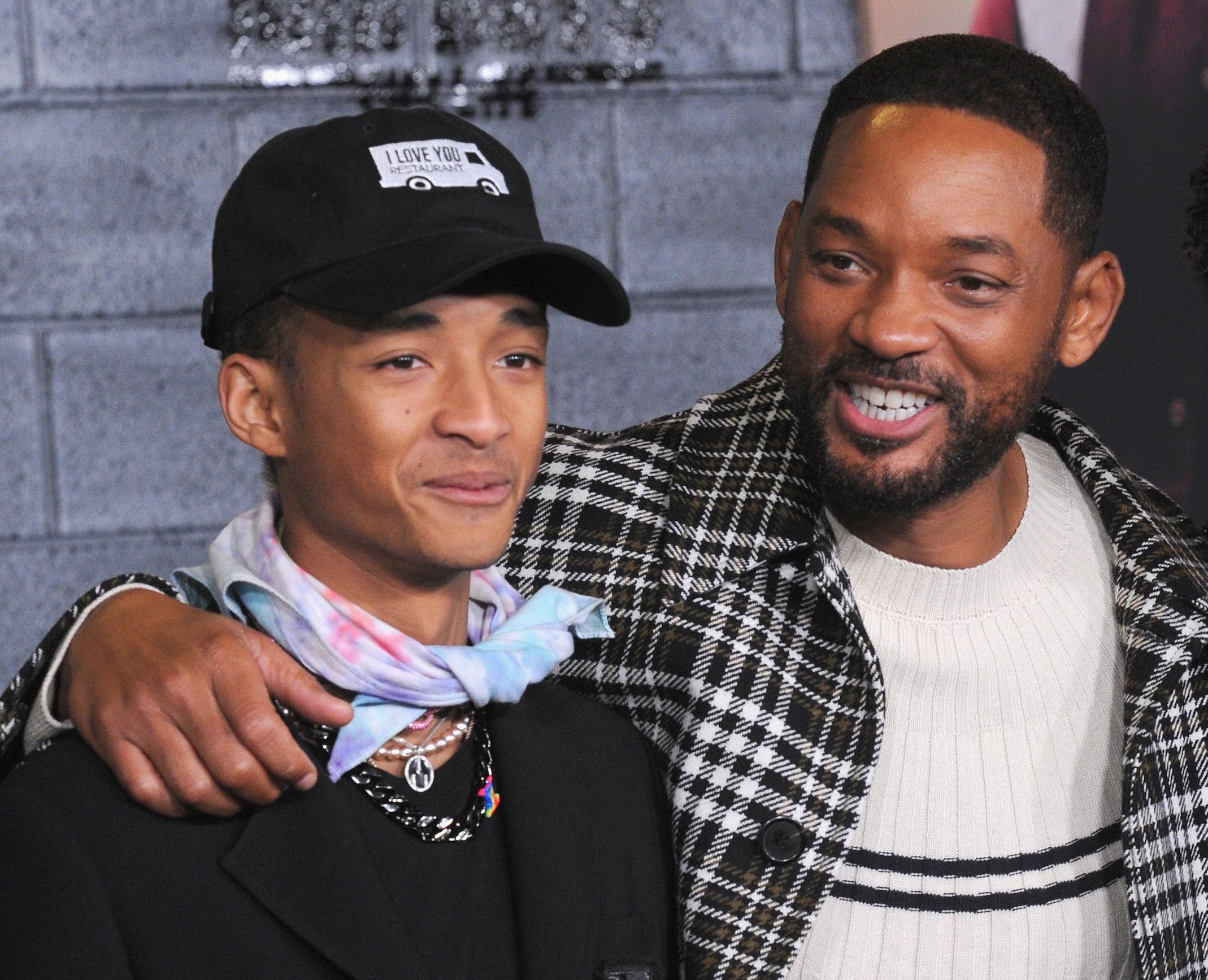 Will and Jada Pinkett Smith are quite easygoing as parents, as they don't believe in punishing their kids. Instead, they allowed Jaden and Willow Smith to freely express themselves as kids. And now that Jaden and Willow are adults, the entire family seems to have a close relationship.
Jaden and Will seem like the best of friends, as they both respect each other as artists. But they aren't necessarily headed in the same direction. While Will started making music and then got into the good graces of Hollywood, Jaden got his first taste of stardom via movies and is now paving his own path with his music.
"He started in music and transitioned to movies. I started with movies, and then I transitioned into making music," Jaden explained about Will to Highsnobiety. "I look at him and use it as a blueprint of how good of a person he is, but not necessarily the success that he reached."
Jaden said his father has a 'driven' attitude that helps him find success
While Will may have had some luck over the years, his determination to find success certainly helped him along the way. And it's clear he and Jada are instilling the same values into their kids.
When speaking to Cambio in 2013, Jaden discussed how his father has become such a huge star over the years.
"How would you describe your dad's attitude or mindset when it comes to acting?" the Cambio interviewer asked Jaden.
"I would describe my dad's attitude in life as just driven," Jaden noted. "That's how he basically does everything if it's acting, rapping, or writing, or running. He's just driven. And he is gonna get to what he said he is gonna get to no matter what. If he says he's gonna run five miles, he's gonna run five miles even if he throws up everywhere. That's why he is so successful at what he does."
Jaden told fans they need to be 'dedicated' to achieve success in the arts
It looks like Jaden is taking a page out of Will's book. The Cambio interviewer also asked Jaden what advice he'd give to fans who want to follow their dreams in acting and music. And he explained that it's all about having the dedication and the drive to continue on no matter what.
"I would say you have to really, really, know that that's what you want to do," Jaden noted. "You can't change your mind later, 'cause it's not gonna happen overnight. And you really just need to really be dedicated about it and really decide right now that that's what you're gonna do for the rest of your life."
Jaden then added that there are "millions" of other artists working hard to achieve their goals, so the competition is stiff. That's why it's so vital to have your eye on the prize and go after what you want vigorously.
We're sure Jaden's wealth and access certainly helped him attain his platform as well — but his advice is still solid. We're sure Will is proud of everything his son has achieved so far!
Check out Showbiz Cheat Sheet on Facebook!