Jaden Smith Told Ellen DeGeneres It Was 'Hard' Working With His Dad, Will Smith, When He Was a Child
The Smiths are gracing our screen more than ever thanks to Red Table Talk. And many are interested in what Jaden Smith is up to. Prior to his current endeavors in art and music, he attained fame by working with Will Smith in The Pursuit of Happyness. And he told Ellen DeGeneres during his first visit to The Ellen DeGeneres Show that collaborating with his father was quite difficult.
Jaden Smith played Will Smith's son in 'The Pursuit of Happyness'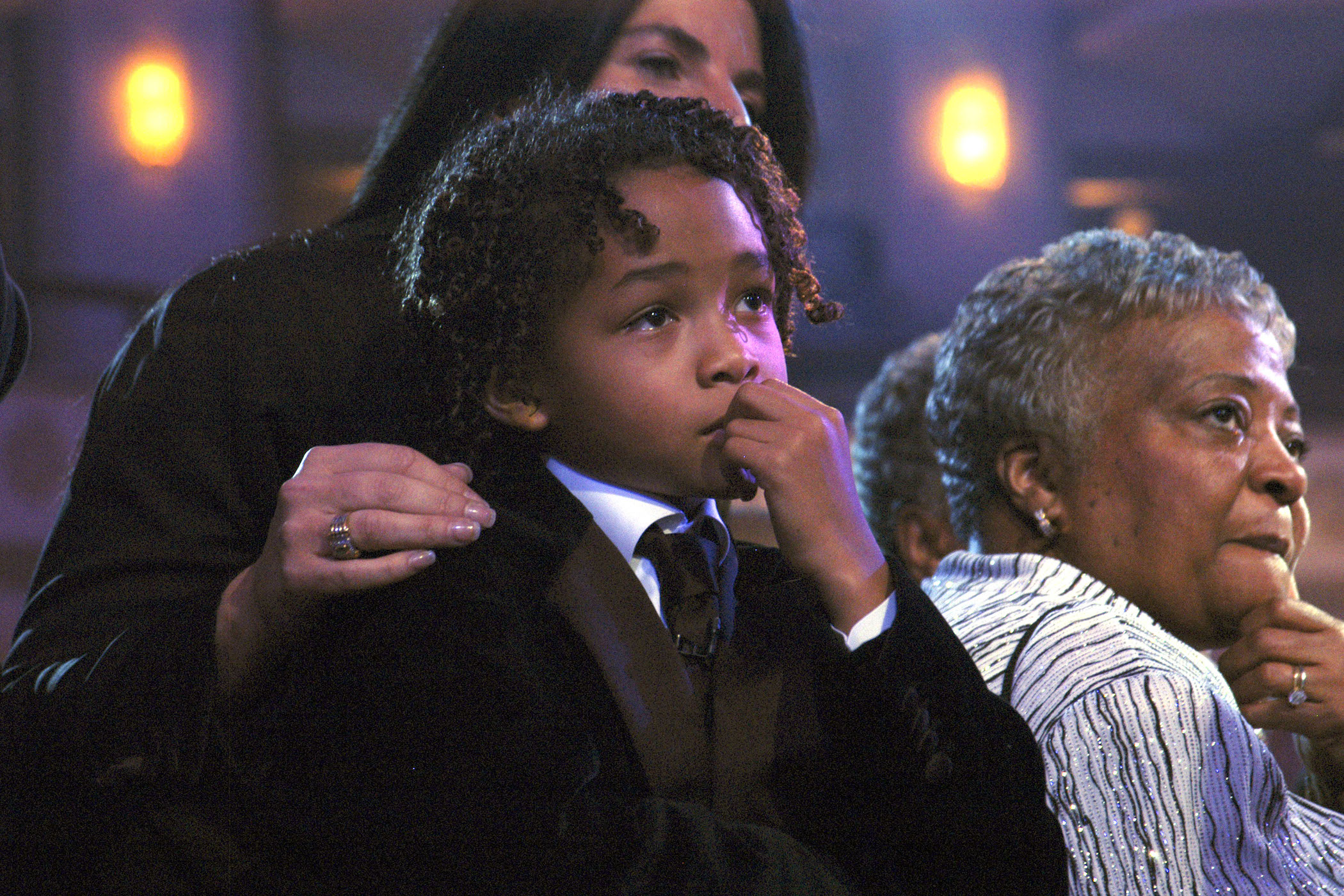 When filming The Pursuit of Happyness in 2006, the filmmakers needed a child to play Will's son — and they eventually landed on Jaden. "Jaden was lying in between Jada and me when I was reading the script, and he asked me what the story was about," Will explained, according to Tucson.com. "I told him, and he said, "Daddy, I could do that, I could play that boy.' I said, 'Oh, really?' But he was serious."
Will and Jada Pinkett-Smith ended up taking Jaden to the audition. From there, he got the part — but it wasn't an easy process. Jaden had to compete with 99 other child actors for the role, and while Will was rooting for his son, he wasn't going to give him any special treatment.
"They whittled it down to 50 and he made the cut, and after that he was unshakable," Will added. "I was in his corner, but I didn't have his back. He earned the job himself, and that's the way it's supposed to be."
Jaden told Ellen DeGeneres working with his father was 'hard'
Jaden later visited The Ellen DeGeneres Show to talk about his experience working with Will. And he further explained, in simpler terms, how he got the part in The Pursuit of Happyness.
"They couldn't really find anybody. They were like, 'Hey, Jaden, wanna do a movie?' I was like, 'Sure,'" the child explained to DeGeneres. He then added that he had to audition, and after the director approved, he officially got the part.
DeGeneres later asked if Jaden had a good time working with Will on the set. "Was it fun working with him?" she questioned.
"It was hard," Jaden answered. "But, yes, it was fun."
"He stays in character pretty much, doesn't he?" DeGeneres added. And Jaden then told a story of how he wanted to have some orange juice while on the set, and Will told him he couldn't have any because, according to their movie roles, they couldn't afford it.
"I'm like, aight, well I'm just gonna get one from the fridge," Jaden added, causing an uproar of laughter from the audience.
Will talked about Jaden having his own difficulties getting into character for the film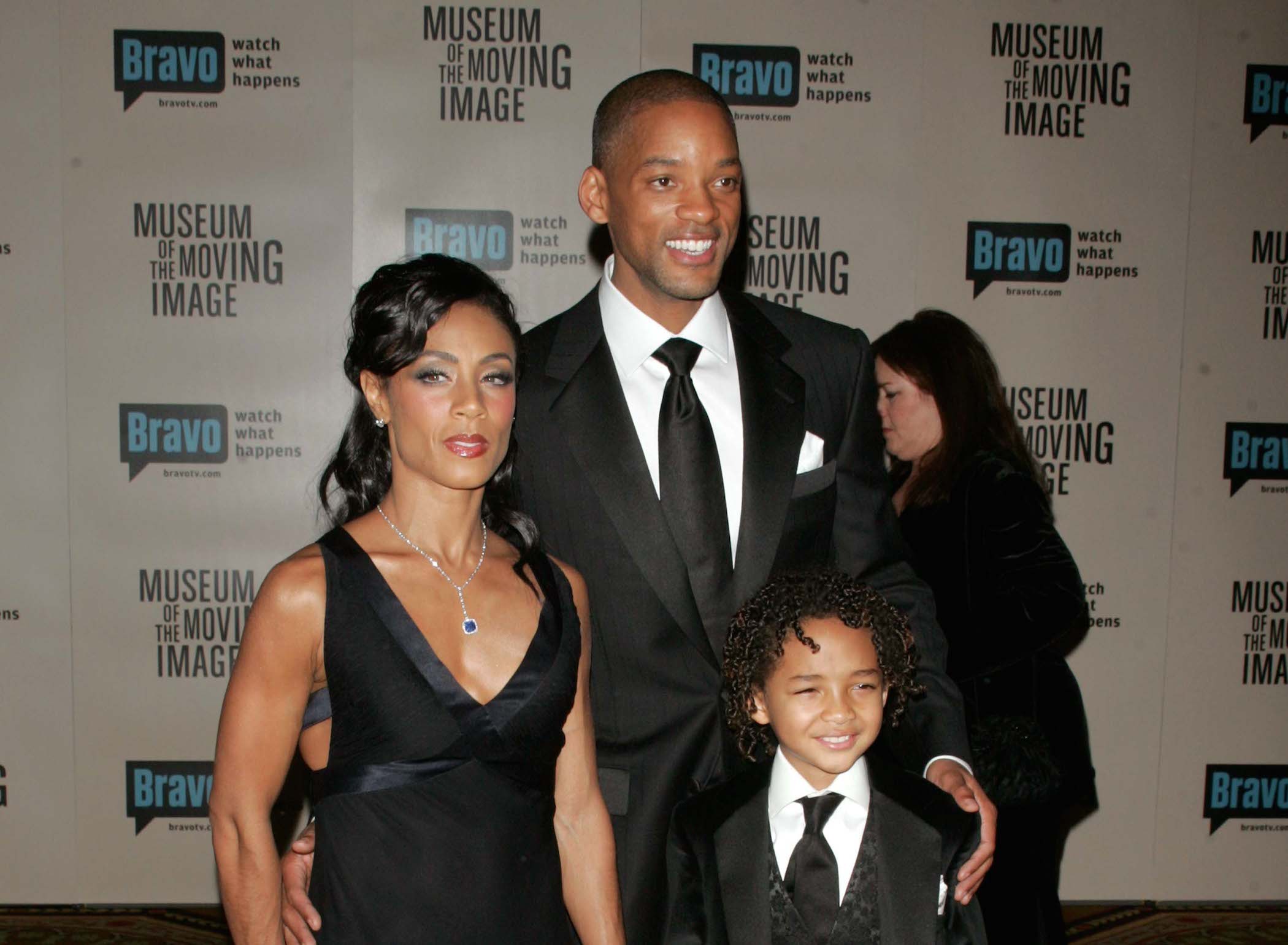 While Jaden thought working with Will was hard, it seems Jaden had some difficulties of his own. Tucson.com notes Will said Jaden had a really hard time getting into character for the more emotional scenes in The Pursuit of Happyness. There's a scene where Jaden was required to cry because his character lost his only toy, and because Jaden had never experienced this type of loss, he didn't understand why he had to act so upset.
"His parents have money, he's got all kinds of toys, he couldn't understand why this was such a big deal he had to cry," Will said.
In the end, it seems both Jaden and Will did an excellent job with the film. Now, Jaden continues to work on his own projects into adulthood, but Hollywood filmmaking doesn't seem to be on the agenda. And we're not sure if he'll ever participate in another film with his dad again.
Check out Showbiz Cheat Sheet on Facebook!