James Bond Day: Everything You Need to Celebrate the Day With a Bond-Themed Movie Marathon
Today you have a license to party with all your favorite Bond movies. Oct. 5 is James Bond Day! And we've got everything you need to celebrate 59 years and 25 Bond movies just in time for the No Time to Die release. From where to stream all of the Bond movies to the perfect Bond martini recipe, here's everything you'll need to celebrate 007.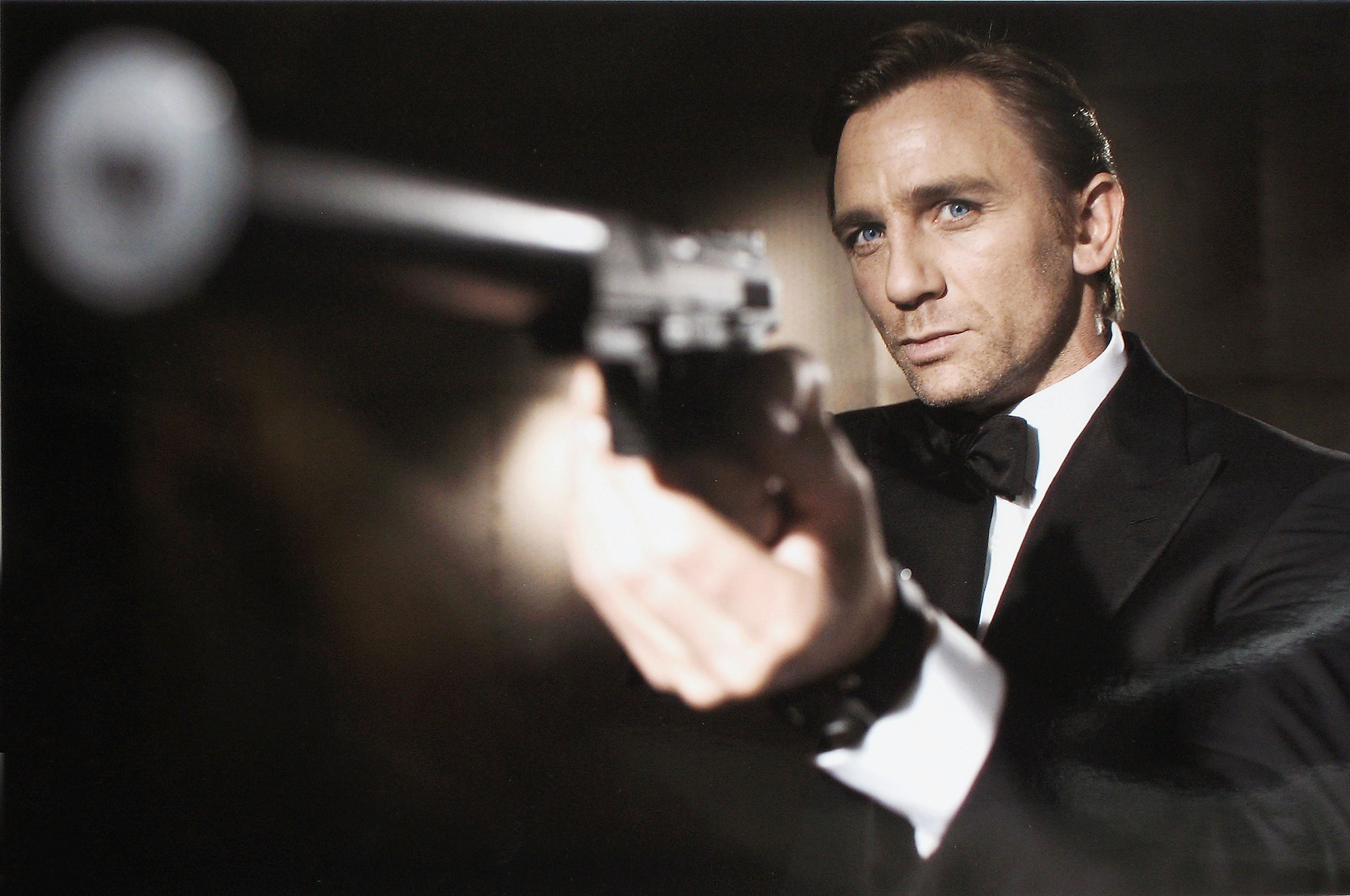 Where to stream your favorite James Bond movies
No Time to Die comes out Oct. 8. The first James Bond Day was in 2012. It was created to celebrate the franchise's 50th anniversary, as the first Bond movie, Dr. No, debuted in London on Oct. 5, 1962. Sean Connery would go on to star in five more Bond films after that.
Only six actors have played Bond in its 59-year history. Connery was the first. After him came George Lazenby, and then Connery returned to the role for one last turn as 007. Roger Moore starred in seven Bond movies after that. And then, the mantle was passed to Timothy Dalton, Pierce Brosnan, and Daniel Craig. The search for the next Bond actor will begin in 2022, after Craig has had his time to celebrate the end of his five-film run.
Naturally, a Bond movie marathon is a perfect activity for James Bond Day. Currently, no streaming service has acquired the rights to every single Bond movie. That will undoubtedly cost a pretty penny if it ever happens. Fear not, you can still stream most of the Bond movies for free. And Bond box sets are also available.
PlutoTV is currently streaming 19 pre-Craig Bond movies for free on its platform. All of Connery's, Brosnan's, and Dalton's Bond movies are part of the free collection, along with Lazenby's solo adventure and six of Moore's seven Bond films. The movies will be available on PlutoTV until No Time to Die comes out on Oct. 8.
As for Craig's films, Casino Royale, Quantum of Solace, and Spectre can be rented and purchased on Amazon Prime Video and YouTube. Skyfall is free on Hulu and Paramount+. The Becoming Bond documentary is also on Hulu.
How to make the perfect James Bond Vesper martini
What better thing to pair with your Bond movie marathon than a good, ole martini? Shaken, not stirred, naturally. Bond's Vesper martini is named after the original Bond girl, Vesper Lynd. The drink order comes straight from Ian Fleming's Casino Royale book from 1953 and is in Craig's first Bond film of the same name.
The cocktail combines vodka, gin, and Kina Lillet, which is unfortunately no longer made. The liqueur was a popular ingredient in many 20th century cocktails. But it stopped being made in 1986. However, there are Kina Lillet substitutes, like Lillet Blanc.
Bond's Vesper order, as stated in Casino Royale, is "three measures of Gordons, one of vodka, half a measure of Kina Lillet. Shake it over ice, then add a thin slice of lemon peel." To make your own Vesper, you'll need:
3 ounces gin
1 ounce vodka
1/2 ounce Lillet Blanc or dry vermouth
Lemon peel
If you want to make it as close to 007's dry martini order as possible, use Gordon's London Dry Gin. His vodka of choice isn't specified. And of course, Kina Lillet is unavailable. But combine your ingredients in a cocktail shaker with ice, shake it, and serve in a chilled glass.
Happy James Bond Day!