James Woods Slapped Robert Downey Jr. and Catalyzed a 'Personal Breakthrough' for the 'Iron Man' Actor
Today, Robert Downey Jr. is best known for portraying Iron Man/Tony Stark in the Marvel Cinematic Universe. Though Stark sacrificed himself for the greater good in Avengers: Endgame, Downey will remain intimately connected to his iron-clad, quick-talking superhero for years to come. However, Downey has also been in adulated films outside the MCU. Who could forget his Oscar-nominated turn as Charlie Chaplin in Chaplin or his Golden Globe-winning take on the legendary detective Sherlock Holmes?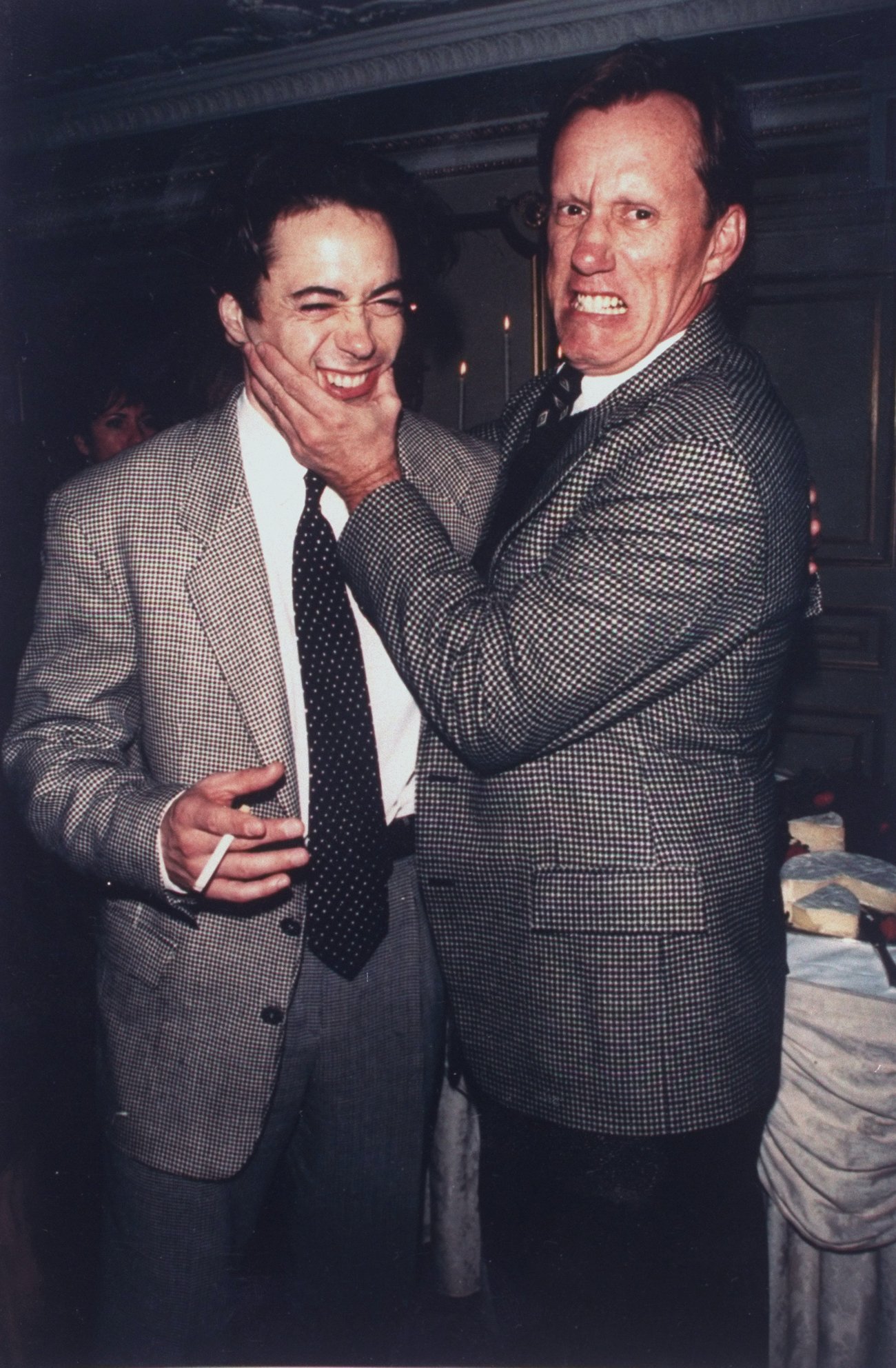 Downey also got the opportunity to star across from the two-time Academy Award-nominated actor James Woods in 1989's True Believer. In the film, Woods portrays a burnt-out attorney who has resorted to defending drug dealers. Downey plays the idealistic, fresh-out-of-law-school clerk who convinces him to take on a difficult case. During a sit-down with Interview Magazine, Downey discussed working with Woods — and the moment that changed his acting career for the better. 
The 'Iron Man' star remembers one scene with James Woods where he was 'on the edge of not acting'
Downey told Interview Magazine what it's like when a performer really uncovers that inner sincerity — when it all becomes real. He shared: 
"Well, we were doing a scene together, and I was right on the edge of not acting but really making something happen, you know? It's like trying to really make something spontaneous or great happen. I was saying my lines, and he was just looking at me, kind of like, You're getting there. You're getting there. And then I laughed because it was like masturbating."

Downey | Interview Magazine
Though Downey was feeling the scene, Woods distracted him. It led Downey to break character and laugh. Then, Woods slapped him.
James Woods slapped Robert Downey Jr…and it changed everything 
Downey went on to explain how Woods responded to the moment, sharing: 
"He got this weird look and cocked his head a little bit to the side, and he just reached over and f*cking cracked me right in the middle of the take…he's so smart, he slapped me on the side of my face that wasn't to the camera, and he slapped me on my neck instead of my face so a big red mark wouldn't show up. He even thought that out—I think I'll slap Downey today.

I trusted him enough and was willing enough to learn—it wasn't like I needed to be slapped or anything. He was saying, 'Here is the point where you can't let the door close,' and he put his foot in the door by slapping me, and something great happened. I don't know if they used it or not, but to me, it was a personal breakthrough because it was him saying: That's why you're doing what you do­—right now­—and the door is closing. Don't let it close in the future. By putting my foot in here you'll remember—you don't want to get slapped again. But symbolically to me, it's like putting the flag in the ground; it's something monumental. You got to the top of the mountain, and now you don't have to go back down."

Downey | Interview Magazine
Woods made a note of the moment Downey needed to remember (though definitely not in an appropriate manner) – what it feels like to reach a certain peak as a performer. For Downey, the slap was like a "flag in the ground," representing a feeling, a place of being an actor should never lose sight of.