Jeff Daniels Is 'Grateful' After Freevee Revives Canceled 'American Rust' for Season 2
Amazon's Freevee has stepped in to save American Rust, which Showtime canceled earlier this year. The series, about a police chief in a decaying Rust Best town, premiered in 2021 and stars Jeff Daniels and Maura Tierney. 
Jeff Daniels reacts to 'American Rust' getting a surprise season 2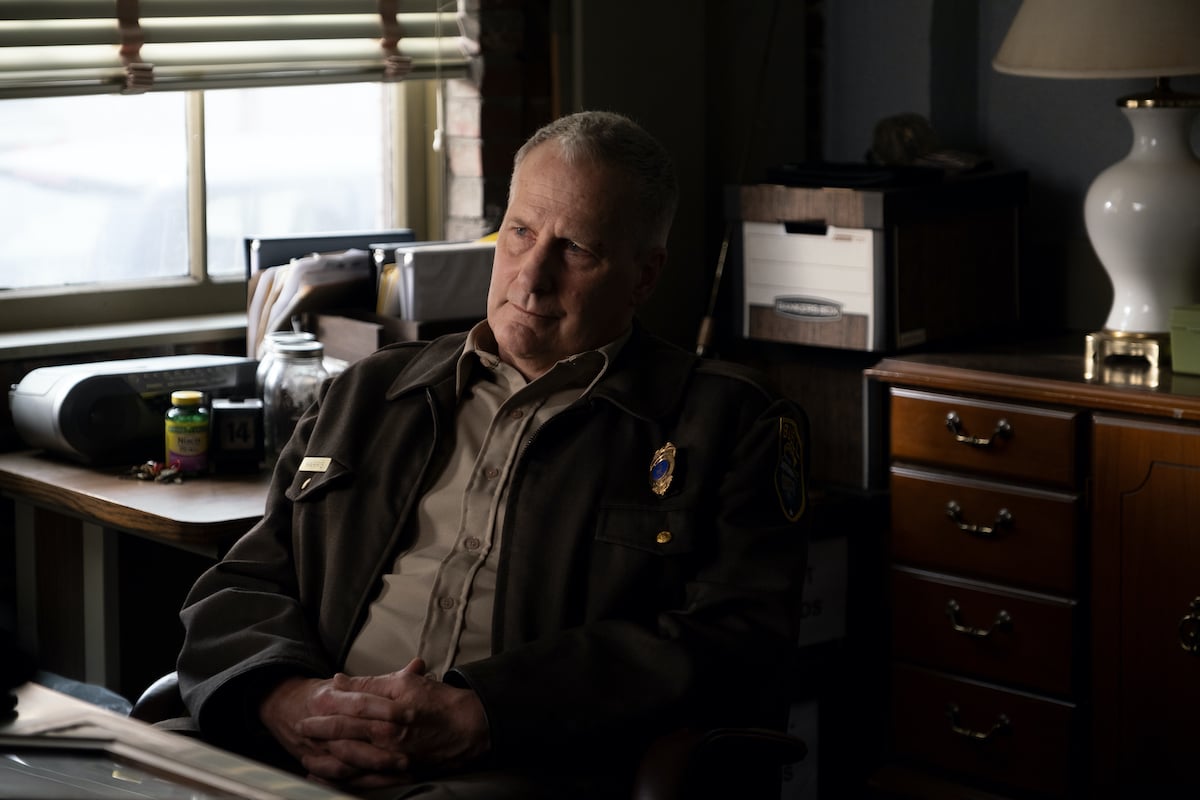 American Rust is based on a novel by Phillip Meyer. It premiered on Showtime in September 2021. The premium cable network revealed in January 2022 that it wasn't renewing the series. It seemed that the show's first season would also be its lasat. But on June 9, Amazon's Freevee (formerly known as IMDb TV) announced it had stepped in to save the show. 
Daniels, who plays chief Del Harris, reacted to the news.
"I'm grateful to Amazon Freevee for giving us the chance to make season 2 of American Rust," the actor said in a statement. "Set inside a struggling American small town, our authentic, realistically told story is built for streaming. The movies they don't make anymore are being made as series at places like Amazon Freevee. It's where I want to be."
The show explores 'the tattered American dream' 
RELATED: 'Mare of Easttown': Kate Winslet Fought For Her 'Bulgy Bit of Belly'
American Rust explores "the tattered American Dream in a Rust Belt town in southwest Pennsylvania." In the show's first season, Harris is compromised when the son of the woman he loves, Grace (Tierney), is accused of murder. He must decide what he's willing to do to protect him. 
Production on season 2 will begin later this year. New episodes will stream on Freevee, Amazon's no-cost, ad-supported streaming service. In addition to Daniels, Tierney is confirmed to return for the show's sophomore season.
"American Rust is exactly the type of gritty and engaging storytelling Amazon Freevee audiences love, and we could not be more excited to bring this prestige series to our customers, free of charge," Lauren Anderson and Ryan Pirozzi, co-heads of content and programming at Amazon Freevee, said in a statement.
Jeff Daniels on the small-town setting of 'American Rust'  
Daniels – who is also an executive producer on American Rust – had been working to adapt Meyer's novel for years when he teamed up with Dan Futterman. Futterman was the executive producer on The Looming Tower, which also starred Daniels.
"I emailed him, and I said, 'Look, I got a book. And I'm not sure where you are, or what you're doing, but if you love the book, remind me why I want to do this' — because it had been 15 years, almost, and I was about ready to walk away," the actor told IndieWire last year. 
Daniels grew up in a small town in Michigan, where he still lives today. The Arachnophobia star said that he had seen some of the problems depicted in American Rust firsthand. 
"I'm just thinking," he said. "My own small town here in Michigan — it's hard to be a small town in America anymore. It's very hard for small towns to stay small towns. The small town I grew up in doesn't exist anymore."
For more on the entertainment world and exclusive interviews, subscribe to Showbiz Cheat Sheet's YouTube channel.
RELATED: 'Black Monday' Canceled at Showtime, Star Paul Scheer Reveals