Jeff Probst Would 'Never' Take the Risk Deshawn and Danny Took in 'Survivor' Season 41 Episode 4
The Survivor Season 41 cast members are already taking major risks. During Survivor Season 41 Episode 4, we saw two castaways make a potentially game-threatening decision during an immunity challenge — and host Jeff Probst noted he would never take such a risk. Here's what went down with Deshawn Radder and Danny McCray and how Probst felt about it.
[Spoiler alert: Survivor Season 41 Episode 4 spoilers ahead.]
'Survivor' Season 41 Episode 4 recap: Deshawn Radden and Danny McCray attempted to throw a challenge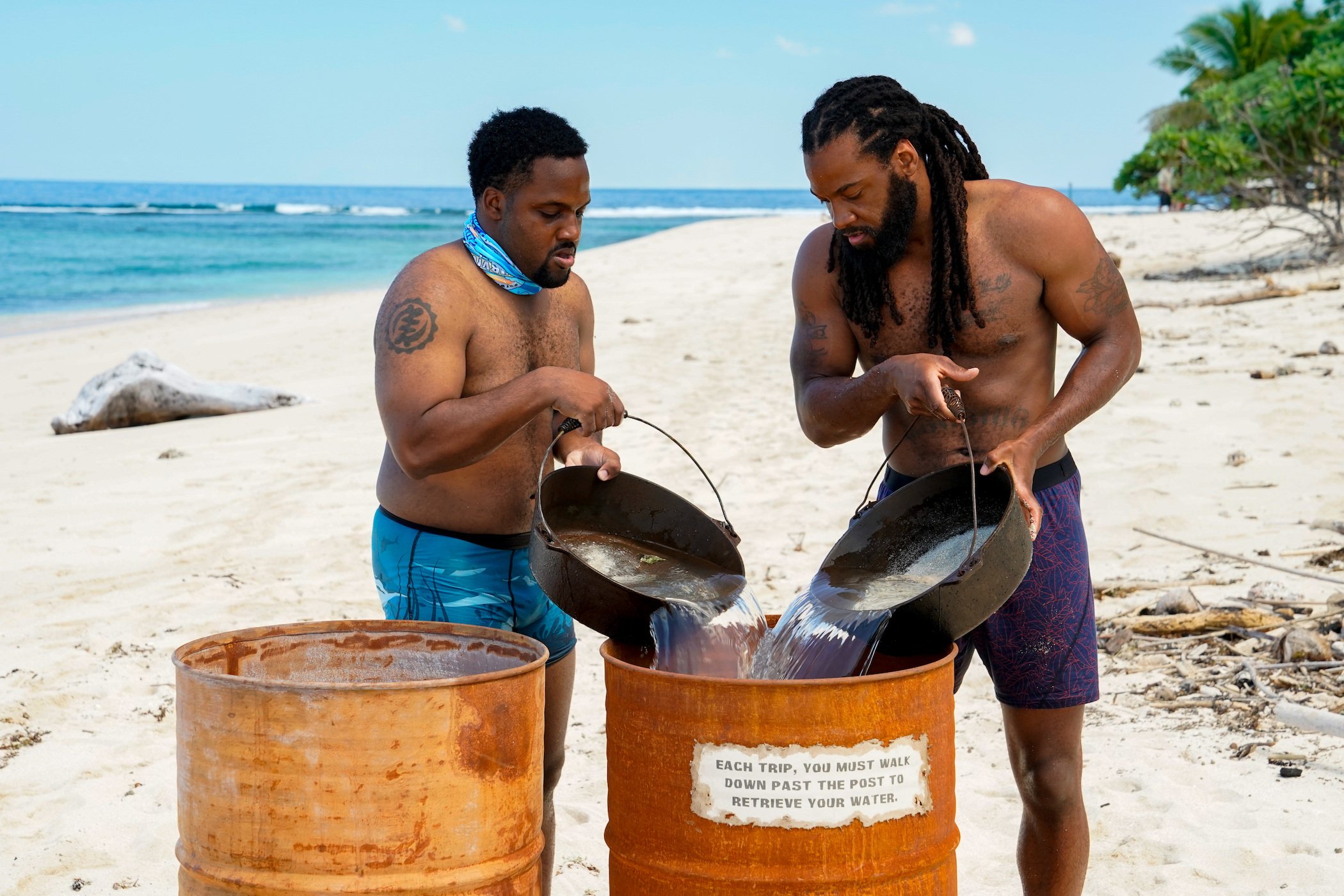 The Survivor Season 41 cast members certainly came ready to play this season, as they're already making huge moves early on in the game. So far, the Luvu Tribe has dominated the immunity challenges, as they haven't gone to Tribal Council yet. The tribe still has all six original players — Danny McCray, Deshawn Radden, Erika Casupanan, Heather Aldret, Naseer Muttalif, and Sydney Segal.
However, the dynamic in the Luvu Tribe started to shift during Survivor Season 41 Episode 4. Erika started to voice how she hoped to get Sydney out of the game, causing suspicion from Danny and Deshawn. Both Danny and Deshawn decided they were ready to go to Tribal Council and vote Erika out — so, they tried to throw the immunity challenge.
Unfortunately, despite their best efforts, Danny and Deshawn couldn't throw the challenge alone. Naseer proved his strength and coordination were enough to overcome Danny and Deshawn's fumbling. The Luvu Tribe came in second place, avoiding Tribal Council.
Jeff Probst said he'd never take the risk of throwing a challenge
Throwing an immunity challenge is a major risk for a Survivor Season 41 cast member, as the tribes are small, the advantages are numerous, and anything could happen. And when it comes to Jeff Probst, he noted on Instagram and Twitter he'd never take such a risk.
Probst posed his weekly "what would you do?" question to fans on Oct. 13, 2021. "Would you ever throw an immunity challenge?" he asked — and it pertained to Survivor Season 41 Episode 4.
"Obviously, it's situational, and I have never played," Probst added. "But, if I did play, I like to think I would be a risky player because I've seen that pay off. But some risks I wouldn't take, and one of them is I would never go to Tribal if I didn't have to. Because, as somebody who's witnessed every Tribal Council, I've seen how often things get crazy and somebody walks into Tribal feeling confident and they never make it back to camp."
Who was voted off 'Survivor'?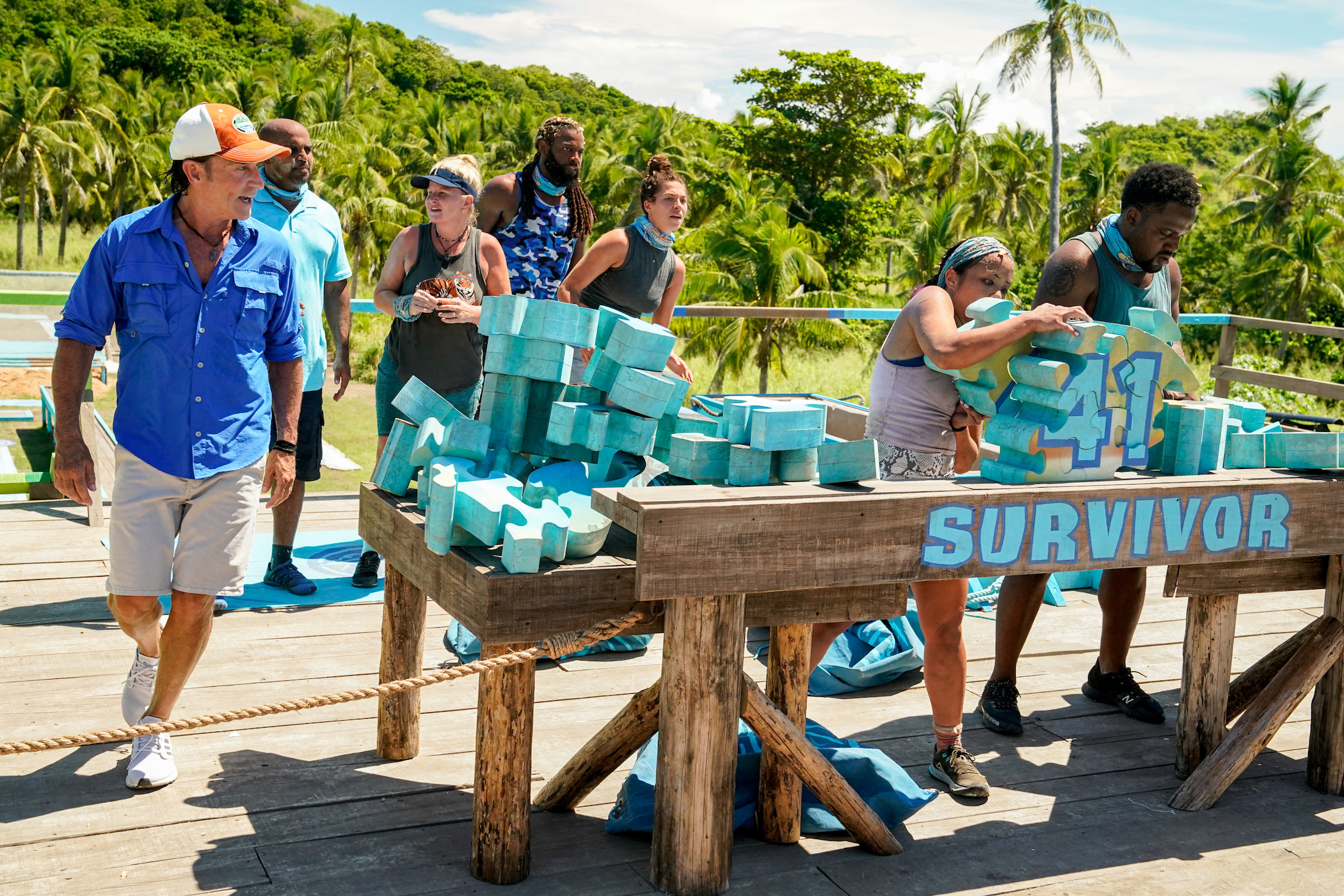 Deshawn and Danny are clearly Survivor Season 41 cast members willing to take risks. But they didn't see their full plan come to fruition in Survivor Season 41 Episode 4. Instead of the Luvu Tribe heading to Tribal Council, the Ua Tribe had to send one of their tribe members home.
J.D. Robinson was blindsided by Shan Smith at Tribal Council. Shan initially was willing to work with J.D., but she tricked him into giving her his extra vote advantage prior to Tribal. Then, she, along with Ricard Foyé and Genie Chen, voted J.D. out of the competition. Now, only three cast members remain on the Ua Tribe.
Will Deshawn and Danny try throwing another immunity challenge? We'll have to wait for the next episode of Survivor Season 41 airing on Wednesdays at 8 p.m. on CBS.
Check out Showbiz Cheat Sheet on Facebook!
RELATED: Why Some 'Survivor 41' Fans Think Shantel's Betrayal Was the Wrong Move