Jenna Compono Said She Wants '6 Kids' With Zach Nichols and Won't Have Time for 'The Challenge' Anymore
Jenna Compono from 'The Challenge' told followers that her huge future family with Zach Nichols will take up all of her time.
Those who watched The Challenge: Total Madness are aware of Jenna Compono's relationship with Zach Nichols. The two had a blowout fight mid-season with Nichols hurling unfair accusations at Compono. Now, fans are desperate for them to break up.
It seems we may not see much of Compono and Nichols on future Challenge seasons, too. Compono told her Instagram followers that her future with Nichols involves marriage, six kids, and a lot less time for reality TV. Here's what she said.
Jenna Compono and Zach Nichols addressed their fight on 'The Challenge: Total Madness' reunion
Compono is a tough competitor, and she went on Total Madness without Nichols. Unfortunately, a fight midway through the season may have derailed her game. During a phone call, Nichols accused Compono of cheating on him, as he snooped through her private messages and claimed he found evidence. Compono attempted to defend herself, but the situation all went south once Nichols told Compono she had to leave the show in order to save their relationship.
Compono and Nichols were able to work things out in the end once Compono was eliminated. But fans were appalled by his behavior and hoped for better. Even when Nichols was confronted about the fight during the Challenge reunion, he claimed he had zero regrets regarding what went down.
"Regardless of what I found, we were strong enough to work through it," Nichols concluded.
When the host asked Nichols if he would've changed his reaction if possible, Nichols replied, "No. I think I stand by my decision."
Compono and Nichols are prepping for their wedding
Fans keep begging Compono via Instagram and Twitter to ditch Nichols. But Compono is standing strong with him, as they're now engaged and planning their wedding. After she was eliminated from Total Madness, she spoke to Entertainment Weekly about her future plans. And it seems she's ultra-focused on the wedding rather than The Challenge.
"Right now all I'm really worrying about is the wedding because that's in February and nothing is open, so I'm starting to freak out," she told Entertainment Weekly. "Our engagement party got pushed to August. So that sucks too."
Compono also mentioned that she won't be competing on season 36 — and Nichols won't be either. "So we actually will not be doing the next [season of The Challenge]," she added. "But for the future, we're still going to work out and obviously work on our communication."
Compono told Instagram followers she won't have time for the show going forward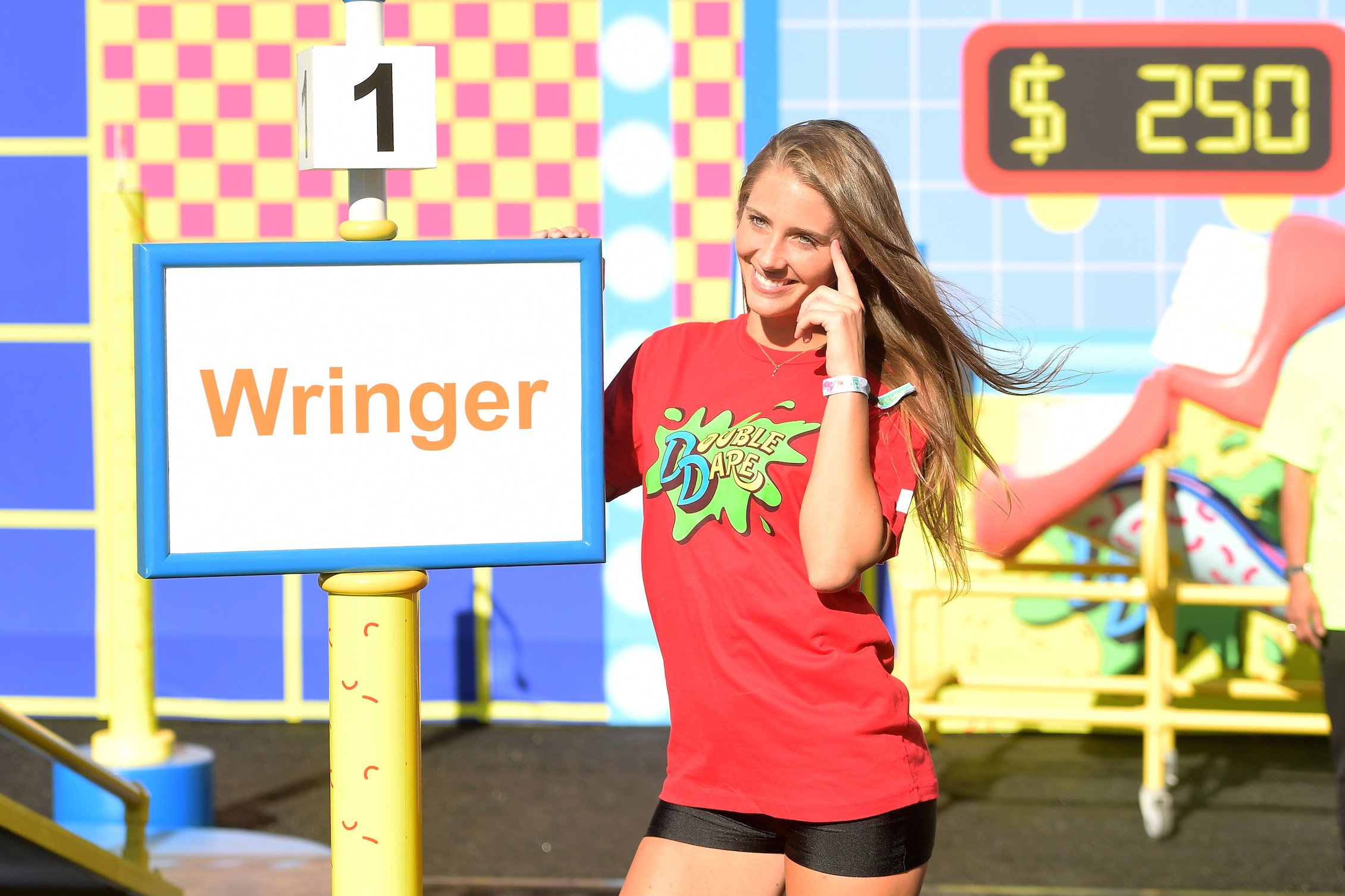 Compono and Nichols may not take part in season 36, but what about future seasons of the show? It seems their future with The Challenge is entirely up in the air. Reddit users noted a fan asked Compono, "Would you do another Challenge after the wedding?" And Compono answered, "Most likely not … we want six kids, we have a lot of work to do after the wedding."
Reddit users have further questions regarding the six kids comment and the couple's future with the show.
"I wonder whose idea SIX kids was," one Reddit user wrote.
"Sad her last challenge appearance is her throwing her game away for Zach," another wrote. "I wish her all the best of luck because dealing with that is going to be a journey for her."
Others think Nichols will be back on the show once he and Compono start collecting bills from wedding and children.
"If they want to PAY for those 6 kids and wedding, they need some extra cash," another added. "The stipend plus whatever they win is very helpful and players like Zach are always a threat to win."
We're hopeful Compono and Nichols will continue on with The Challenge after their wedding — but we're even more hopeful that they're happy together and doing better than ever despite past events.
Check out Showbiz Cheat Sheet on Facebook!