Jennifer Aniston and Sandra Bullock on the Changing Landscape for Women in Hollywood
Jennifer Aniston and Sandra Bullock discuss their thriving careers and the changing landscape for women in Hollywood.
Jennifer Aniston and Sandra Bullock — both known for their many comedic on-screen turns — remain in Hollywood's pool of most desirable actors. Aniston recently took home the SAG award for The Morning Show, which also earned her a Golden Globe and an Emmy nomination. And, as for Bullock, she recently led a talented ensemble in Ocean's 8 and is set to star in Lost City of D and Bullet Train.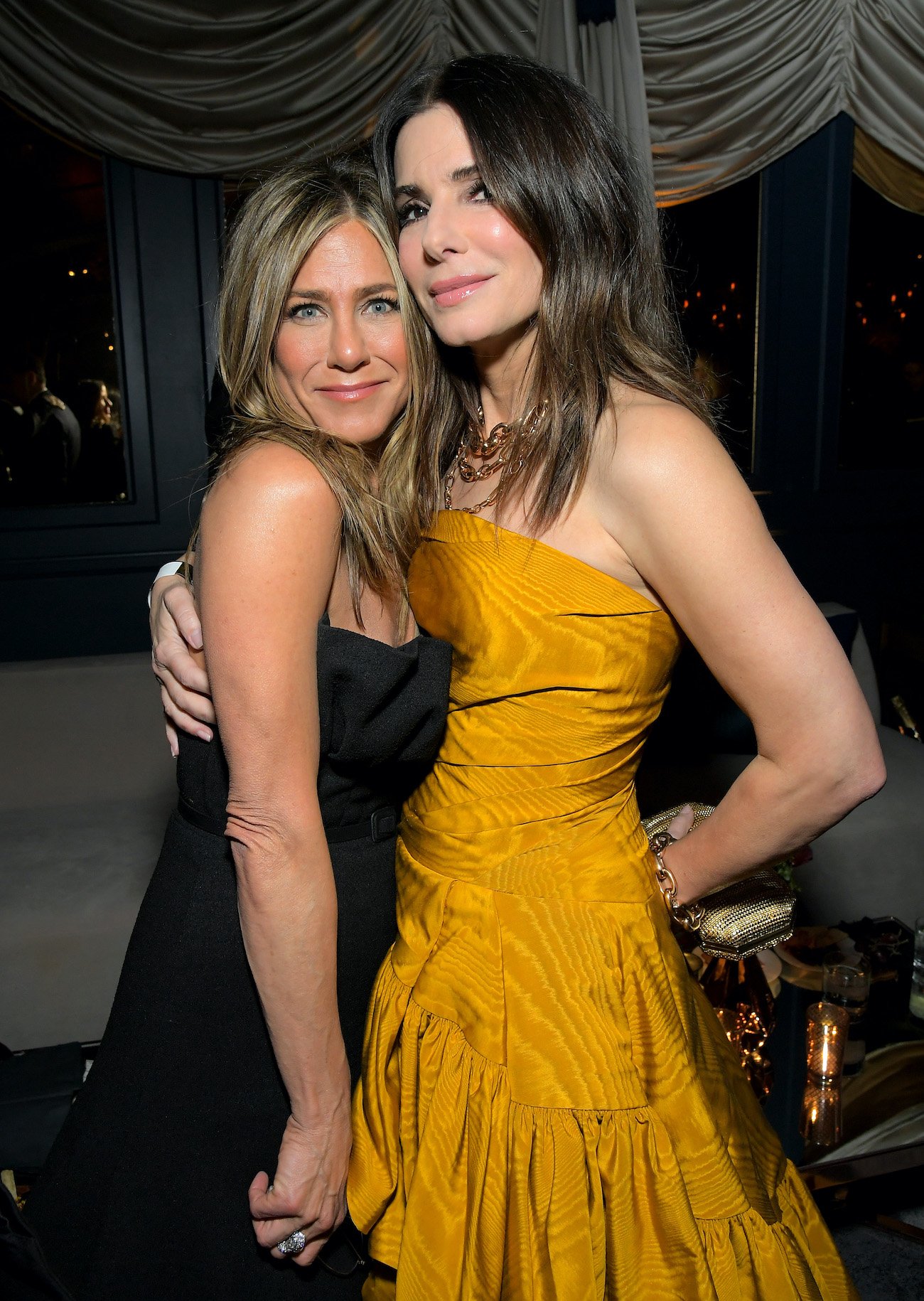 The two actors — both in their 50s — discussed how Hollywood has changed over time. And, while the industry still has a long way to go, there was a time that women over 40 in Tinseltown were "put out to pasture" as Aniston explained during a chat with Bullock for Interview Magazine. Aniston and Bullock discussed their careers — noting that they're still able to work, as movies that place women in roles unattached to youthful sexuality continue to emerge. 
Bullock and Aniston talk about the worrying tied to a movie's box office performance 
Bullock told Aniston: 
"You say you let it go, that you don't worry about box-office, but as a woman, we don't often get second chances. But you've maintained a career for all these years, and have arrived at a time when all of a sudden women are realizing their value at the box office"

Bullock | Interview Magazine
Aniston explained that it's "exciting" to be a part of the shift, to which Bullock noted "we don't have a shelf life anymore. Our shelf life is whatever we want." 
Aniston explained that the industry has "expanded its horizons in that way," and she believes it's because women have "stood up" to proclaim "We're mad as hell and we're not going to take it anymore."
Jennifer Aniston on the generation 'ahead' of she and Bullock 
The Morning Show star noted that if looking at the generation of actors who precede she and Bullock, it's a whole different world. Aniston shared: 
"Think of the generation ahead of us. So many of those women were put out to pasture when they were 40, and the fact that we get to still be working and are actually coming into our most creative adventures ever at this point in our life—we're rewriting that narrative that society sort of plastered on us…"

Aniston | Interview Magazine
Bullock and Aniston's careers continue to thrive, They continue to find roles that speak to them as actors. And while this cannot be said for all women in Hollywood, it can be said for more women now than it could 20 or 30 years ago.