Jennifer Aniston Received a $12K Chanel Bicycle From a 'Friends' Co-Star
Jennifer Aniston is known for her athletic figure and her California-girl good looks. She loves to stay fit and active, and even though she is now fifty years old, is probably in better shape than most women half her age.
Aniston works hard to maintain her famous figure and mixes it up with different types of workouts. Although she has never revealed her exact workout routine, it is likely that Aniston includes some cycling in the mix somehow — even if she might prefer not to use the luxurious Chanel bicycle that one of her best gal pals once gifted her. 
Jennifer Aniston rose to fame on 'Friends'
RELATED: 'Friends': Why Jennifer Aniston Almost Didn't Return For Season 10
Aniston was born into a show business family, with her father, John Aniston, achieving modest fame as a soap opera star. She began acting as a child and by the eighties, she had begun working in Off-Broadway productions.
In the late eighties and early nineties, Aniston worked in television and small movie roles, filming a total of four television pilots that all failed to take off. Still, Aniston didn't give up and continued to work hard to make a name for herself.
In 1994, Aniston landed the role of Rachel Green in the brand-new series Friends. Unlike her previous efforts, Friends became a hit, and ultimately made Aniston, as well as her co-stars, big-time celebrities.
The character of Rachel Green became very popular with viewers, and over the years, Aniston became one of the world's biggest and most beloved stars. By the late nineties, Aniston was a household name, starring in Hollywood films like The Good Girl, Office Space, and Bruce Almighty.
However, in spite of all of her career success, one of the greatest takeaways that Aniston got from Friends was the enduring friendships that she formed with her co-stars, including Courtney Cox. 
Jennifer Aniston is good friends with Courtney Cox
Courtney Cox is a talented actress that had already achieved some success in Hollywood when she was cast in Friends alongside Aniston. Still, it was as neurotic Monica Geller that she really found her niche, and she quickly became one of the show's most popular characters. Cox appeared on Friends until the end, and even though she has gone on to work in major movie franchises like the Scream series, Monica Geller will likely remain her most enduring creation.
Cox and Aniston became fast friends on the set and have supported each other ever since. Aniston once revealed that Cox has stood by her through all her difficult breakups and that she has slept in Cox's guest bedroom "a lot." Aniston has praised her BFF as being "ridiculously loyal and fiercely loving." To this day, the two remain very close, and support each other in everything, from film projects to personal struggles. Aniston is even the godmother to Cox's daughter, Coco, whom Cox shares with her ex-husband, David Arquette.
Courtney Cox once gifted Jennifer Aniston an expensive bicycle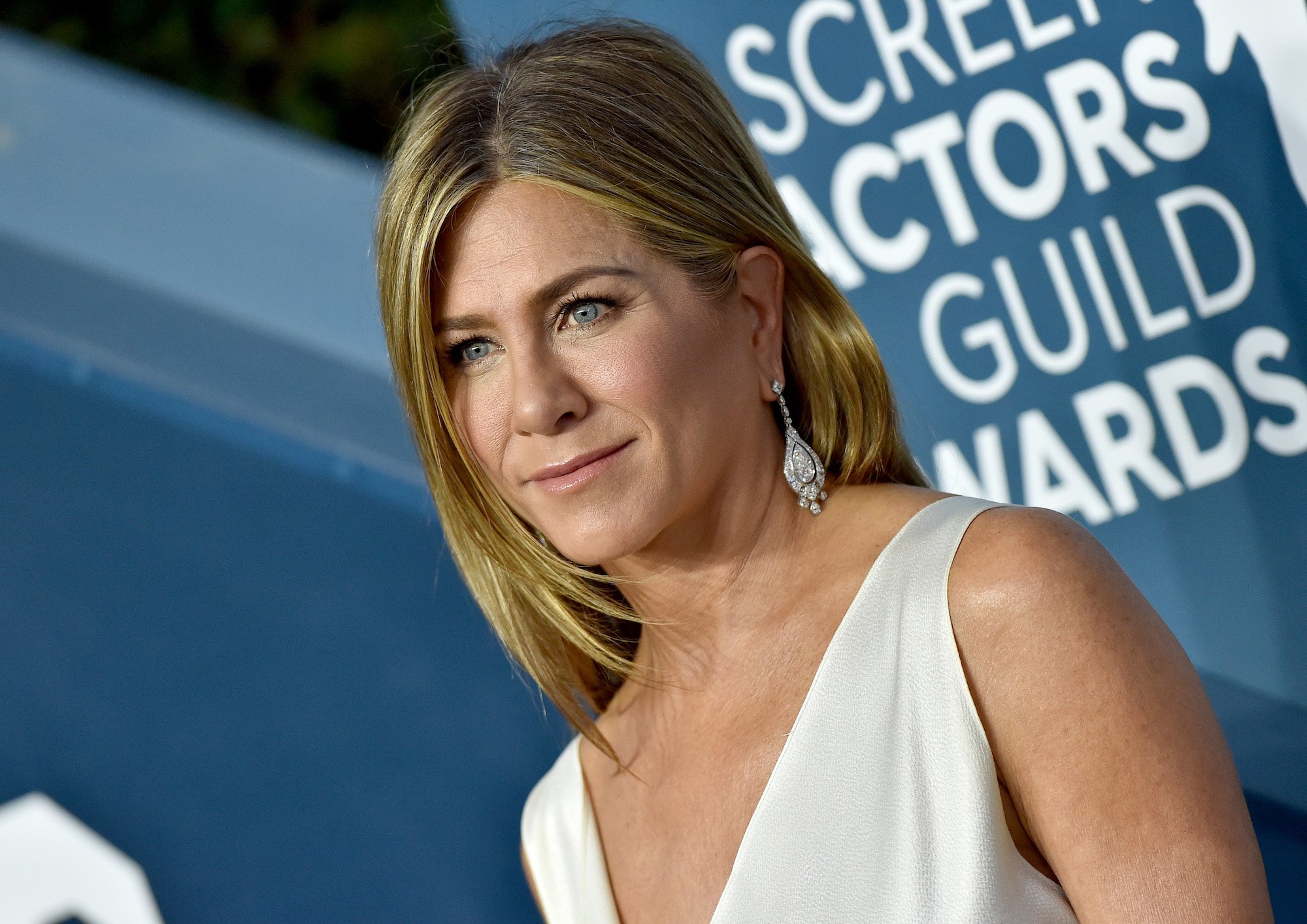 It stands to reason that Cox and Aniston have exchanged some fun gifts over the years. However, years ago, Cox gifted Aniston a truly luxurious gift that rivals anything the star ever got from a boyfriend or husband.
Reportedly, Aniston once told Cox that she wanted to take up bike riding as a form of exercise. Not long after her admission, Cox sent Aniston a Chanel bicycle valued at around twelve thousand dollars.
There's no word on whether Jennifer Aniston used the expensive gift to kickstart her exercise addiction, but there's no doubt that she appreciated the costly gesture. Stay tuned to Showbiz Cheat Sheet for all the latest Jennifer Aniston news!