Jennifer Aniston Knows Skinny Jeans Are 'in' — She Just Doesn't Like Them
Jennifer Aniston is an actress, celebrity, businesswoman, and pop culture icon. A woman who has been in the entertainment industry since the '80s, she rose to fame for her work in the cult-classic TV series Friends. These days, Aniston is as big a star as she ever was, with a role in a hot new Apple TV+ show that has everyone talking. Fans also still love Aniston's style, and regularly debate the merits of her various iconic outfits. Still, Jennifer Aniston herself isn't a huge fan of one of the biggest style trends of all time: the ever-present and super popular skinny jeans. Keep reading to learn about her thoughts on them.
Jennifer Aniston is a style icon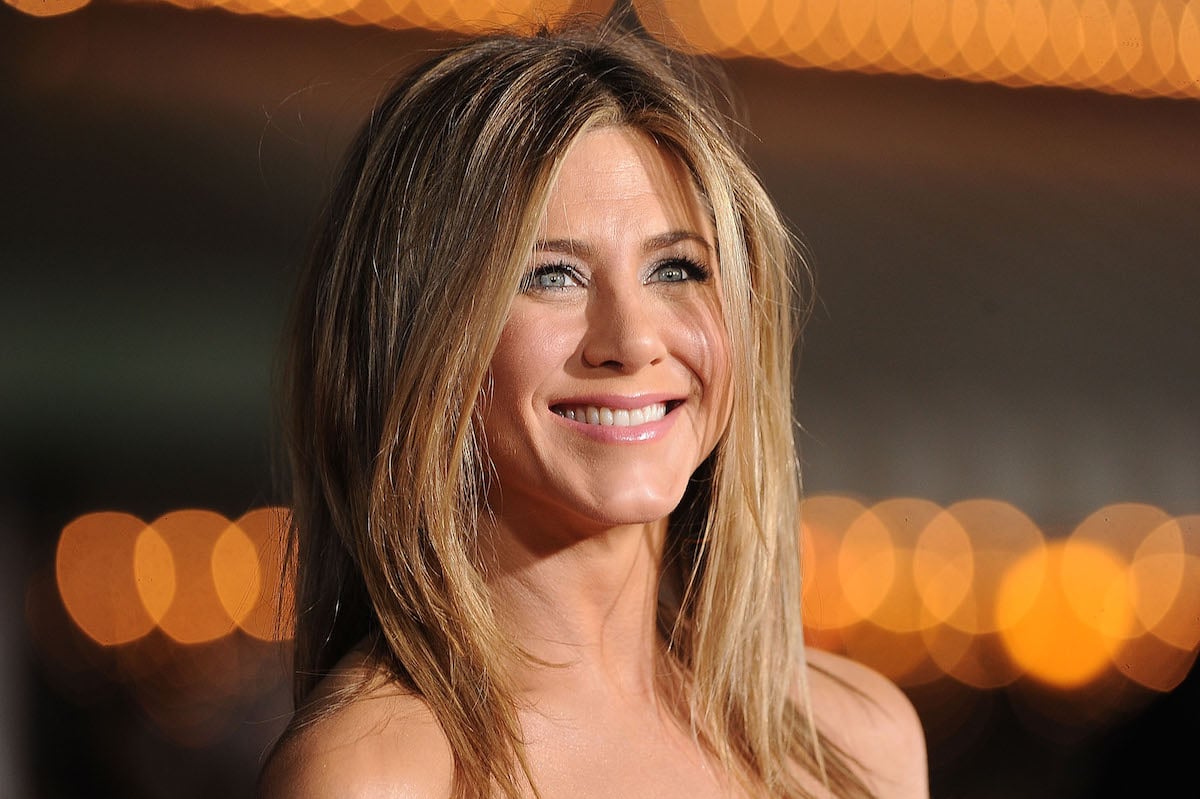 Aniston experienced a number of flops before landing her big break in the early '90s, with her now-iconic role in the TV show Friends. As Rachel Green, Aniston quickly rose to popularity, becoming one of the "it" stars of the decade. Her high-profile romance with Brad Pitt, which started at the height of her fame, only served to increase her tabloid presence — and by the year 2000, Aniston was not only one of the biggest television stars, but one of the most well-paid movie stars as well.
Aniston's style has consistently received high marks from fans and critics. Known for her laid-back California-girl aesthetic, Aniston can often be seen wearing jeans and tees on her off days and tends to reach for simple staples, like black dresses, when she's attending red carpet events. Aniston shies away from overtly trendy looks, although she has often created her own trends — including, most notably, the "Rachel" haircut, which featured lots of shaggy layers and highlights. 
What did Jennifer Aniston say about skinny jeans?
Aniston might often be spotted in denim, but as the actress once revealed in a 2015 interview, she isn't a big fan of skinny jeans. "It's so funny. I do and I don't, it's so personal. My husband [now ex, Justin Theroux] loves me in skinny jeans, that's like all he wants me to wear. And he loves it. I personally love a nice flared option, kind of a '70s vibe or a ripped-up jean or something that's kind of loose," Aniston said.
She also admitted that she doesn't change up her style very often, noting, "I just try to stay really comfortable. I don't try and follow trends because it just always feels inauthentic somehow. You know, like a skinny jean and me don't really get along."
What were some of Aniston's best looks on 'Friends'?
Aniston might hate skinny jeans, but the actress has often worn them to events over the years. Most notably, she has been seen tucking them into tall boots or pairing skinnies with a sleek blazer. As her most famous character, Rachel, however, Aniston tended to wear loose-cut denim. In fact, a few of her fan-favorite looks on Friends include baggy jeans matched with cute, cropped T-shirts. 
Aniston was often given the nod as the most stylish star on Friends, and in addition to her denim looks, she appeared in scenes wearing stunning cocktail dresses and even unlikely outfit combinations, like pleated miniskirts and turtleneck sweaters. Far from being looks that were stuck in the '90s, Aniston redefined the style of the decade, combining her own "cool girl" aesthetic with the quirky outlook of Rachel Green. The actress has clearly lost none of her flair over the years and is still widely considered to be one of the best-dressed stars of the past few decades.
Stay tuned to Showbiz Cheat Sheet for all the latest entertainment news!