Jennifer Garner and Her Kids Have Real-Life Yes Days That Inspired Her New Netflix Movie
In Jennifer Garner's new Netflix movie 'Yes Day,' she play a mom who gives her kids one day to set all the rules. It's inspired by the Yes Day Garner has with her own kids and is a tradition she thinks other families should embrace.
Kids rule. In the new Netflix movie Yes Day, Jennifer Garner and Edgar Ramirez play parents who agree to give their three kids one day of total freedom. For 24 hours, kids make all the rules, with parents agreeing to their every request, whether it's wearing silly costumes or taking a windows-down ride through the car wash. The movie, which is based on a book by Amy Krouse Rosenthal and Tom Lichtenheld, is actually inspired by Garner's real-life Yes Days with her three kids. 
Jennifer Garner gave her kids a real-life Yes Day
Garner's road to Yes Day began when she read Rosenthal and Lichtenheld's book to one of her kids. After Garner — who is mom to Violet, 15, Seraphina, 12, and Samuel, 9 — introduced Yes Day! to her middle child, she started lobbying for a Yes Day of her own. 
"I read Yes Day! to my middle daughter and she loved it," Garner shared with Netflix. "She used to fantasize about having a Yes Day and I think she might've been 3-years-old when she said she wanted a Yes Day for Christmas."
Eventually, Garner gave in, and Yes Day soon became a family tradition. Fortunately, her kids (who she shares with ex-husband Ben Affleck) aren't interested in doing anything too crazy.
"We don't do anything huge," the 13 Going on 30 star said. "Truth be told, it's really more about a kid getting to just bend the everyday rules. It's ice cream for breakfast, sleeping outside in the yard."
An Instagram photo led to Jennifer Garner's new movie 
According to Garner, her family's Yes Days are all about focusing on the kids and putting their interests first. 
"It feels great when you give in to just saying yes," she said. "I think my knee-jerk reaction is so often 'No.'"
The Yes Days might be fun, but they are also pretty tiring. A few years ago, Garner shared an exhausted photo of herself in the aftermath of one of her family's Yes Days. It was that Instagram post that led to the idea of turning Yes Day! into a film. 
"The wife of Ben Everard, one of our producers, said this should be a movie," Garner shared. "So they contacted me and it was just a no-brainer. Of course this should be a movie! We were off to the races immediately."
Garner says there's no better time than now for a Yes Day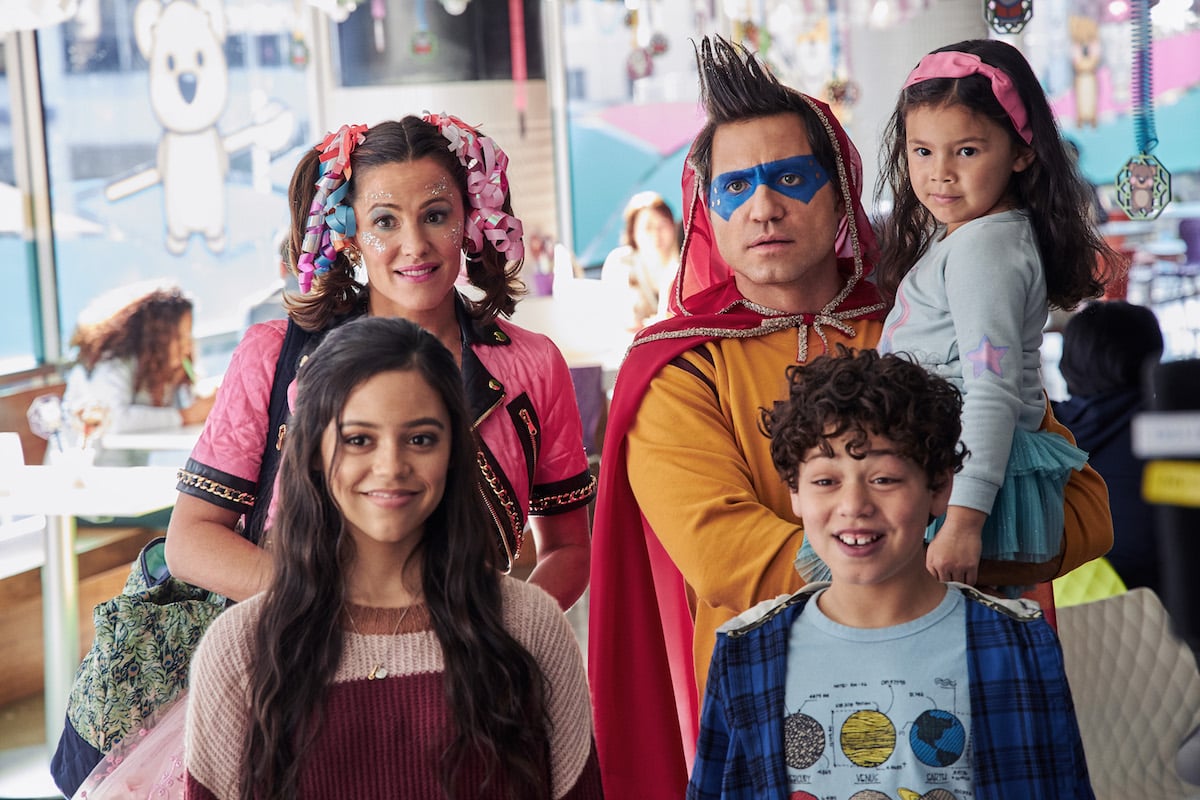 Garner — who said her perfect Yes Day would involve "a dance party in the kitchen or stay[ing] up late in a tent in the backyard" — hopes watching Yes Day might inspire other families to let loose, especially after a difficult year. 
"There is no better time in the world than right now for kids to hear 'yes' after the year they've had," she said. "Camp is canceled, school is virtual, no one's going to soccer practice. What's more fun than the wish fulfillment of a day filled with 'yes'? That's something that I am just so excited we get to be for people and I hope we can inspire them to have their own Yes Days where they can come up with their own new family traditions."