Jennifer Lopez Once Received a $105,000 Toilet Seat Containing Diamonds from an Ex
The levels to some celebrities' love of extravagance know no bounds. They're not only extravagant when it comes to spending money on themselves, but many of them also seem to love spending thousands of dollars on expensive gifts for the people they love most in the world.
From the $20 million private jet that Tom Cruise bought Katie Holmes for their wedding to the Ferrari (valued at over $1.4 million) that Travis Scott surprised Kylie Jenner with after she gave birth to their baby daughter Stormi, there seems to be no limit to the amount of money that celebrities are willing to spend on their loved ones.
Actress and singer Jennifer Lopez is no stranger to receiving extravagant gifts from the men in her life. Her A-list ex-fiance once gifted her with a diamond-studded gift for her home.
Who is Jennifer Lopez and how much is she worth?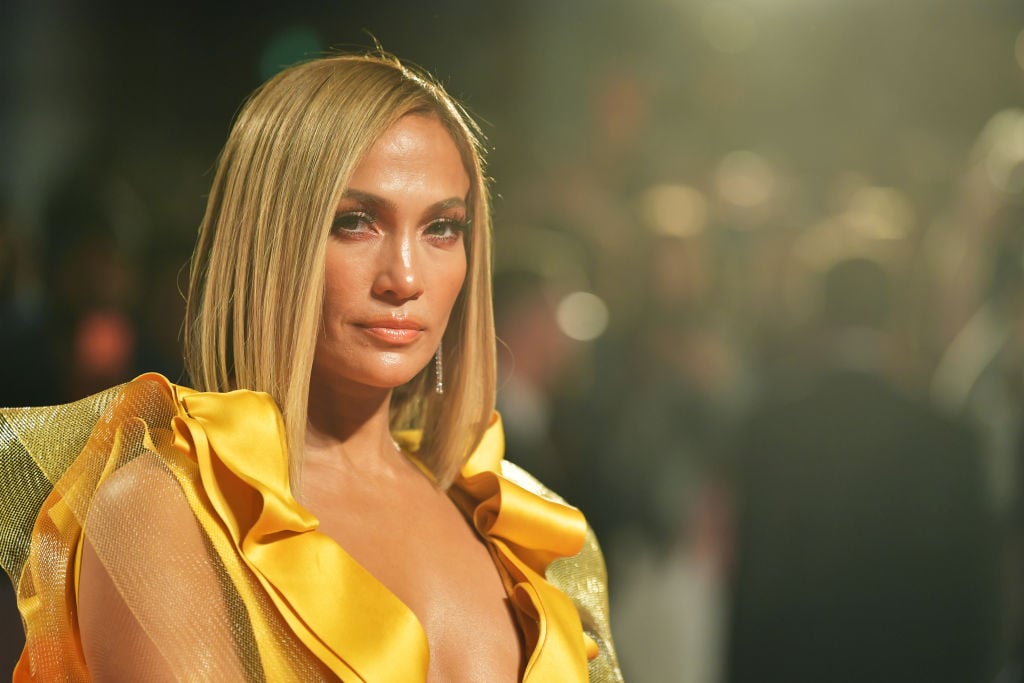 RELATED: Jennifer Lopez Has Had the Same 5 Evergreen Airport Looks Since 1997
Lopez, affectionately called J.Lo, is one of the most popular figures in entertainment today. She got her first big break back in 1997 playing the role of the legendary Mexican-American singer, Selena Quintanilla, in the popular biopic Selena.
The road to fame only went uphill for Lopez from there. She started appearing in blockbuster hits like Anaconda (1997), The Cell (2000), and The Wedding Planner (2001). On top of her acting chops, Lopez began to make music in the 1990s as well. She topped the charts with hits like If You Had My Love and Jenny From The Block.
More than 20 years later, Lopez is now almost 50 years old and is as successful and beautiful as ever. She recently wowed fans appearing on the 2020 Super Bowl Halftime Show with fellow Latina performer Shakira, and jaws dropped around the world when she revealed her tightly toned body.
Lopez was estimated to be worth around $400 million as of 2019. Which begs the question: what do you get the girl who already has it all?
Remembering "Bennifer"
Lopez recently split from her husband of 10 years, Marc Anthony, but long before this marriage even came about, there was "Bennifer."
"Bennifer" was the cute name fans gave to the pairing of Lopez and actor Ben Affleck, to whom she was engaged back in the early 2000s. Affleck and Lopez were a major tabloid sensation at the time, and the paparazzi followed them wherever they went.
They both have since admitted that although they were genuinely in love, the publicity of their relationship put a lot of pressure on them. Ultimately, it wasn't meant to be: Lopez and Affleck called off their 400-person wedding just a few days before it was meant to happen.
Nowadays the two seem to be on friendly terms, but before they broke up, Affleck gifted Lopez with something that definitely unusual, to say the least.
The diamond-studded toilet seat
RELATED: Why Jennifer Lopez and Shakira Didn't Get Paid for Super Bowl 2020 Performance
While they were still in the throes of love, Affleck apparently surprised Lopez with a toilet seat. But not just any toilet seat — this particular toilet seat that Affleck thought was fit for his beloved was said to be encrusted with gems like rubies, sapphires, pearls, and diamonds, and worth $105,000.
"Jennifer is my princess and she deserves only the best — even when it comes to toilets," he reportedly told a friend at the time. He even allegedly made sure to be present at the site of assembly and helped to design the toilet seat himself.
A diamond-studded toilet seat may seem like a bizarre gift to some, but Affleck clearly wanted to impress his lady at the time. One thing's for sure: the gift definitely gets point for uniqueness.