Jennifer Love Hewitt Gave Co-Star Ethan Embry 50 Breath Mints Because He Smelled So Strongly of Pot
Ethan Embry is a recognizable comic actor, a performer who rose to fame as a child star before transitioning to an enviable career portraying all kinds of characters. Embry has acted in both television and film roles, but he is probably best known for his work in movies.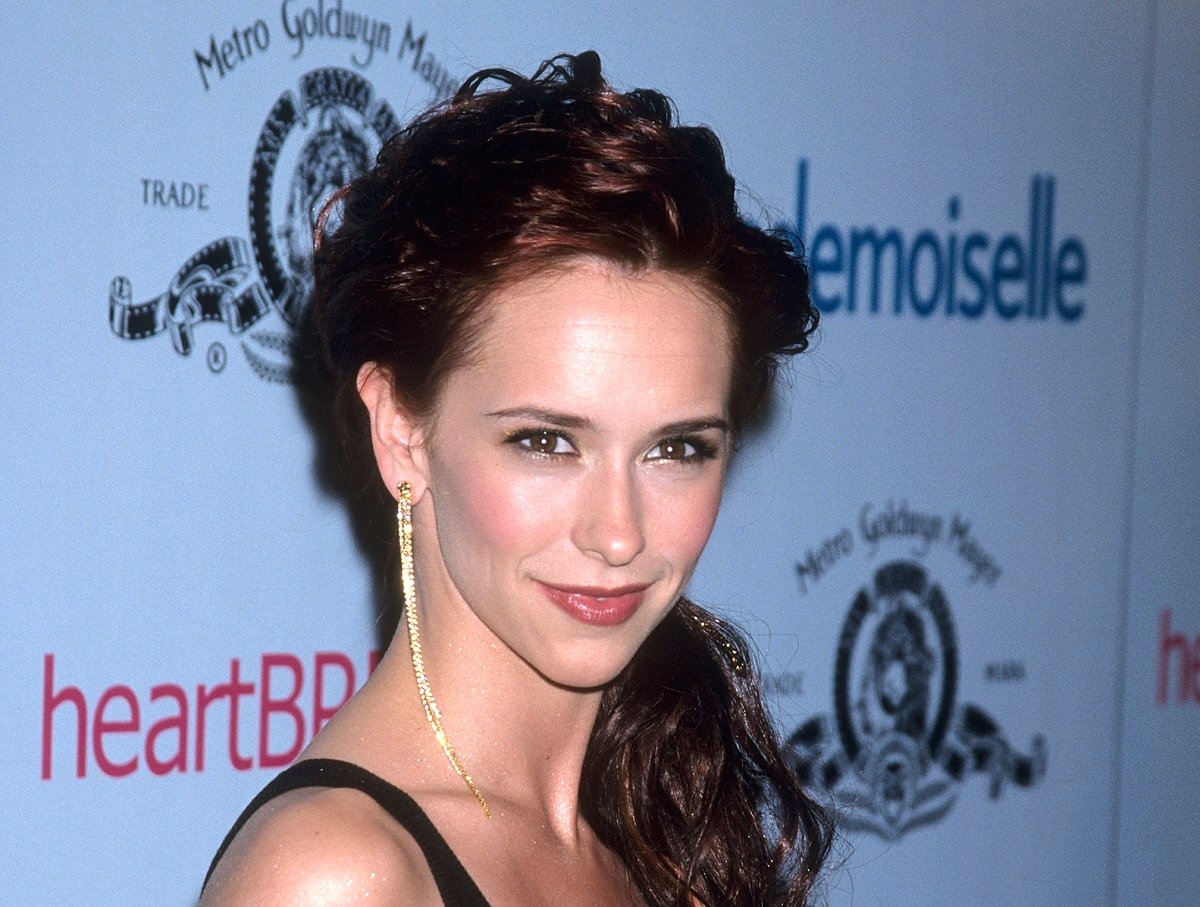 In the '90s, Embry enjoyed some of his most high-powered roles, landing the leading-man role in the 1998 comedy classic Can't Hardly Wait. Embry has opened up about the experience filming Can't Hardly Wait several times over the years, revealing in a 2013 interview that he was a heavy pot smoker at the time of filming—which led his co-star, Jennifer Love Hewitt, to take decisive action. 
Ethan Embry admitted to being stoned for most of the filming for 'Can't Hardly Wait'
Embry was just beginning his streak of acting in comedies when he landed the leading role in the 1998 film Can't Hardly Wait. Embry later revealed in a 2013 interview that filming the movie was a memorable experience in more ways than one.
As noted by The Hollywood Reporter, Embry said, "At the time, when we were shooting, I was the world's biggest stoner. I remember the director came up to me and asked if I was 'altered.' But other than that, nothing sticks out because I was so stoned the entire time."
Embry also recalled how his co-star on the film, Hewitt, actually gave him 50 breath mints before one of their scenes together because the smell of pot on his breath was so strong. 
'Can't Hardly Wait' is a cult-classic teen comedy
Can't Hardly Wait doesn't just feature Embry and Hewitt in prime roles. It also stars Seth Green, Charlie Korsmo, and Peter Facinelli.
The film takes place at a high school graduation party, recounting the events leading up to the party in brief flashbacks and noting what each attendant hopes to get out of the party by the end of the evening. A raunchy comedy in the style of many classic '80s teen films, Can't Hardly Wait received mixed reviews from critics when it was first released, but fans couldn't get enough. 
As noted by The Hollywood Reporter, Embry himself isn't thrilled with the cult-classic film. "The script that we read was a very different script than what everybody saw," Embry said, admitting that he preferred the earlier, edgier script. "We had an R-rated script, and a lot of the characters ended up getting cut out so that we could make PG-13. …That was before American Pie came out. So it was before it was OK for studios to make a raunchy comedy with high school characters."
What other films has Ethan Embry done?
After Can't Hardly Wait was released, Embry rose to even greater prominence in Hollywood. During the early 2000s, Embry appeared in a wide variety of movies, including Sweet Home Alabama, They, Harold & Kumar Go to White Castle, Standing Still, and Heart of a Dragon. He gained a reputation as a versatile performer, capable of everything from dramatic roles to hilarious comedic ones.
In recent years, Embry has branched out to focus on television, acting in high-profile shows such as The Walking Dead and The Twilight Zone. He's certainly come a long way since his days acting as a child star in movies like Vegas Vacation and White Squall, but Embry has remained a fan-favorite all the while.