'Jeopardy!': 1 Former Contestant Claims They Heard Dr. Oz 'Making Fun' of Their Game-Playing
With all the celebrity guest hosts rotating through Jeopardy!, viewers have enjoyed seeing various personalities from different segments of the entertainment world try their hand at hosting the classic game.
For some contestants, however, the experience hasn't been as fun. One former player revealed recently that during Dr. Mehmet Oz's two-week stint on the quiz show, they overheard the talk show host and doctor "making fun" of them.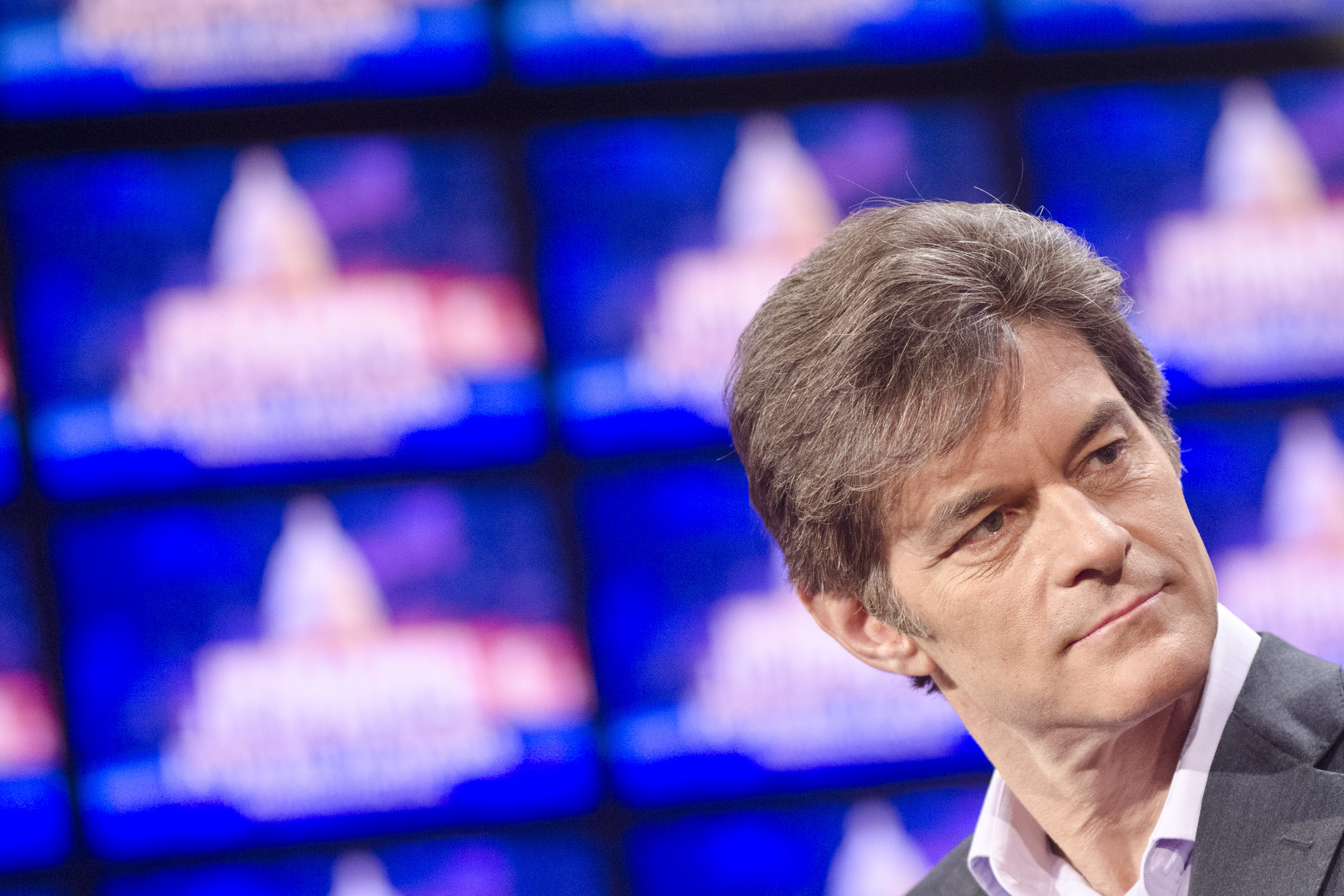 The revolving door of 'Jeopardy!'s guest hosts
Since the death of long-time host Alex Trebek in 2020, Jeopardy!'s executive producer Mike Richards opted for a former contestant, a journalist, a doctor, an athlete — and himself — to rotate through as guest hosts instead of naming a permanent replacement for Trebek. And there are more to come.
From Katie Couric and Ken Jennings to Anderson Cooper and Mayim Bialik, the showrunner has made clear more than once that he's not auditioning potential hosts. He's just giving prominent figures who love the game a chance to play a part in this hostless season.
"There are people just kind of in the orbit that I knew feel very strongly about stepping in, not to try out for the role but to honor Alex," Richards told USA Today. "This is not a host competition. This is people who love this game, and their respect for Alex is off the charts."
Former contestant Emily Seaman opened up about her experience on 'Jeopardy!'
Claire McNear in 2020 authored the book titled Answers in the Form of Questions: A Definitive History and Insider's Guide to Jeopardy!
In a report for The Ringer, McNear spoke at length with Richards and several former contestants about the ongoing Jeopardy! guest host rotation. One contestant was Emily Seaman of Houston who played on the quiz show in March. The guest host on duty when Seaman appeared was Dr. Oz.
"I actually asked the person sitting next to me if Oz was a real doctor or not," Seaman told McNear. "I always mix him up with Dr. Drew."
She added that she was more than a little surprised at the talk show host as a choice for guest host, given his controversial comments during the pandemic.
"[The show] went so far with the COVID protection," Seaman said in the report. "There were so many precautions, and then they had this guy [Oz] who touted hydroxychloroquine."
What Seaman says she heard Oz say about her
In McNear's look at this unstable season on the show, one of the more unusual stories to emerge has been that of Seaman's account regarding Dr. Oz.
"In another game, Seaman almost ran a category; time ran out before she could get to the last clue," McNear wrote. "Then, [Seaman] says, something strange happened: 'I heard him making fun of it to one of the producers. Like, 'I can't believe they didn't get this one.' I was like, cool, bro, let's see you do this.'"
The announcement of Oz as a guest host on the show erupted in complaints from fans and even a petition urging the program to not have him on.
Seaman's final analysis of the medical doctor? "It was just odd," she said. "I don't think he likes Jeopardy!"