'Jeopardy!': 3 Things You Need to Know About the Quiz Show's Upcoming New Season
Here's what you need to know before the 38th season of 'Jeopardy!' premieres.
The final Alex Trebek-era season of Jeopardy! ended recently and the new season is right around the corner.
Here are a few Jeopardy! factoids to keep in mind as the 38th season of the classic quiz show approaches.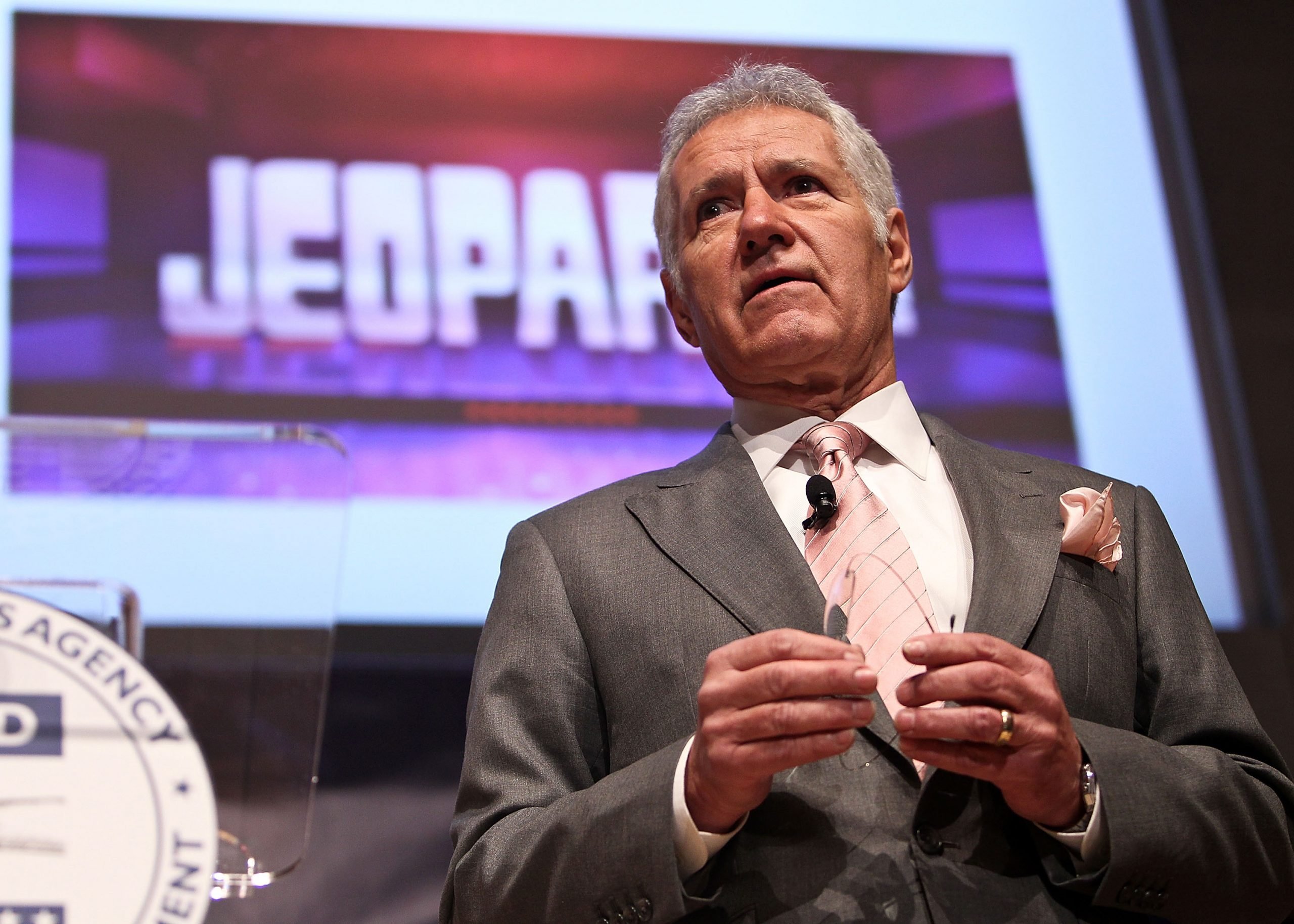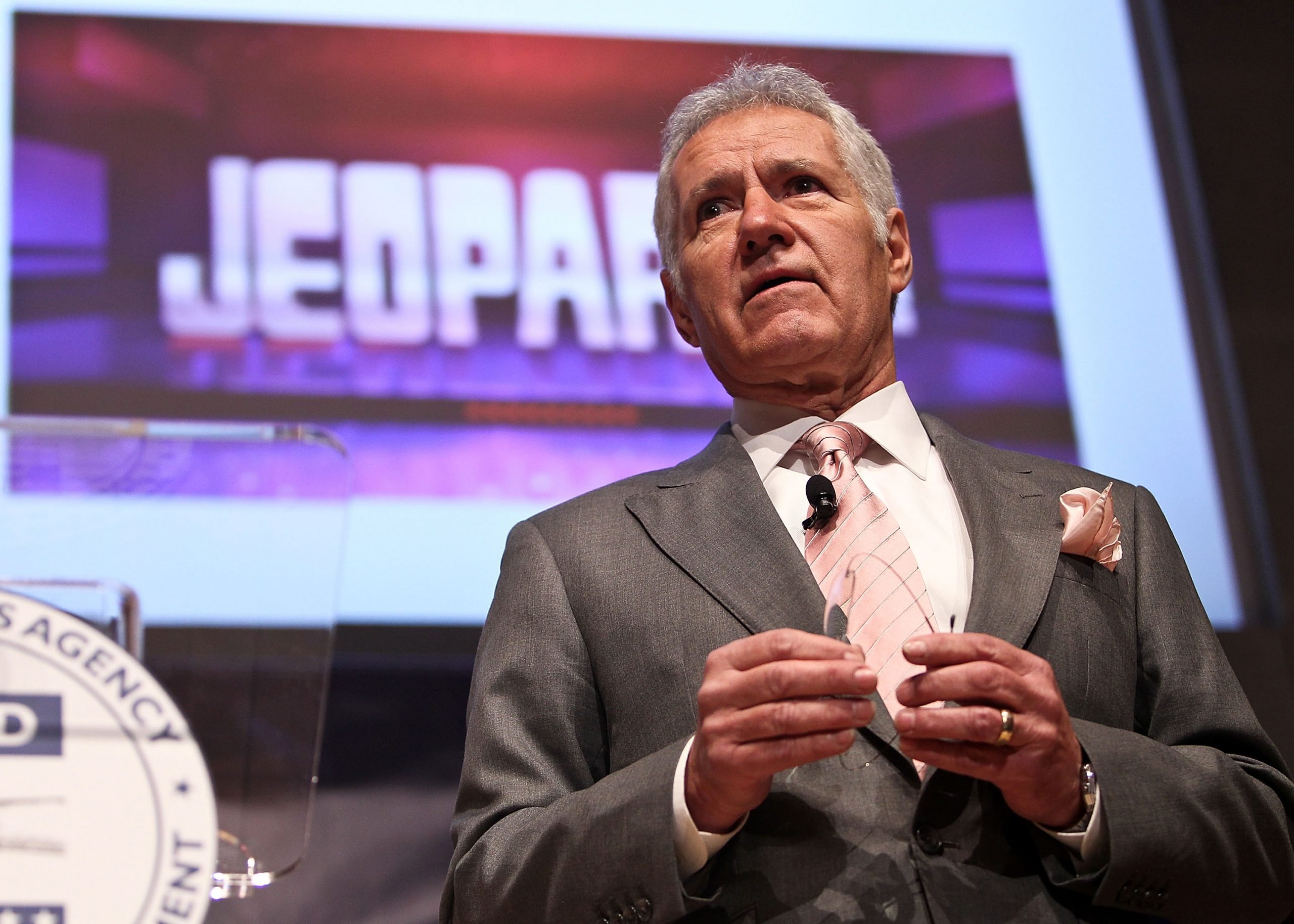 You'll see the only 5 games Mike Richards taped as host
Richards taped five games on Sept. 19, just one day after The Ringer staff writer Claire McNear published an investigative piece exposing slurs and offensive comments made by him in 2013 and 2014 on a self-hosted podcast while he was executive producer of The Price is Right. The podcast and its domain have since been deleted, and Richards has since stepped down from his role as Jeopardy!'s new host.
McNear reported that Richards in one episode of the podcast, on which he was joined by Price Is Right co-host and former assistant Beth Triffon, made remarks about Triffon's height. "He repeatedly calls her a derogatory term for little people, a word that he also uses to describe the actress Kristin Chenoweth. (Both that word and the R-word, which Richards uses in a January 2014 episode, are considered slurs.)" These comments, as well as the comment of Richards' that the Anti-Defamation League deemed anti-Semitic ("Ixnay on the ose-nay; She's not an ew-Jay") finally forced Richards to step down.
"It is humbling to confront a terribly embarrassing moment of misjudgment, thoughtlessness, and insensitivity from nearly a decade ago," he wrote to The Ringer. "Looking back now, there is no excuse, of course, for the comments I made on this podcast and I am deeply sorry."
Expect more guest hosts
Richards is out of the picture now as host, saying in an email to Jeopardy! staff, "As I mentioned last week, I was deeply honored to be asked to host the syndicated show and was thrilled by the opportunity to expand my role. However, over the last several days it has become clear that moving forward as host would be too much of a distraction for our fans and not the right move for the show. As such, I will be stepping down as host effective immediately. As a result, we will be canceling production today."
Following the airing of Richards' five episodes when the 38th season begins on Monday Sept. 13, the search will continue for the show's permanent host with even more guest hosts standing in until the new face of the quiz show is announced. It's not clear whether previous guest hosts will be asked to return or if new guests will be invited, or both.
Trebek's legacy means finding the right new 'Jeopardy!' host is going to take some time
Sony Pictures Television distanced itself from Richards, claiming to have been blindsided by his podcast statements, saying "We support Mike's decision to step down as host. We were surprised this week to learn of Mike's 2013/2014 podcast and the offensive language he used in the past.  We have spoken with him about our concerns and our expectations moving forward."
The bottom line is this: Alex Trebek set a thoroughly high standard as the show's longtime host. The late television personality's comments to the Television Academy Foundation in 2007 when asked what he felt his legacy would be are remarkable in light of why Richards stepped down. "A respect for knowledge," Trebek said. "There's nothing wrong with being bright. There's nothing wrong with comporting yourself in a decent manner, with respect for your fellow individuals. We don't take cheap shots at people, in our clues, or on the program. I think that says a great deal about us."
With that said, we'll have to wait and see if Richards will be able to remain even in his executive producer role and whether his co-host Mayim Bialik, named officially along with Richards just a week ago, will want to work with him.