'Jeopardy!' to Air Classic Alex Trebek Games As Its Final Trebek-Era Season Ends
Jeopardy! just put its 37th season in its rear-view mirror, ready to begin filming the 38th. Only this year, it's not business as usual. Saying goodbye to the just-wrapped season of games means fully and truly saying goodbye to the late Alex Trebek who was there at the start of the season in Sep. 2020 until his death in November last year.
There are still Jeopardy! reruns for those wanting to hear announcer Johnny Gilbert say, "And now, here is the host of Jeopardy!, Alex Trebek!" And the classic game show will be airing some of the beloved host's best games now that the regular season is over.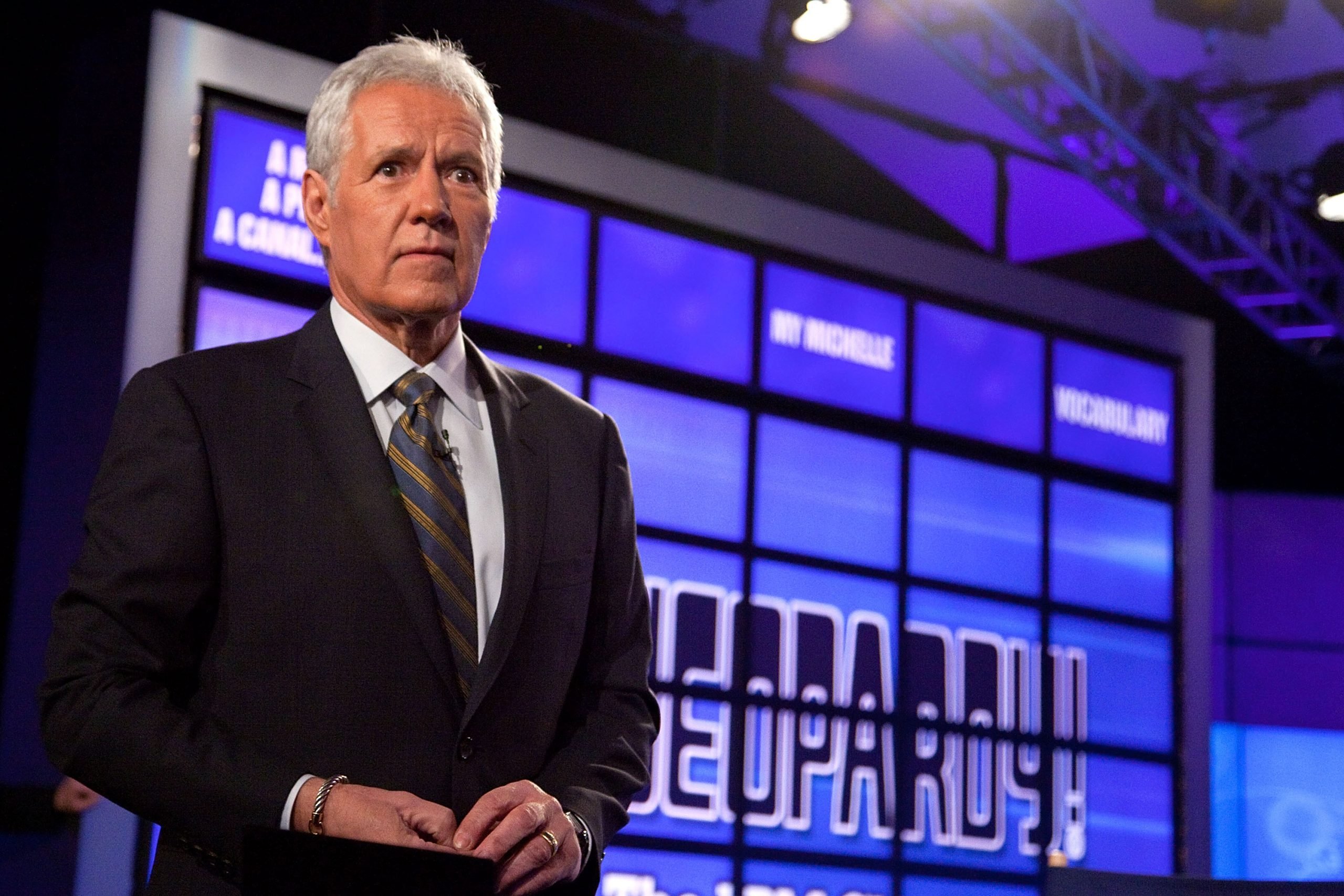 Trebek's death left an enormous void on 'Jeopardy!'
In 2019, Trebek told the world of his diagnosis with stage IV pancreatic cancer. His death at age 80 in 2020 shocked his millions of fans. The Television Academy Foundation asked the longtime quiz show host to describe what he felt his legacy would be. His answer?: "A respect for knowledge. There's nothing wrong with being bright. There's nothing wrong with comporting yourself in a decent manner, with respect for your fellow individuals. We don't take cheap shots at people, in our clues or on the program. I think that says a great deal about us."
The show's executive producer Mike Richards – recently installed as its new host along with actor Mayim Bialik – recalled Trebek's grit in the face of his constant physical pain during treatments for his illness.
"On what ended up being our final day taping, I knew he was in an enormous amount of pain," Richards said in a videotaped message. "As he was leaving, I saw him at the door and I said, 'You know, that was maybe the most incredible thing I've ever seen.' He kind of had his head down, and he looked up and said, 'Thank you.' It was just so important to him to do this show and to support everything that it means to America."
The classic Trebek games 'Jeopardy!' will be airing
With the show's 37th season now ended, Jeopardy! announced it will be airing some of Trebek's more intrepid moments.
The show posted on Instagram recently: "We're bringing back the celebration of Alex's adventurous side for the next 2 weeks! Here's what's coming up first." Episodes featuring Trebek delivering clues in the categories of his cherished sport of hockey, the PBS children's program Sesame Street, on the U.S. Air Force, about thePeruvian ruins of Machu Picchu, and on Niagara Falls will be run for the first week's games.
Fans expressed their delight to learn that Trebek's games would be aired: "What a wonderful and meaningful life he led, only not long enough. Alex, your memory is a daily blessing," said one fan.
Another wrote, "R.I.P. to that wonderful human and voice of my childhood."
The show's new hosts leave fans underwhelmed
Fans were pleased overall with the naming of Mayim Bialik as a co-host of the show on primetime specials and tournaments on ABC, beginning with a college championship in 2022. Many were not as happy with Richards succeeding Trebek as the new host.
Posting on the show's Instagram announcement of the two new hosts, fans didn't hold back their feelings.
"Bold move giving yourself the job, Mike," wrote one fan.
Referencing many viewers' negative reactions to the initial rumors hinting at Richards as the new host, another fan said, "Massive public backlash meant nothing apparently."
For now, we still have vintage Alex Trebek to look forward to. And a new era of Jeopardy! in the upcoming season.
RELATED: 'Jeopardy!' Showrunner Mike Richards Reportedly Said a Permanent Host Named Following Alex Trebek's Death Would Have Been 'Doomed to Fail'