'Jeopardy!' Airs Touching Tribute to Alex Trebek During First Episode Since His Death
Jeopardy! aired its first new episode since Alex Trebek's death on Monday, Nov. 9. The beloved host led the popular game show for 36 years, and died on Sunday, Nov. 8, after battling pancreatic cancer since March 2019. He was 80 years old.
Jeopardy! executive producer Mike Richards made a rare appearance on the show on Nov. 9 to give a tribute to the iconic host before the episode began. His appearance also served as an update to fans, confirming that there are plenty of Trebek-hosted episodes still to be seen.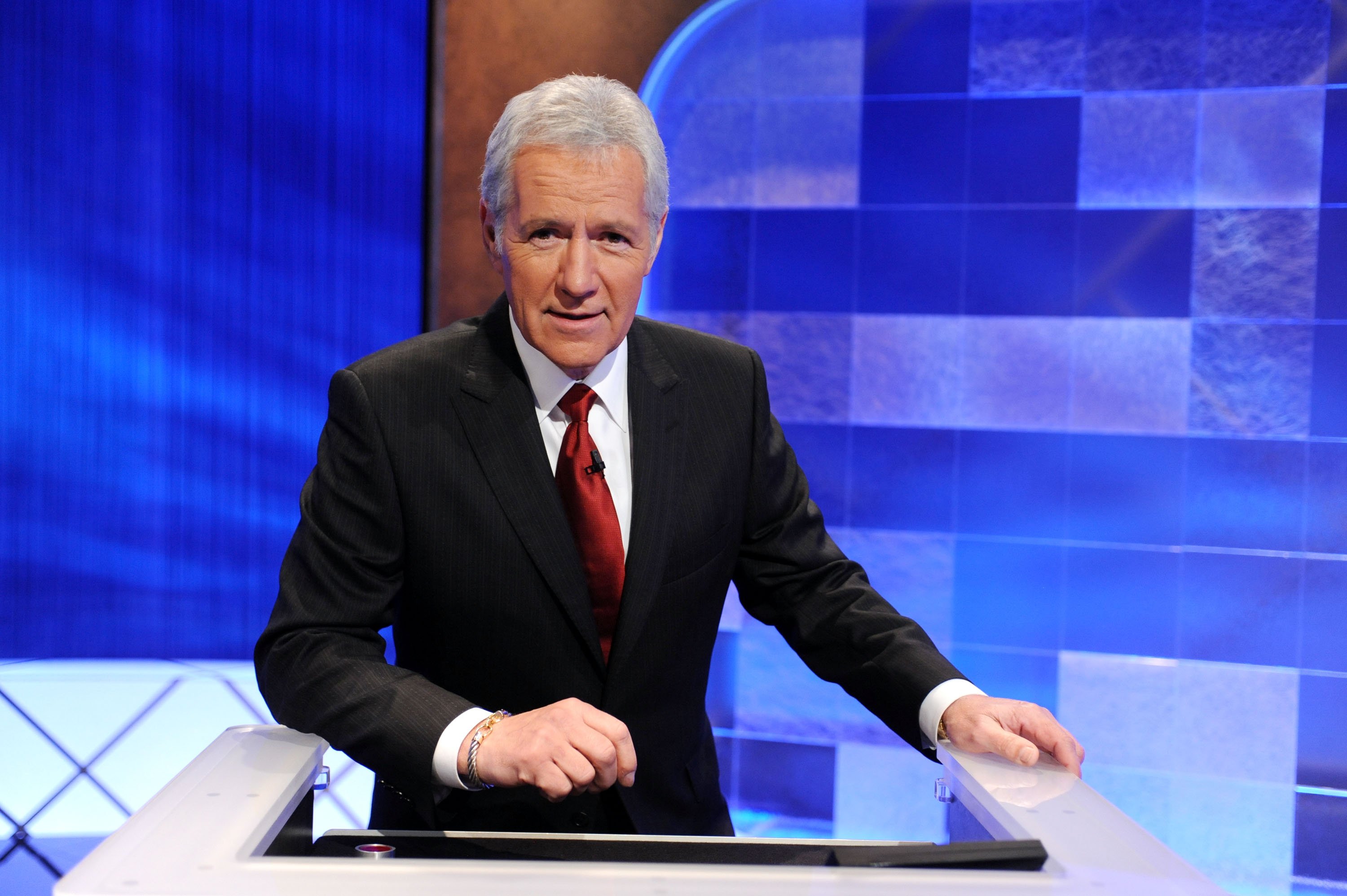 Alex Trebek died on Nov. 8 at 80 years old
Trebek's death was announced by Jeopardy! just a few hours after his passing. The show tweeted a short statement and also shared a longer obituary on Jeopardy.com. Part of that obituary included statements from the Canadian-born TV star's colleagues, as well as confirmation that Trebek's final episode will air on Dec. 25.
In an interview with Savannah Guthrie and Hoda Kotb on the Today Show on Nov. 9, Richards reminisced over funny Jeopardy! moments, like the time Trebek walked on stage without pants on. On a more touching note, he also shared that one of the legendary figure's final wishes came true—he spent his last day at home with his beloved wife, Jean Currivan Trebek.
"He had a swing in his backyard that he loved," Richards said. "He actually rebuilt it earlier this year. He was very handy. I don't know if a lot of people know that."
"Even in his book," he continued, "he described that he wanted his final day to be sitting on his swing next to his wife, Jean, and kind of watching the horizon and he got to do that."
Alex Trebek's last day of taping was Oct. 29
During his interview with Guthrie and Kotb, Richards also described how Trebek was feeling during his last day on set, which was Friday, Oct. 29. He said the host was in "an enormous amount of pain," but admirably powered through.
"[Alex] didn't enjoy being overly complimented or fawned over," the executive producer shared. "He was Alex Trebek and he didn't suffer that kind of 'bloviating,' as he would describe it."
"But on what ended up being our final day taping, I knew he was in an enormous amount of pain," he continued. "As he was leaving, I saw him at the door and I said, 'You know, that was maybe the most incredible thing I've ever seen.' He kind of had his head down, and he looked up and said, 'Thank you.'"
'Jeopardy!' aired a touching tribute to Alex Trebek on Nov. 9
Richards then took to the Jeopardy! stage on Monday night to deliver the tribute to Trebek, which served as the introduction to the first show since the host's death.
"Over the weekend, we lost our beloved host, Alex Trebek," he said. "This is an enormous loss for our staff and crew, for his family, and for his millions of fans. He loved this show and everything it stood for. In fact, he taped his final episodes less than two weeks ago. He will forever be an inspiration for his constant desire to learn, his kindness, and for his love of his family. We will air his final 35 episodes as they were shot. That's what he wanted. On behalf of everyone here at Jeopardy!, thank you for everything, Alex. This is Jeopardy!"
The show has not yet shared any details about Trebek's future replacement. He is survived by wife, Jean, and his three children, Nicky Trebek, Matthew Trebek, and Emily Trebek.