'Jeopardy!': Alex Trebek's Beautiful Gesture For a Contestant Who Died of Pancreatic Cancer
As someone living with a diagnosis of pancreatic cancer, Jeopardy! host Alex Trebek is especially aware of others navigating the disease, which can be devastating to so many sufferers.
The Canadian-born television personality showed his enormous compassion recently towards a champion of the question-and-answer show that lost his battle with the same form of cancer.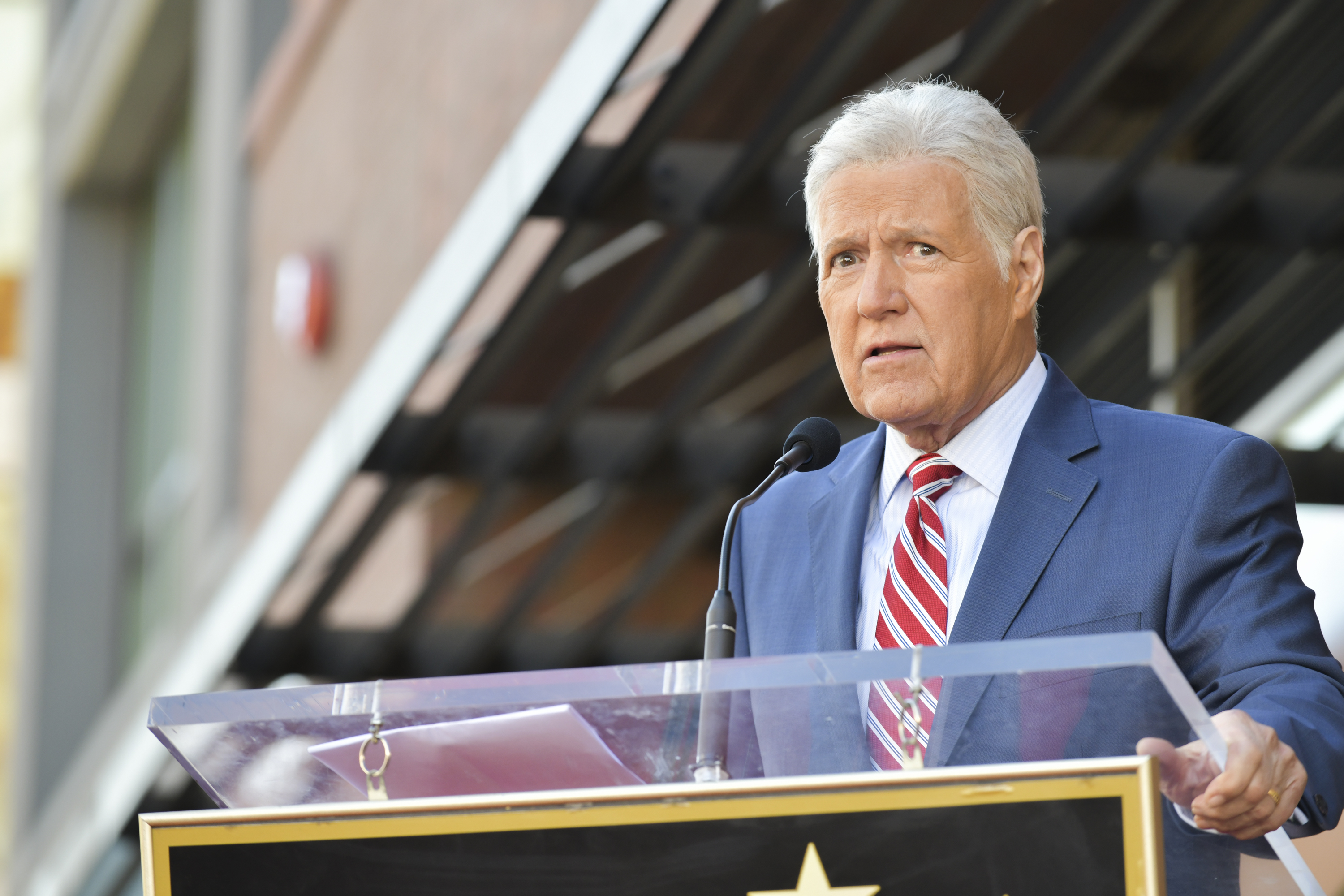 Trebek's sobering announcement to 'Jeopardy!' fans
In March 2019, Trebek announced to the quiz show's fans by way of video the sad news that he had been diagnosed with late-stage pancreatic cancer. As many are aware, a diagnosis at that point in the disease is not reassuring, but the 79-year-old kept his message as upbeat as possible, promising to fight it with all he had.
"I wanted to be the one to pass along this information," Trebek said. "Just like 50,000 other people in the United States each year, this week I was diagnosed with stage 4 pancreatic cancer. Now normally, the prognosis for this is not very encouraging, but I'm going to fight this, and I'm going to keep working."
"I plan to beat the low survival-rate statistics for this disease," he joked, more for the benefit of his fans. "Truth told, I have to! Because under the terms of my contract, I have to host Jeopardy! for three more years!"
His life in light of cancer
Trebek, since his announcement, has taken on a role he would not have dreamed of spearheading until now: pancreatic cancer spokesperson. He has recorded public service announcements (PSAs), encouraged others struggling with the illness, and graciously accepted well wishes from his many, many concerned and loving fans.
"Some people would say, 'That's a bad deal that Alex has got,'" he told Pittsburgh news station WPXI. "But there are a lot of people out there who have been informed that they have cancer, they have heart problems, serious other diseases, they have Parkinson's, whatever, you name it. But they have to deal with it, and that's what I have to [do]."
Trebek was happy to announce in March 2020 that he had reached his one-year survival rate after his diagnosis.
Alex Trebek's beautiful gesture
In November 2019, Trebek opened a Teachers Tournament of Champions episode with an announcement about the death of Larry Martin, winner of 2018's Teachers Tournament, from pancreatic cancer, only eight months after his win.
Trebek and the contestants on the episode appeared wearing purple ribbons.
"I'm sure many of you noticed on yesterday's program, and on today, with our three contestants all wearing purple ribbons. This is one of the symbols in the fight against pancreatic cancer," he said. "They are wearing them as a tribute to Larry Martin."
"Larry was not only a good player but he was really, really popular with our fans here in the studio, with fans nationwide and with all of his fellow competitors," he said. "He will be severely missed."