'Jeopardy!': Alex Trebek's Son Matthew Packed and Donated His Father's Wardrobe —'My Dad Would Be Totally On Board'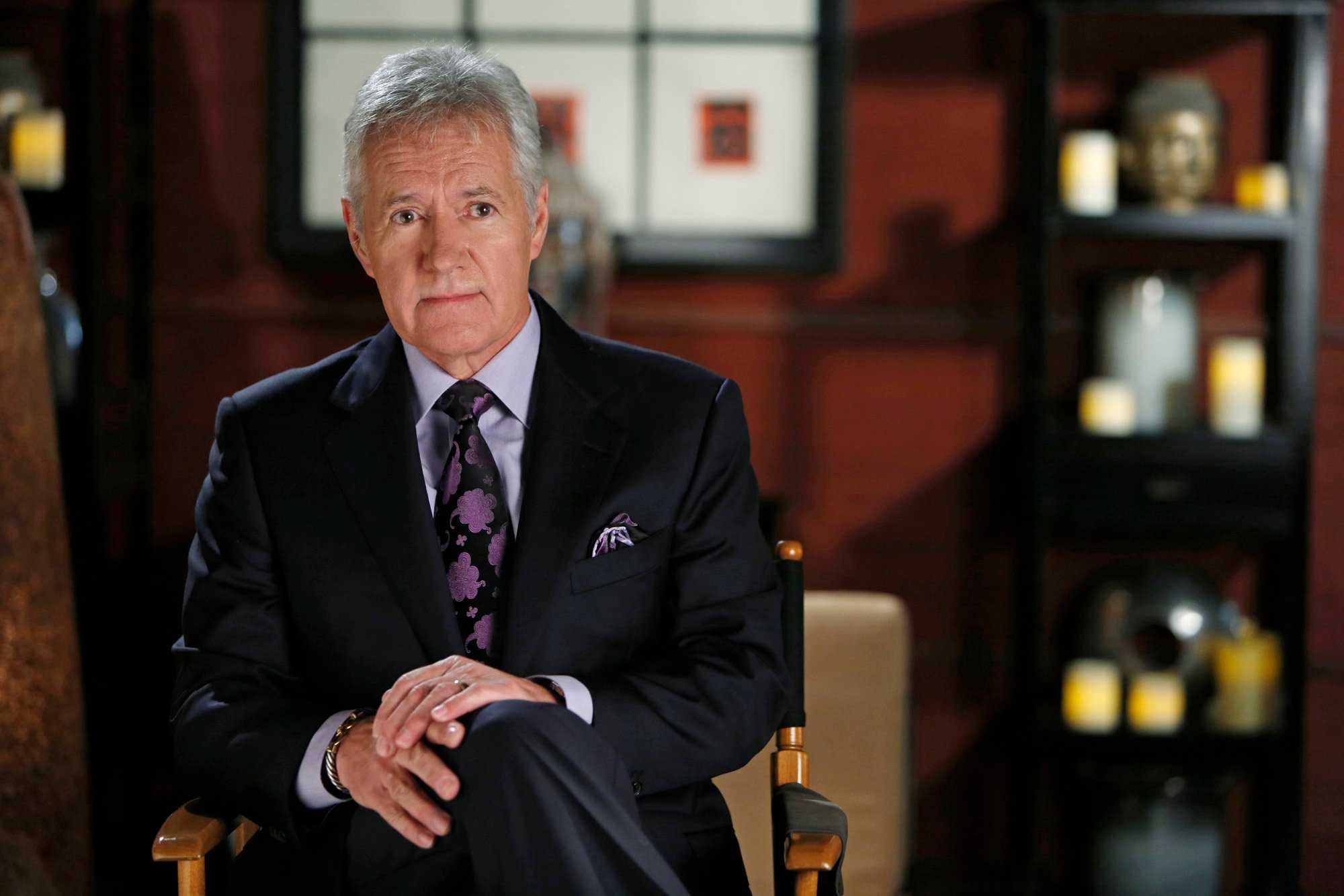 It's been three months since the death of Jeopardy! host Alex Trebek.
The show has gone on without him, for now, with guest host Ken Jennings, aka the Greatest of All Time champ. Jennings has taken on his new duties with confidence, poise, and a heartfelt nod to the sorely missed longtime host.
His nightly "Thank you for watching, and thank you, Alex," at the end of each program emotionally acknowledges Trebek's massive shadow over the studio and game.
While Trebek's absence is felt keenly, a recent generous bequest in the late game show host's name reminds many of his ongoing legacy and spirit of generosity.
Trebek died in 2020
The game show icon died on Nov. 8 at age 80 after living almost two years with advanced cancer of the pancreas. He announced his diagnosis in March 2019.
Trebek modestly stated in his 2020 memoir, The Answer Is… that he insisted on being "introduced as the host rather than the star" of the game show.
Despite being at the helm of the answer-and-question program for nearly four decades, the father of three felt "you could replace me as the host of the show with anybody and it would likely be just as popular. Hell, after thirty-six years with me, it might even be more popular."
Trebek and his wife Jean made a habit of generosity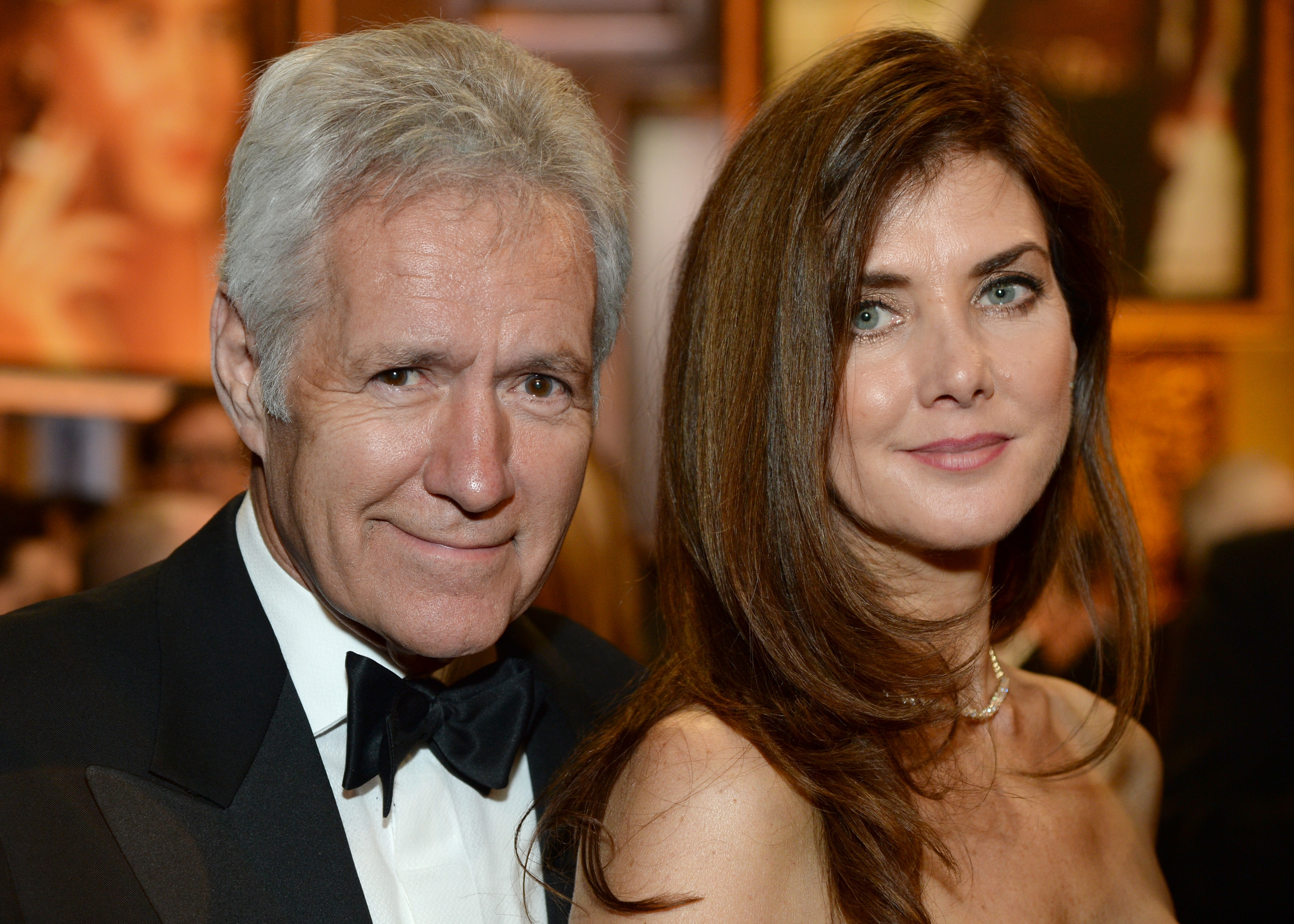 RELATED: 'Jeopardy!': Alex Trebek Wishes He Could've Hosted Another Game Show – 'If I'd Had My Druthers. . .'
Trebek in his 2020 memoir The Answer Is… explained that it was on his accountant's advice that he and his wife Jean decided to start a foundation instead of continuing to donate money to one charity after another.
"So we did. It just changed my philosophy completely. Now instead of giving small amounts to a hundred different charities a year, I'm able to give away larger chunks, and help so many more people than before," he wrote.
In addition to giving to his alma mater, the University of Ottawa, the couple lent their support to the college from which their son Matthew graduated, Fordham University. The National Geographic Society and the Royal Canadian Geographical Society have also benefited from the Trebeks' foundation.
The Trebeks even adopted a village in Zambia. "It has about seventeen hundred residents…They had a lovely banquet for us," he said in his book. "We can make differences in simple ways and significant ways that don't cost much."
The Trebek family's recent generous donation
This week, Alex Trebek's family and his Jeopardy! family announced that items from the late television personality's wardrobe will be donated to The Doe Fund. The organization, the game show's tweet said, "provides paid work, housing, and training to underserved Americans with histories of addiction, homelessness, and incarceration."
Another tweet from the quiz show went into more detail: "The donation includes: 14 suits, 58 dress shirts, 300 neckties, 25 polo shirts, 14 sweaters, 9 sports coats, 9 pairs of dress shoes, 15 belts, 2 parkas, and 3 pairs of dress slacks."
His son Matthew spoke this month to insidewink, an online magazine co-founded by his mother.
"[The Doe Fund's] flagship mission, "Ready Willing and Able" was something I knew my dad would be totally on board with," he said. "My hope is that the confidence someone might feel in wearing one of my dad's suits and ties will help them land a job, and more importantly, will help them realize that they are not alone."