'Jeopardy!': Alex Trebek's Wife Jean Shares 1 of Her Late Husband's 'Final Messages' on the Anniversary of His Death
The late 'Jeopardy!' host Alex Trebek's wife Jean shared a heartfelt post one year after his death. Here's what she, and a few of the quiz show's contestants, had to say.
Legendary Jeopardy! host Alex Trebek's wife Jean shared a special post on Instagram this week to mark the first anniversary of her husband's death on November 8, 2020 from advanced pancreatic cancer.
Here's what she had to say, as well as other remembrances of the legendary game show host from some of its most famous contestants.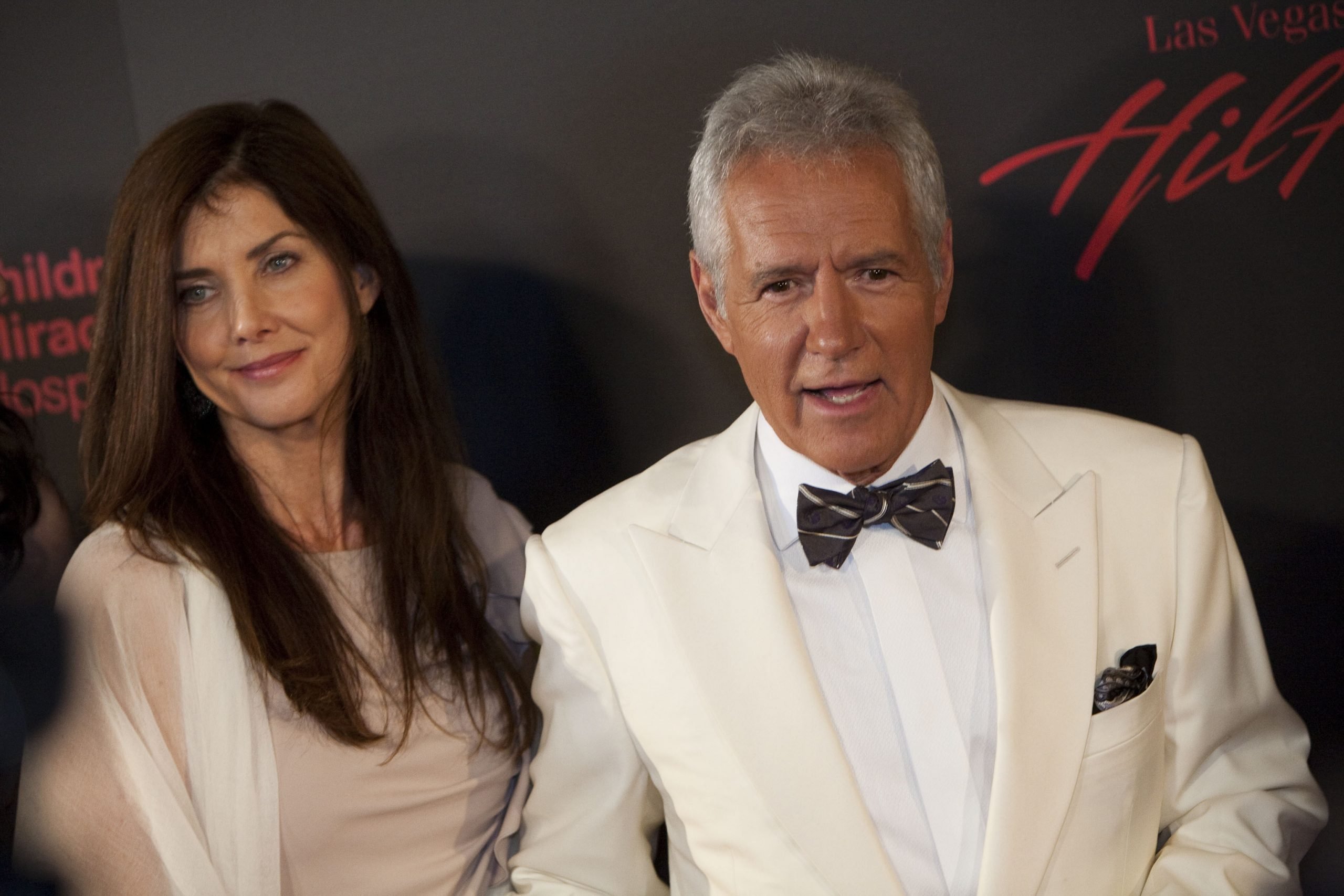 Jean Trebek's heartfelt post for her 'beloved husband'
Trebek's wife Jean posted on Instagram this week, to mark the one-year anniversary of his death from pancreatic cancer.
"My beloved husband passed away one year ago… one of his final messages was that of the importance of having compassion for each other," she wrote. "In honor of Alex's beautiful and powerful life, please take a moment to watch this short video."
In the video titled "The National Compassion Challenge," Trebek is standing at his Jeopardy! lectern. Before he is shown speaking, a message appears on the screen: "On November 8th, the world said goodbye to a legend when Alex Trebek lost his battle with pancreatic cancer. We've been fortunate to collaborate with Alex and his wife Jean to bring The Compassion Project to elementary schools across the U.S. On one of Alex's final days in the Jeopardy! studio, he filmed this message to inspire parents, teachers, and students."
The father of three then appears on-screen with the message, "Hello, I'm Alex Trebek. My wife, Jean, and I were recently made aware of the National Compassion Challenge. And I'd like to take a moment right now to share with you just a little bit about their initiative."
He went on to note that bullying is a "problem in our society, quite often in our schools." Enter The Compassion Challenge, which asks teachers to build "a classroom community by helping elementary students foster empathy and compassion for their classmates. Sounds like a good idea, doesn't it?"
'Jeopardy!'s greatest players also remembered Trebek a year after his death
As well fondly remembering Trebek were some of the show's greatest players: Brad Rutter, James Holzhauer, Ken Jennings, and Buzzy Cohen.
Rutter tweeted this week: "I'm missing Alex Trebek a little extra today, on the one-year anniversary of his passing to #pancreaticcancer. Join me in honoring him with a donation to @PanCAN, who provides free resources and support to patients and their families"
Holzhauer, also in a tweet, posted an older promotional photograph featuring Trebek with actor Loni Anderson. His tweet said simply, "Today marks one year without the legend."
'I miss Alex a lot'
And Greatest of All Time player Ken Jennings in a video on Jeopardy!'s website said, "I miss Alex a lot. I feel like he's kind of in the [Sony Pictures Studios] building somewhere. It's hard not to talk about him in the present tense."
Another Jeopardy! great, Buzzy Cohen, who both wowed as a contestant, winning a Tournament of Champions competition, and served as a guest host for the 2021 TofC, tweeted an endearing photograph of himself with Trebek with the short message, "One year."