'Jeopardy!': Are Alex Trebek and Ken Jennings Friends?
It might be surprising to hear that, while Ken Jennings was dominating quiz show Jeopardy! over the course of 74 games in 2004, the contestant wasn't entirely sure if the show's host, Alex Trebek, was particularly fond of him.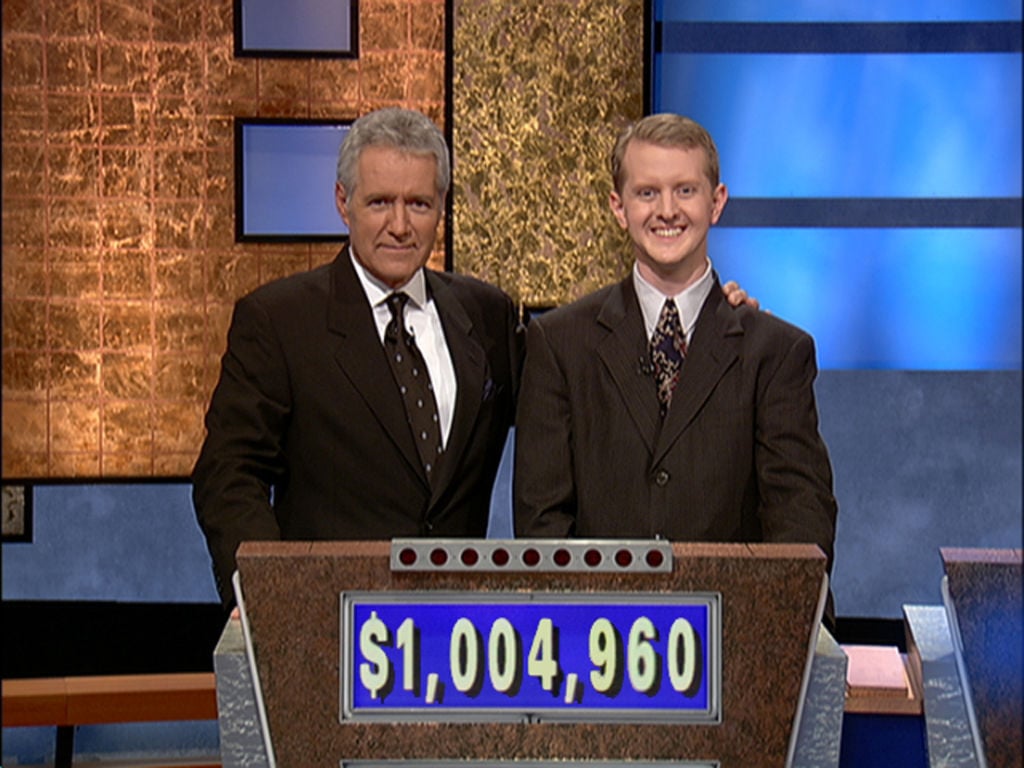 In fact, Jennings was convinced that the 79-year-old game show legend wasn't exactly his biggest fan.
Ken Jennings' big win on 'Jeopardy!'
Now a star of Game Show Network's Master Minds quiz show, Jennings had quite the run on Jeopardy!
The Washington resident talked about his incredible time on the show and the memories he created both for himself and, as he would find out, his fans.
"I think there was something about [my run] where [viewers] found [out] about it by accident, or heard about it from their roommate or grandma, and they felt like they discovered this thing, like finding an unknown band or something."
"To this day I'll hear from so many people who were little kids then and would watch it with their grandpa every night, or their whole dorm would shut down so they could watch Jeopardy! It's really sweet that people have such fond memories."
Alex Trebek's contract expires in 2022
When the Canadian native's contract is up in 2022, it's anyone's guess which direction the show goes in. There have been many scenarios offered up, from the possibility of simply reconstructing the set, and even talk of having no host at all and, instead, having celebrity hosts take the helm of the show.
Trebek has suggested in interviews that his replacement should be a woman and that, regardless of who the replacement is, as far as he's concerned, they need to be quick on their feet with a healthy wit.
The Los Angeles resident told ABC News recently that when it's time for him to retire, he plans on expressing his gratitude to every fan.
"And I will say my goodbyes," he said, "and I will tell people, 'Don't ask me who's going to replace me because I have no say whatsoever. But I'm sure that if you give them the same love and attention and respect that you have shown me, then they will be a success and the show will continue being a success. And until we meet again, God bless you and goodbye.' "
Are Ken Jennings and Alex Trebek friends?
Ken Jennings, in his 2007 book, Brainiac: Adventures in the Curious, Competitive, Compulsive World of Trivia Buffs, described his anxiety during his run on the game show in 2004 and his nagging feelings that Trebek was eager for him to be off the show.
"Despite all the quality time Alex and I have been spending together lately," Jennings wrote regarding his seemingly endless run on the show, "he still seems a little chilly, as if he's rooting against me. . . Does he think I'm bad for the show? Does he dislike sharing the spotlight with a sidekick? . . . I feel like passing a junior-high mash note up to his podium. 'Dear Alex. Do you like me? Check one. Yes/No.' "
Jennings finally got his answer when he lost on the show. By the time of his 75th and last game, viewers were glued to the program, waiting and wondering if this game was "it." He ended up losing to contestant Nancy Zerg to the clue, "Most of this firm's seventy thousand seasonal white-collar employees work only four months a year." (The answer was H&R Block.)
Jennings described in his book the after-filming weirdness of knowing he wasn't coming back and Alex Trebek's comment to him.
" 'Congratulations, Ken,' he says, offering one final handshake. 'We're going to miss you around here.' I can't believe what I'm seeing: the normally sure-voiced Trebek seems to have a frog in his throat and his eyes are even a little moist. What do you know. All those months, the old guy did like me after all. I'm genuinely touched."