'Jeopardy!' Champ James Holzhauer's Childish Secret Weapon to Winning Big on the Game Show
As one of Jeopardy!'s biggest winners, James Holzhauer changed how some contestants approach the show. He played an assertive, unflinching game and made ambitious wagers. Find out the legendary player's secret to success on the classic game show.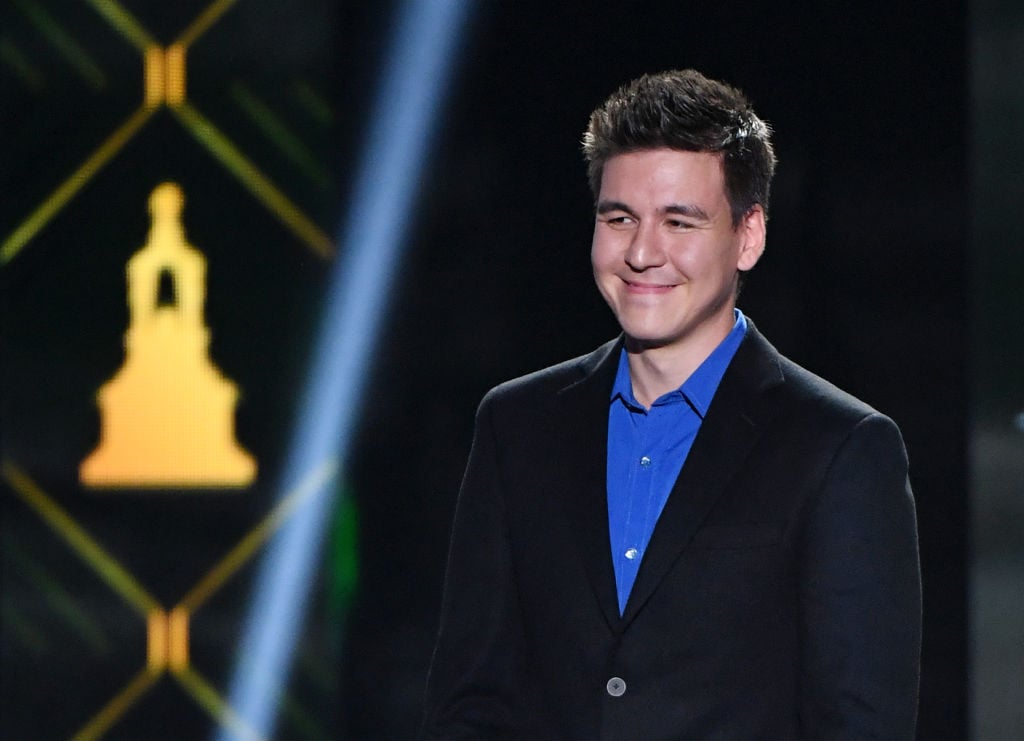 RELATED: 'Jeopardy!' Aired Ken Jennings' First Winning Game From 2004 and The First Answer Made Jaws Drop
James Holzhauer's run on 'Jeopardy!'
In 2019, Holzhauer went on a remarkable 32-game run on Jeopardy! And the Las Vegas resident got Ken Jennings fans a bit nervous that he would break Jennings' Jeopardy! earnings record. Holzhauer was seemingly unstoppable but wound up losing that 33rd game.
RELATED: Ken Jennings' 'Jeopardy!' Winning Streak Went So Long, He Admits He Started Making Up Contestant Interview Topics
Holzhauer, a professional sports gambler, was made for Jeopardy! For a game that's fast-paced and requires players to be calm and nimble-minded, the 35-year-old was right at home. He told The New York Times in 2019 that it's all about attitude.
"You have to be comfortable," he said. "Some of the opponents I've been playing, you can see they are visibly shaken by what's going on onstage. Of course, you're not going to play well if you're up there trembling. And if you make yourself tremble by playing more aggressively than you are comfortable with, that's so much the worse."
Holzhauer came close to winning the G.O.A.T. tournament
In January 2020, the question-and-answer show held its first Greatest of All Time (G.O.A.T.) tournament, featuring its top three contestants: Ken Jennings, Brad Rutter, and Holzhauer.
RELATED: 'Jeopardy!': Ken Jennings Finally Reveals the Secret to His Historic 2004 Win
Many viewers thought Holzhauer would win, mostly for his aggressive style of play and his fearless approach to betting large amounts of money, all while remaining cool and under control. As it turned out, Jennings took home the trophy. And he told The Associated Press in January 2020 that he copied his opponent's style of play.
"I had looked at so much tape of James trying to figure the guy out and the only way to beat James is to become James," Jennings said. "You have to not be intimidated by his shock and awe approach to the game and you're going to have to do it, too: hop around for the Daily Doubles, bet big at every opportunity. It just shows what a dominant player he is."
What Holzhauer calls his 'secret weapon'
As a gambling professional, Holzhauer keeps a lot close to his chest. But he did open up to explain how he wins so big on the game show. It's a surprising tactic — yet for him not so surprising as he seems to be the player who's a few steps ahead of everyone.
His secret weapon for learning lots of facts quickly? Kids' books.
"I have a strategy of reading children's books to gain knowledge," he said in his conversation with The New York Times. "I've found that in an adult reference book, if it's not a subject I'm interested in, I just can't get into it.
"I was thinking, what is the place in the library I can go to to get books tailored to make things interesting for uninterested readers? Boom. The children's section."
He went into a bit more detail on his strategy with Publishers Weekly.
"I particularly enjoyed Zachary Hamby's books on mythology, and the Classics Illustrated series of literary adaptations," Holzhauer said.
He also discussed how he acquired the books.
"I didn't want to draw attention to myself because I was living in Seattle at the time [in 2012] and their libraries actually don't allow adults in the children's section without a kid," he said. "I mostly placed holds on books. When I needed to browse the shelves, I did so quickly and tried not to look like a creeper. No one ever made an issue out of it."