'Jeopardy!' Champion Ken Jennings Created a New Board Game and It's Getting a Lot of Buzz
It's finally happened: Jeopardy! champion Ken Jennings has created a board game we can all play in our homes that may turn us into trivia masters like the game show powerhouse himself.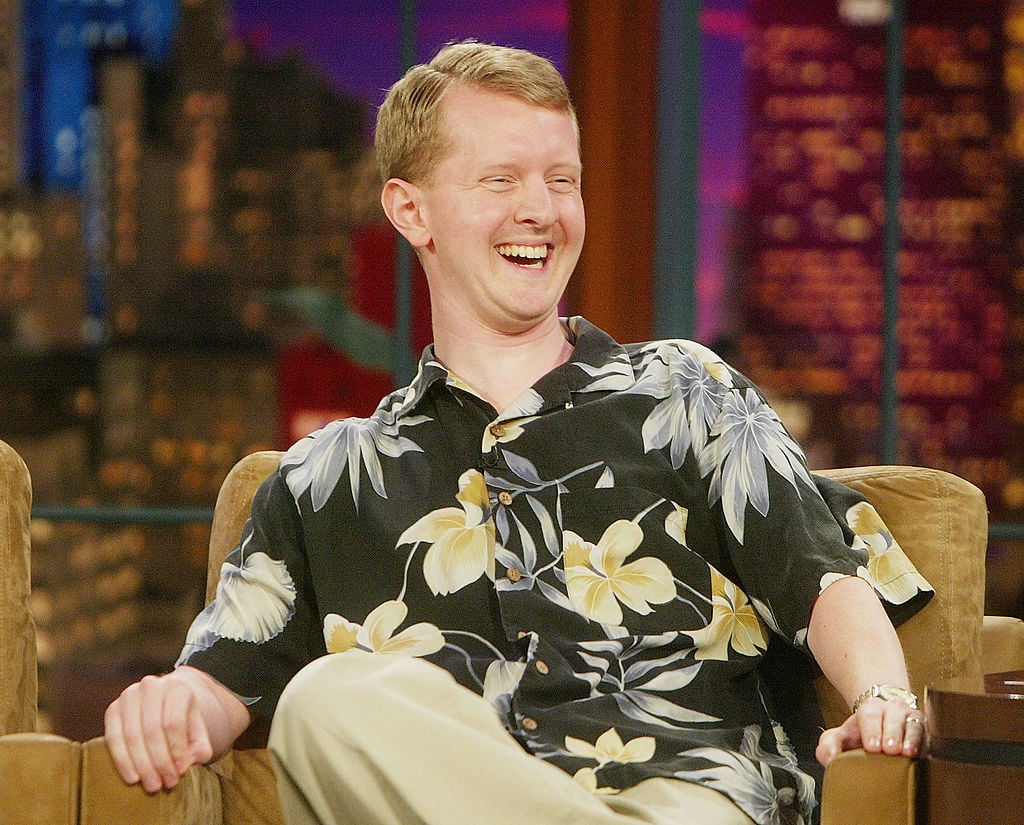 It's called "Half Truth" and it's already getting great reviews.
Jennings' collaboration with math professor Richard Garfield
Jennings didn't create Half Truth on his own. He worked with mathematics professor, Richard Garfield, who also created the fantasy card game Magic: The Gathering, to bring forth a game that combines trivia with betting.
"I've been a big fan of trivia games my whole life, as you can imagine," Jennings explained to The Hollywood Reporter in 2019.
"I was a 10-year-old boy when Trivial Pursuit came out, and that's a very formative age for a know-it-all kid. I knew of Richard's work . . . and he sent me an email once saying that he'd just read Brainiac [Jennings' book on trivia history] and it really got him thinking about how all other trivia games are doing it wrong."
"[He said] 'I think you and I should make a better trivia game.' It was an amazing feeling, like Nick Fury showing up at my door and being like, 'We need you for the Avengers, Ken.' It was very flattering."
'Half Truth' – here's how you play the board game
The father of two explained how the game is played. It seems to be a marriage of Trivial Pursuit with a betting game like poker.
He broke it down in his conversation with The Hollywood Reporter.
"The trivia in the game is a series of categories, like 'Which of these animals has a blue tongue? Which of these movies is longer than three hours? Which of these is actually a Curious George book?' "
The Washington resident explained that it's a fun, fast-paced game that even those who think they would do badly at, will enjoy.
"There's a series of options on the card, and you've got to place your tips, your bets depending on your intuition about the category. It's got a wagering element. But the fun thing about it is it's not one of these trivia games that makes you feel dumb. There are not long pauses while everybody sits and stares at the poor guy trying to remember the capital of Romania. . . It's a trivia game for everybody."
The board game's already a big hit
So far, the game's reviews are positive. Jennings told Publishers Weekly in May 2020 that "I've been able to watch people playing Half Truth virtually during the pandemic. And they're excited about it, because they can't go anywhere. This is the biggest thing that happened to them that day! So it's really gratifying to see people so excited about something and figuring out new ways to make it work even in a less social world."
Twitter comments have come in, saying "This was a lot of fun!" and "Sometimes you forget you ordered a board game and it arrives at the PERFECT time."
Another new fan says of the game, "Yes the family is doing 2 weeks of self isolation, but to the good, @KenJennings and Richard Garfields #Halftruth showed up in mail today. Wife won first game but there will be more!"
Read more: 'Jeopardy!' Aired Ken Jennings' First Winning Game From 2004 and The First Answer Made Jaws Drop