'Jeopardy!' Nears End of Guest Host Schedule With CNBC's David Faber
As the guest-host parade on Jeopardy! approaches its end, the second to last temporary host, CNBC financial journalist David Faber will fill in on the program from Aug. 2 to Aug. 6. Following what has been months of one celebrity guest host after another, Faber revealed prior to his first aired game what was most on his mind in the quiz show's studios.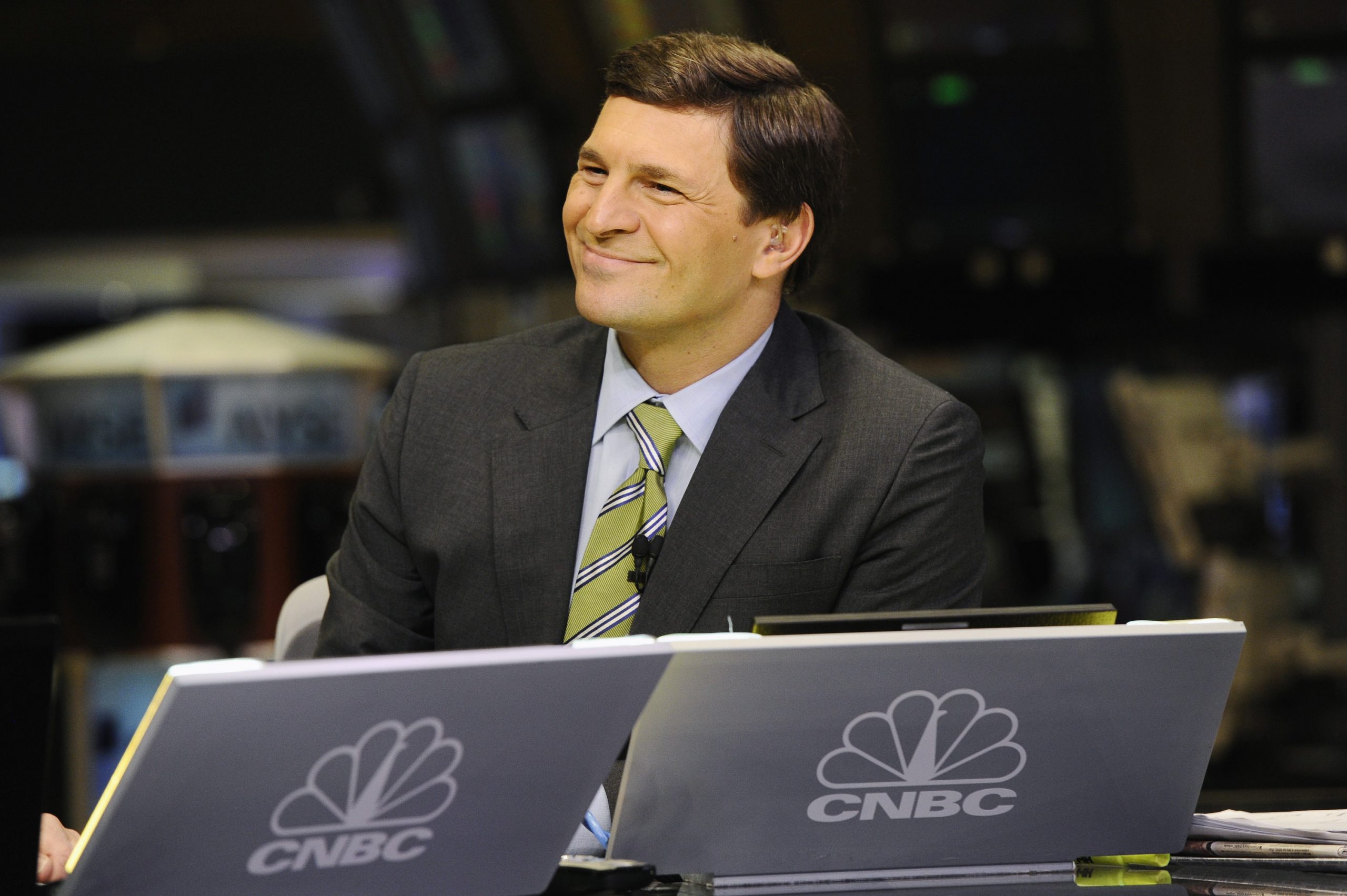 'Jeopardy!'s long list of temporary hosts
Jeopardy! announced its schedule of fill-in hosts on its website in early 2021. At that time, it seemed as though it would take the full year for the show to work its way through all of those names.
Viewers have seen – and have had wildly varying opinions on – a roster including consulting producer and greatest of all time player Ken Jennings, the show's executive producer Mike Richards, journalist Katie Couric, daytime show host and cardiothoracic surgeon Dr. Mehmet Oz, Green Bay Packers quarterback Aaron Rodgers, CNN's Anderson Cooper, 60 Minutes correspondent Bill Whitaker, another of the show's champs Buzzy Cohen, actor and neuroscientist Mayim Bialik, Today co-host Savannah Guthrie, CNN's chief medical correspondent Dr. Sanjay Gupta, GMA anchors George Stephanopoulos and Robin Roberts, actor and television personality LeVar Burton, Faber, and Fox sportscaster Joe Buck.
Faber said he went into the hosting stint focused on 1 thing
For the CNBC anchor, his five guest-hosted Jeopardy! games were all about one thing only: the contestants, as he told the show.
"I wanted to be really good," Faber said. "I mean, that was the main thing. I wanted to establish a rhythm; I wanted to be good for the contestants. I guess that was the thing that was foremost in my mind. Because I feel that they show up here, this is an awfully important day for them. And I didn't want to disappoint them, so I guess that in many ways was my paramount concern."
Faber, who competed on Celebrity Jeopardy! in 2012, also expressed what many a guest host before him has said: that the classic answer-and-question quiz show is so much more difficult to host than it seems. And that Trebek masterfully made it seem so seamless.
"It's challenging," he admitted. "I didn't realize quite how challenging. I watched an awful lot of Alex Trebek…it's not easy, but that's fun, right?"
The naming of 'Jeopardy!'s new host should be imminent
With Joe Buck closing out this first season following Trebek's death, it's expected that new episodes of Jeopardy! with its permanent host installed should already be taping, and soon for the upcoming season.
Forbes spoke with Robert Thompson of Syracuse University's Bleier Center for Television and Popular Culture, who feels that the person chosen to replace Trebek will have to contend for a while with some unhappy viewers.
"I remember when I resented Trebek for taking over from Art Fleming, my Jeopardy! guy," Thompson said. "He's who I grew up with, and it took me a while to get used to Trebek. I also thought how they could ever do The Price Is Right without Bob Barker. Drew Carey came in and didn't miss a beat. It was like he would have been there forever."