'Jeopardy!': Did LeVar Burton Take a Jab at Mike Richards on Twitter?
If you weren't paying attention, you might have missed actor and one-time Jeopardy! guest host LeVar Burton's recent tweet. His post was seen just around the time the unexpected news broke that new Jeopardy! host Mike Richards had decided to step down.
Was the tweet an interestingly timed coincidence? We'll leave that to your judgment.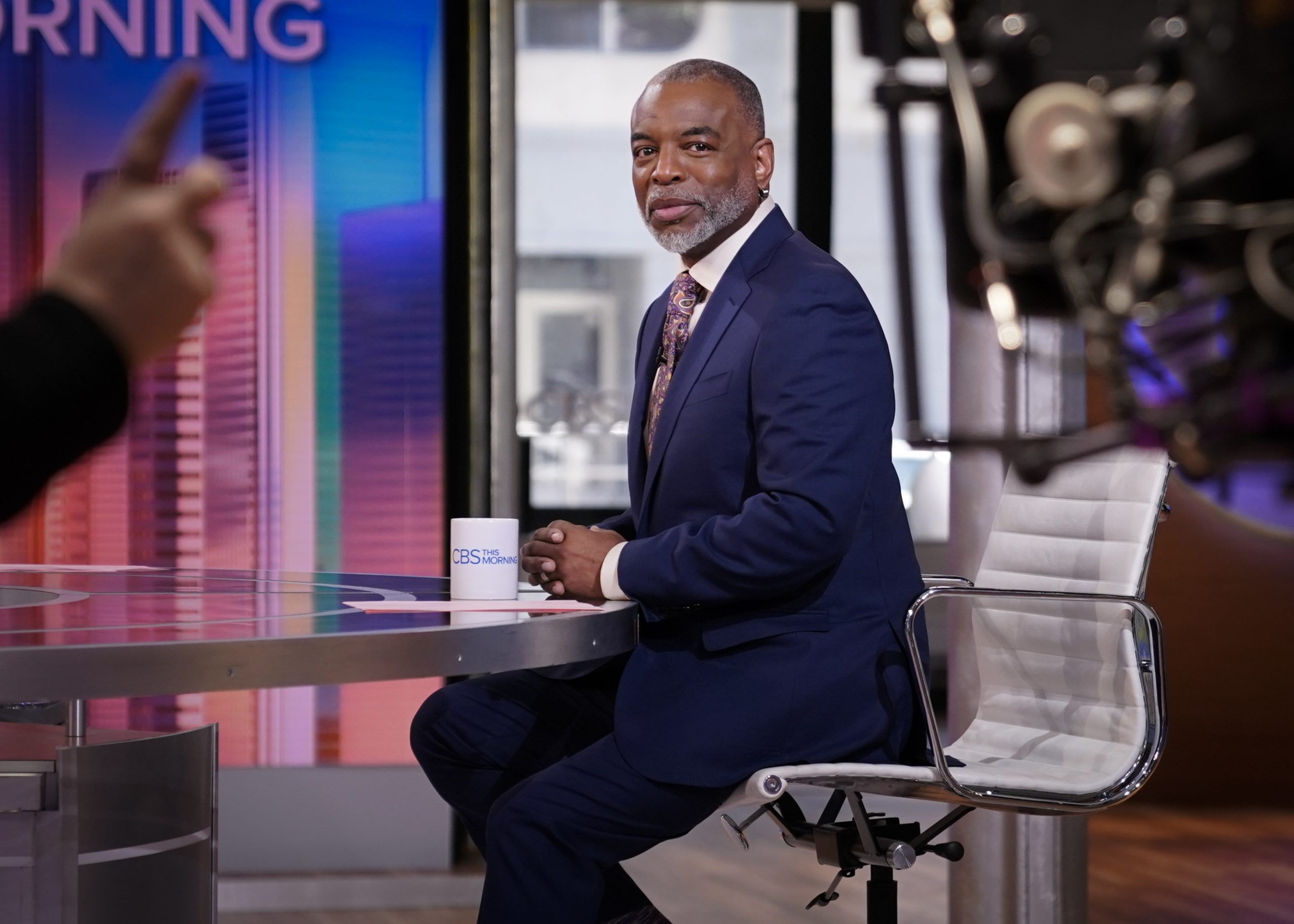 Burton had been heavily promoting himself for the host job on 'Jeopardy!'
As the quiz show began announcing the guest host schedule, Burton's fans organized a Change.org petition to have him become the show's next permanent host. To date, it's amassed over 250,000 signatures. At the very least, the petition caught executive producer Richards' attention and Burton was added to the guest host rotation.
Prior to his five games being aired, Burton went heavy on the interview circuit telling The New York Times, USA Today, and other outlets that hosting Jeopardy! just felt right to him. It seemed the next logical move to the man that generations of kids credit for teaching them to love the written word through his PBS program Reading Rainbow.
When the time came for Burton's games to air, Jeopardy! was up against the Tokyo Olympics. On top of that, Burton himself admitted he was pretty nervous, especially for the first game's taping. Each guest host (and Trebek in fact) taped five games in one day, so Burton had to get his act together quickly.
"This was a real challenge," Burton told the Associated Press. "First of all, because Jeopardy! is singular in the culture and what it means to people as a part of their daily lives. And the fact that there are only two hosts who have ever stood in that spot…I had, like all of the hosts, one day of rehearsal, and the following day I shot five episodes of Jeopardy! I came backstage after taping the first episode and I said to [his wife] Stephanie, 'Well, how did I do?' She said, 'ehhh.' Now, this is a woman who loves me enough to tell me the truth. She said it wasn't me."
Richards' fall from the lectern — and — Burton's reaction
Eventually, the news had leaked in early August that Richards was in talks to become the show's permanent host. He received the official "coronation" on Aug. 11, in an announcement by Sony Television that named actor Mayim Bialik his co-host. Nine days later, thanks to reminders of Richards having been sued in 2012 by former Price Is Right personnel for pregnancy discrimination and, worse, actual audio of him during his The Randumb Show podcast in 2013 and 2014 using slurs and making offensive comments about women, the new host was out.
And so, when the news of Richards' resignation began to spread, Burton's tweet popped up: "Happy Friday, y'all!" Impressive in its restraint, the little post said so much. Maybe the former Star Trek actor has something to be happy about?
Does Burton still have a shot?
If Burton's supporters' reactions on social media are any indication, the answer to whether he might authentically have the opportunity to become Jeopardy!'s host is yes. More guest hosts will be lined up so that taping of the show can continue and those names will be announced soon, perhaps with Burton among them.
"Can we get LeVar Burton like we asked?," said one viewer on CNN's Instagram post announcing Richards' leaving the job. Another wrote, "Jeopardy really screwed this one up. They had a chance to choose LeVar Burton a black host that was awesome & instead let a bigoted white man appoint himself the job."
On Variety's social media post, one fan said what many others expressed: "It shouldn't have been him in the first place! #teamlevarburton." Another wrote, "What a sh– show. Levar or Aaron all the way!!!"
RELATED: 'Jeopardy!' Guest Host LeVar Burton Almost Became a Catholic Priest