'Jeopardy!' EP Reveals How Alex Trebek Spent His Final Day at Home
The world is mourning the loss of television icon Alex Trebek. The beloved Jeopardy! host died on Nov. 8 after battling pancreatic cancer. He was 80 years old.
Jeopardy! announced the news of Trebek's death around 12:30 p.m. EST on Nov. 8, saying he died peacefully that morning surrounded by family and friends. And now, one of Jeopardy!'s executive producers has shared how Trebek spent his final day.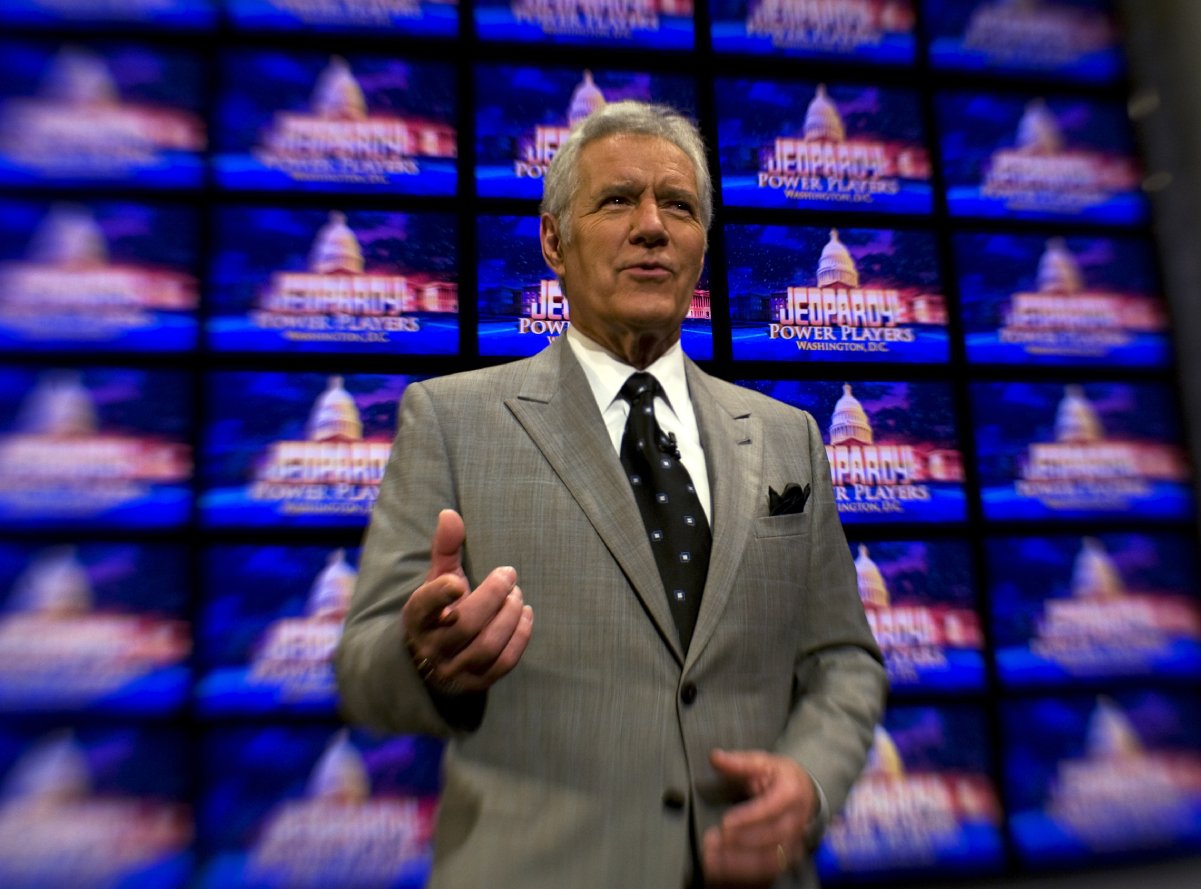 Alex Trebek died on Nov. 8 after battling pancreatic cancer
The Canadian-born host was diagnosed with stage 4 pancreatic cancer in March 2019, and he remained open with the public about his experiences with the illness throughout his treatments. In March 2020, he gave a positive one-year update, saying he was happy to be part of the 18% of stage 4 pancreatic cancer patients who make it to the one-year treatment mark.
He was well enough to return to filming Jeopardy! when it was safely able to resume production during the coronavirus (COVID-19) pandemic, and according to a statement on Jeopardy.com, Trebek's final day on set was Oct. 29. The show will continue to air new episodes as scheduled, with Trebek's last episode airing on Dec. 25. The statement on Jeopardy!'s website says:
Jeopardy! is saddened to share that Alex Trebek passed away peacefully at home early this morning, surrounded by family and friends. He was 80 years old.

Alex was diagnosed with pancreatic cancer in March 2019, and he continued to host Jeopardy! for the next 18 months. Throughout that time, Alex was open and public about his battle with cancer. Jeopardy! episodes hosted by Alex will air through December 25, 2020 (his last day in the studio was October 29). The show is not announcing plans for a new host at this time.
Jeopardy! fans will be comforted to know that Trebek had a very peaceful final day.
'Jeopardy!' executive producer Mike Richards says Alex Trebek's final day was peaceful
In an interview with the Today Show on Monday, Nov. 9, Jeopardy! executive producer Mike Richards said one of Trebek's last wishes was able to come true.
"He had a swing in his backyard that he loved," Richards shared. "He actually rebuilt it earlier this year. He was very handy. I don't know if a lot of people know that."
Richards then revealed that he wanted to spend his final moments sitting peacefully on that swing with his wife, Jean Currivan Trebek, by his side.
"Even in his book, he described that he wanted his final day to be sitting on his swing next to his wife, Jean, and kind of watching the horizon and he got to do that," Richards said.
Not only did he get to spend some of his final moments on the swing with his partner of 30 years, but he also reportedly wasn't in pain when he passed.
"He was coherent," Richards shared. "He wasn't in pain. And the fact that he had a nice final day, it makes all of us in the Jeopardy! family feel much better."
Trebek is survived by his wife, Jean, their two children, Matthew Trebek and Emily Trebek, and Nicky Trebek, his adopted daughter from his previous marriage.