Why 'Jeopardy' Fans Want Mayim Bialik Fired
Jeopardy! has been a staple in American households for decades. The legendary TV show has been running since 1964. Alex Trebek, the longtime host of the show since its daily syndicated version began in 1984, sadly died in 2020. Since his death, Jeopardy! has had several guest hosts to keep the game going until a new permanent host was found. There has been major drama in recent weeks. This includes the controversial decision to bring Mayim Bialik as the primetime specials and spinoffs host. Learn more about this controversy below. 
Bialik hired for 'Jeopardy!'
In August 2021, the network announced the executive producer of Jeopardy!, Mike Richards, would serve as the permanent host of the show. However, racist and sexist comments from a former podcast resurfaced. Richards stepped down as host. He was later fired as a producer. It was also announced that Mayim Bialik was hired to host Jeopardy! primetime specials and any spinoff series in the future.
Some fans were excited to hear the news of Bialik's hiring. She's built up a long resume in both show business and academia. Bialik first rose to prominence for her role in Beaches as a teen, and she later starred in Blossom in the early 1990s. Before securing a role in The Big Bang Theory as neuroscientist Amy Farrah Fowler, Bialik became an actual neuroscientist, graduating with a Ph.D. from UCLA in 2007, according to Biography.
After the announcement of Richards stepping down as a permanent host, Bialik took on the role as a stand-in guest host once again for 15 episodes. Earlier in 2021, she hosted a few episodes of the show. Several other notable celebrities did the same while the search was on to find a new syndicated host. Other celebrity guest hosts included Anderson Cooper, Aaron Rodgers, Katie Couric, and LeVar Burton.
Bialik is often labeled as an "anti-vaxxer"
It doesn't appear as though the drama surrounding new Jeopardy! hosts will end anytime soon. Fans are now expressing concerns and distaste for Bialik in the host role. She published a parenting book in 2012 that revealed she did not have her two sons on the "typical" vaccine schedule, according to The Washington Post. This has given Bialik the label of an "anti-vaxxer" for several years now.
In a YouTube video she posted in October 2020, Bialik clarified. "I have never once said that vaccines are not valuable, not useful, or not necessary — because they are," she said. She added that her two children are vaccinated, but they were later than other children due to concerns about allergens within the vaccines. Bialik went on to state that she was planning to get the coronavirus (COVID-19) and flu vaccines that year, as were her kids.
Bialik's other controversies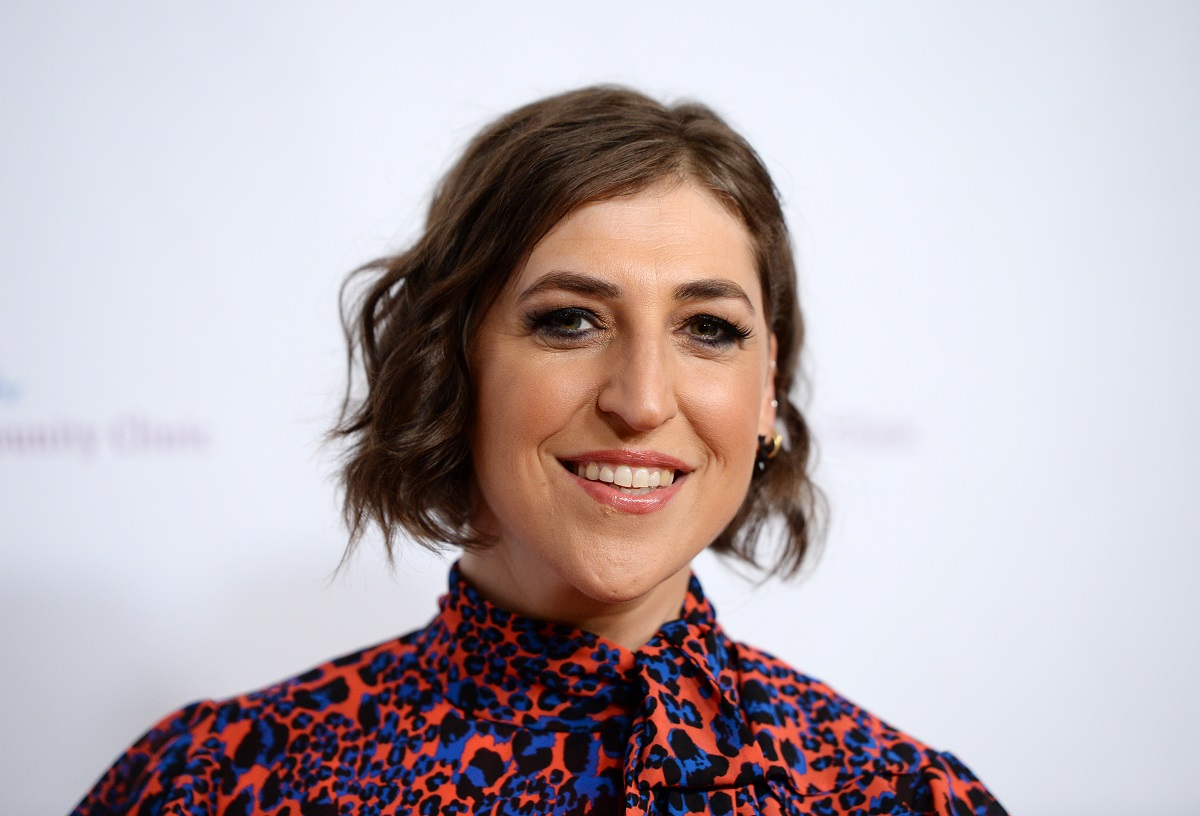 Some fans also have concerns about her role in promoting a controversial "brain boosting" supplement, called Neuriva. In the commercials, Bialik states, "Neuriva is backed by real science and vetted by a real neuroscientist: Me! I really am. Ask your phone." She then said, "Don't trust your brain to any old supplement – trust the one backed by America's favorite neuroscientist. Again, that's me!" 
Her involvement in the sales of this supplement has made many questions about how she uses her credentials. And some feel that she should be fired from her role on Jeopardy! for this and an article she wrote about the #MeToo movement and Harvey Weinstein back in 2017. In her op-ed, she discussed her own practices of dressing modestly and not flirting with men, which resulted in backlash and accusations of victim-blaming. Bialik later apologized and took to Facebook Live to clarify her opinions on the matter, according to Rolling Stone. 
When Mayim Bialik was first brought onto Jeopardy! as a guest host, many appreciated her wit and humor, but only time will tell if she will continue with the role after these controversies have resurfaced in recent weeks.