'Jeopardy!': Former Champ Buzzy Cohen Is Back and Many Fans Want Him as the Quiz Show's Permanent Host
In case you missed former Jeopardy! champion Buzzy Cohen's two-week appearance at Alex Trebek's old lectern in May, starting tonight is your chance to see the engaging and charismatic former player in action.
The game show is re-airing Cohen's hosted games and it may very likely add fuel to the popular champion's fan base clamoring for him to be named Jeopardy!'s new host.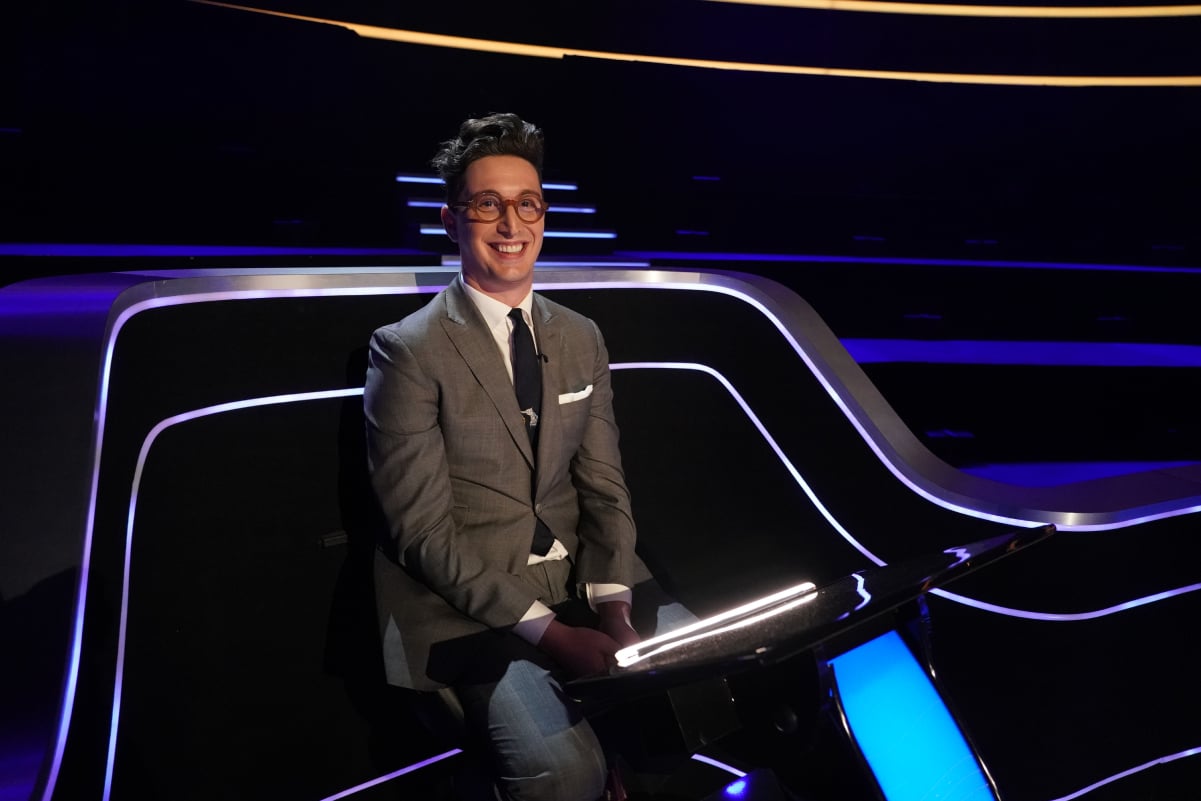 Cohen hosted the show's recent Tournament of Champions
Back in May, the former player served as guest host on the final Tournament of Champions games of the Trebek era. Cohen explained to the game show his strategy in preparing for his dream gig.
"I prepared very intensely," he said. "Like a lot of people, I hadn't really been doing that much activity during the COVID-19 pandemic. So I started working out to get my stamina up. I know how long these tape days are and how focused and attentive the host really needs to be. You're reading clues, you're directing traffic, you're refereeing, you're giving color commentary. So you've gotta be really focused and have your stamina up."
He made it clear that his answer, should be asked to become the new face of Jeopardy!, would be a no-brainer: "I'd love to be the host of this show that I've loved since I was, like, 9 years old and is such a part of who I am."
Watch Cohen again if you missed him the 1st time
If eagerness and enthusiasm alone could propel a host candidate into the top spot, Cohen would effortlessly succeed Trebek. The former nine-game Jeopardy! champ's guest-hosting duties will be re-aired starting tonight, as he happily tweeted recently: "One week until I return to your screens for the #Jeopardy ToC replay! Great games and great champions. Relive one of my life highlights with me!"
And closer to the actual airing, Cohen posted another tweet as a reminder: "Tune in starting tonight for the rerun of a fabulous #TournamentOfChampions – I am a little biased…"
Fans make their voices heard for Cohen as host
It's not clear if it's Cohen's attention-grabbing glasses or his animated personality that has made many Jeopardy! fans use the hashtag #hireBuzzy.
Former six-game champ Alex Jacobs tweeted: "I think Buzzy Cohen (@buzztronics) would be a great choice for permanent #Jeopardy host. RT if you agree and let's let em know! @Jeopardy#HireBuzzy"
On the show's Instagram post promoting the Tournament of Champions re-airing, there was no shortage of fans making their opinions clear on who should be the show's new host.
"Make Buzzy Cohen the permanent host!," wrote one fan.
Another viewer posted: "I'll be watching for more Buzzy!"
Yet another fan's comment reflected the election-like feel the search for Jeopardy!'s new host has taken on: "They should make Buzzy Cohen or Ken Jennings as the permanent host of Jeopardy."
Jeopardy! re-airs the Tournament of Champions with Buzzy Cohen as host starting tonight on ABC.