'Jeopardy!': 'GMA's Robin Roberts Hopes to Bring 'A Little Bit of Alex' to Her Guest Hosting Moment
Most of the guest hosts so far on Jeopardy! following the 2020 death of Alex Trebek have served on the show for two weeks at a time. The show's current guest hosts, however, are sharing the load with one week each: It's the Good Morning America team of George Stephanopoulos and Robin Roberts.
Stephanopoulos, who just finished his week, is now passing the baton on to his coanchor Roberts for this coming week. And the television personality is hoping to impart even a tad of Trebek's charisma while she serves on the program.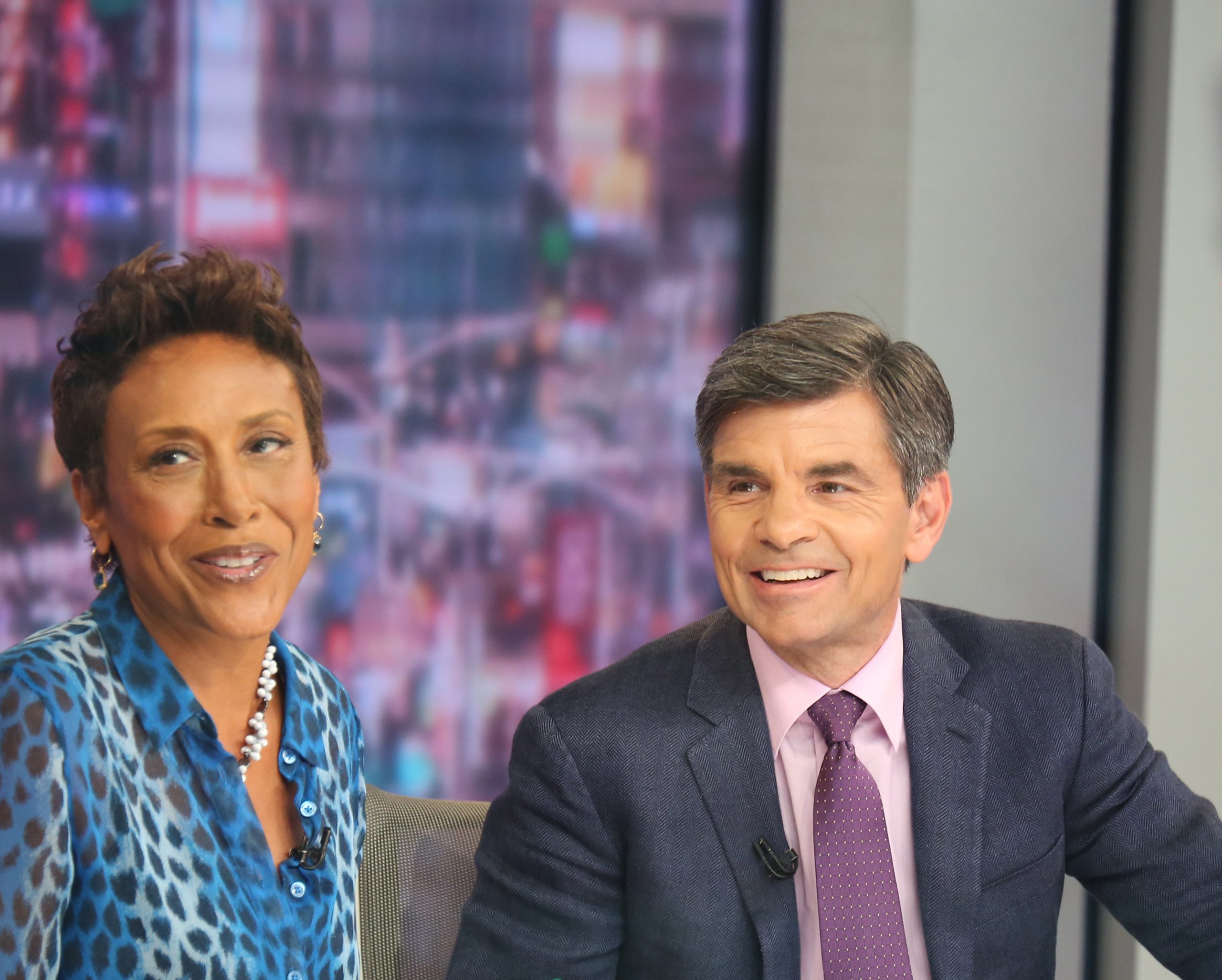 Stephanopoulos' stint on the show donated a substantial amount to his charity of choice
The GMA cohost's first, and only, week as guest host of Jeopardy! was just completed. The program announced that it would be donating over $100,000 to his chosen charity, No Kid Hungry.
Jeopardy!'s Instagram post celebrated the donation saying, "$147,396 donated to @nokidhungry, thanks to @gstephanopoulos's appearance as guest host!"
The political commentator said of the nonprofit: "It's run by my friends Billy and Debbie Shore, they've been running it for 20 years. And they have a very simple goal: we want to make sure that every kid in America doesn't go to bed hungry and doesn't wake up hungry. It's a goal that can be met."
What Roberts said she hopes to bring to 'Jeopardy!'
The journalist, who has participated in Celebrity Jeopardy! in the past, said she just hopes she can bring even a small bit of Alex Trebek's personality to her guest-hosting week.
"I'm sorry," she began. "I just want to bring a little bit of Alex. Just a little bit. Can't be him. No one can be him, but just want to bring a little of the spirit that he brought each and every time he was here in the studio, that's all."
Recalling the final conversation she had with Trebek who had been dealing with pancreatic cancer for well over a year, Roberts said, "What really touched me is one of the last times I spoke with him in the studio at Good Morning America, and he came in, and he was cutting jokes. He was making us all feel at ease. And I'll never forget that. Because everybody was like on pins and needles. And it was Alex Trebek, making us feel so at ease."
Roberts said her parents were cheering her on from 'their heavenly balcony'
On Instagram, the show heralded Roberts' arrival writing, "@goodmorningamerica's @robinrobertsgma is guest hosting this week! As part of her appearance, Jeopardy! will donate to her chosen charity, @bethematch."
Be the Match is an organization that helps those seeking bone marrow donors. "It's a bone marrow registry," Roberts said. "A stem cell transplant saved my life in 2012. [I'm] grateful that my sister was the donor. I have been working with [Be the Match] since 2012 and to know that you can save a life, just a little swab, and you can become a donor."
Roberts knows she's stepping into what is, in the game show sphere, hallowed ground and is taking her responsibility seriously.
"Being a host, being behind that podium, knowing all the people, all the guest hosts that have been there, but more importantly, knowing the man that was behind the podium all those years and to stand there is something I will not forget, ever," Roberts told the program.
Of her helming of the show, she imagined her deceased parents' delight: "My mother and father are cheering me on from their heavenly balcony!"
RELATED: There's Actually a 'Jeopardy!' Buzzer Guy Who Manually Controls the Show's Signaling Devices