'Jeopardy!': 'GMA's George Stephanopoulos Is Next up at the Quiz Show's Lectern
Now that Dr. Sanjay Gupta's two-week guest-hosting stint is done on Jeopardy!, it's time for the show's next temporary host, Good Morning America co-anchor George Stephanopoulos to take the helm.
The program's guest-host experiment has been a success since the death of its host Alex Trebek in 2020. With a new host every 2 weeks, Jeopardy!'s lectern has seen guest hosts such as Ken Jennings, Dr. Mehmet Oz, and Today host Savannah Guthrie reading the clues. Now, Stephanopoulos is making his debut.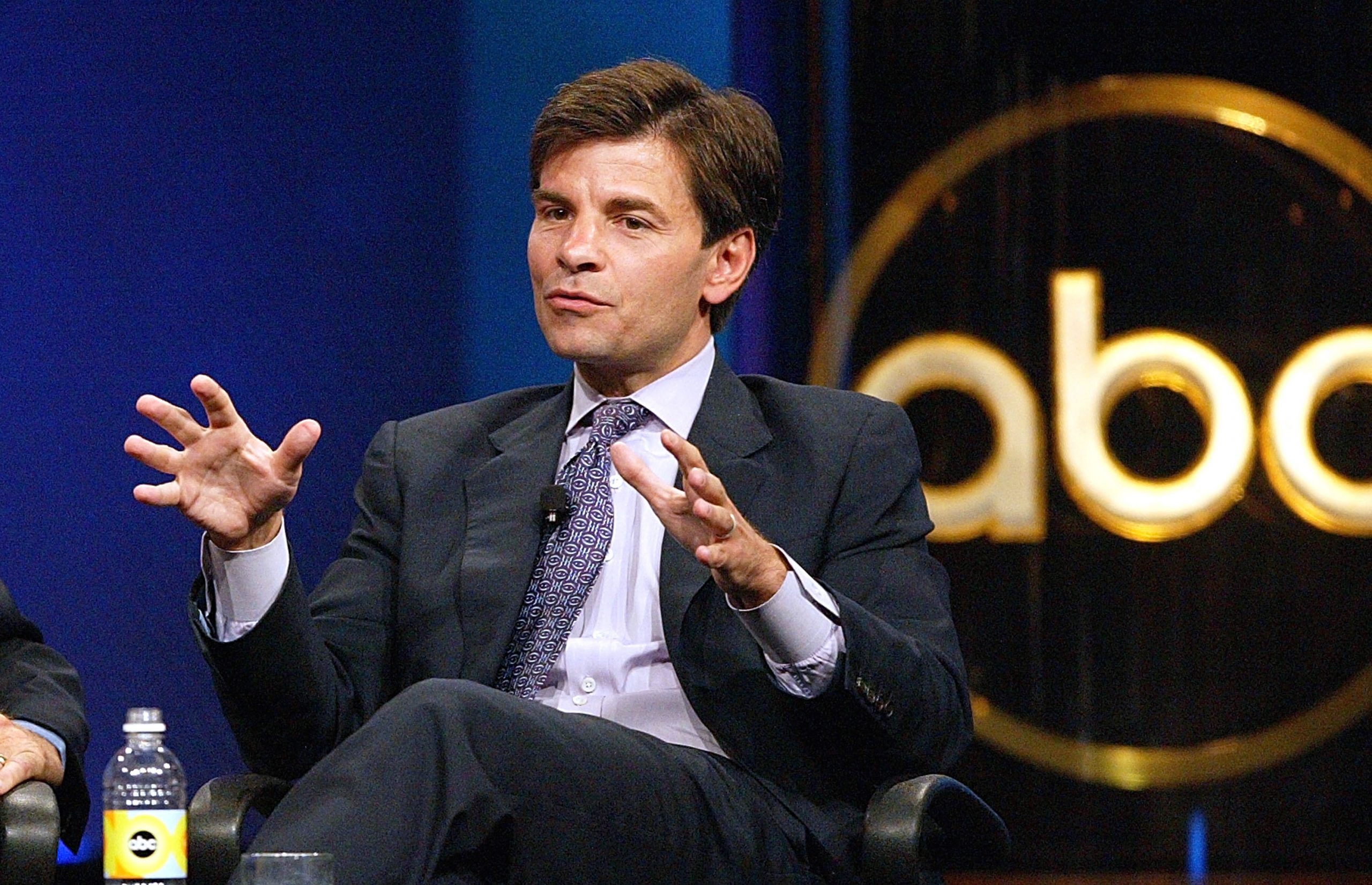 Stephanopoulos hasn't been shy about wanting to host 'Jeopardy!'
In a conversation with radio personality Howard Stern, Stephanopoulos was told by the SiriusXM host, as reported by The Hollywood Reporter, that he had "the intellectual capacity" to be Jeopardy!s next permanent host.
"I think it would be a lot of fun," Stephanopoulos replied. "But I like what I'm doing too. I am not going to be Shermanesque about it. It's a great show. It's very flattering. Big shoes to fill."
And in 2020, Radar Online reported that the journalist had his sights set on the game show: "For George, it's really a dream job," a source told the outlet. "The show is fun but brainy, and so beloved by its viewers. He thinks he could transition to it without a hitch. Those mornings getting up before daylight have really worn on him. So if the caveat to hosting Jeopardy! means leaving GMA, he would agree to that."
The morning show host is up to bat at 'Jeopardy!'
Stephanopoulos will be hosting the classic answer-and-question quiz show starting on July 12 for two weeks of games.
"This is really such an honor," he told the program. "To have the chance to come and guest host for a week. To meet all the crew, to meet the contestants."
The television personality stated what so many of the guest hosts before him have said: Jeopardy! is part of their childhood. Watching the show with their parents or families became a cherished moment and for Stephanopoulos, it was no different.
"You know, like everyone else, I grew up with Jeopardy!," he said. "I love playing, I love playing with my family, I love competing with myself, watching every night. I actually never imagined that I would one day be on the stage as a guest host. It was a thrill enough for me, the time I was a category or a response on Jeopardy! But the chance to be a guest host was just, it was really, really fun."
What unnerved Stephanopoulos the most
As host of a live morning show, Stephanopoulos said, "you make mistakes, you're going to make mistakes. But here on Jeopardy!, no margin for error. You have to be perfect, that's what the viewers expect. That's what they deserve."
The This Week with George Stephanopoulos' host chose as his charity on Jeopardy! the No Kid Hungry/Share Our Strength organization. "It's run by my friends Billy and Debbie Shore, they've been running it for 20 years. And they have a very simple goal: we want to make sure that every kid in America doesn't go to bed hungry and doesn't wake up hungry. It's a goal that can be met."
RELATED: 'Jeopardy!': LeVar Burton Says 'It Will Hurt' If He Doesn't Become the Quiz Show's New Host