'Jeopardy!' Guest Host LeVar Burton Almost Became a Catholic Priest
From LeVar Burton's first major part as Kunta Kinte in 1977 on the television miniseries Roots to his role as Geordi La Forge on Star Trek, the actor has enjoyed a storied career. And now he's ready for his turn up at bat on Jeopardy!
He nearly abandoned his dreams of acting and entertainment at one time to pursue a holier calling: that of Catholic priest, as he explained recently to The New York Times.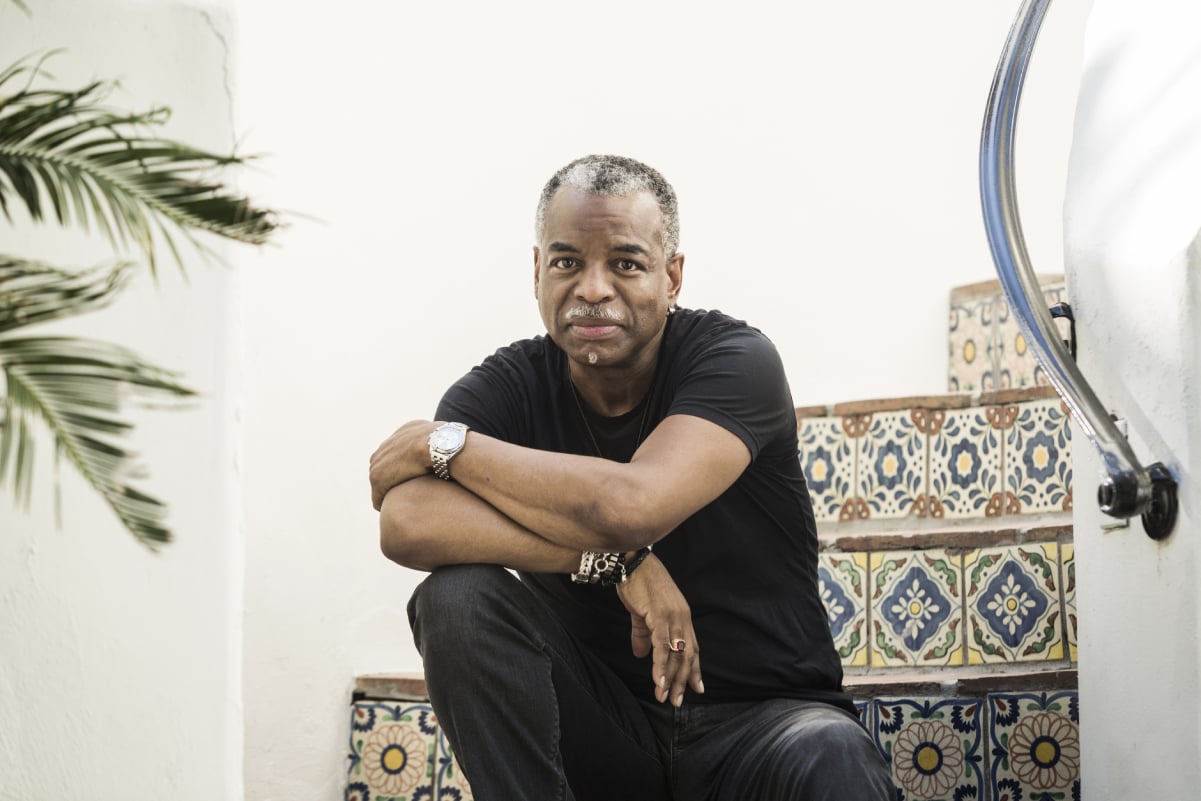 Burton is guest hosting on 'Jeopardy!'
A fan of the quiz show's since childhood, Burton competed on Celebrity Jeopardy! in 1995 and won. He spoke highly of the late Alex Trebek telling USA Today's podcast of the beloved television personality: "He was unbelievably smooth. You sense that on TV. In person, it's even more apparent just how comfortable he was. And relaxed. And very, very, very, very smooth. Just effortless. And I know how much work it takes to make it look that easy."
Burton's excitement in temporarily fronting the classic answer-and-question show is obvious as he describes the part the show has played in his life from a young age.
"I've watched it almost every night my entire life, or since (I was) in the fifth grade," he said. "Like everybody else in America, I just think the world of the game. Because I think we all just love to measure ourselves against what we know is a very high pressured situation. That's why it's as popular as it is."
LeVar Burton nearly entered the priesthood
In his conversation with the Times, Burton chatted about his friendship with fellow kids' broadcaster Fred Rogers of Mister Rogers' Neighborhood when he brought up his serious contemplation of a priestly calling.
"We developed a relationship that I will always lean on," Burton said of Rogers. "That guy on Mister Rogers was who he really was. Fred was present, he was open, he was attentive, he was intensely interested in how you felt in this moment. 'Let's do this — right here, right now.'
"Fred was a Presbyterian minister. I studied for the Catholic priesthood. He and I shared a value that our lives should be centered around service. He taught me that it wasn't about me. It was about the audience's experience. I was the conduit. I also think that Fred's example is about being able to be OK with who we are wherever we find ourselves. It's easy to forget how important that is: simply being fine with who we are at any given moment."
He is aiming for permanent host of 'Jeopardy!'
Of the very real possibility of his piloting Jeopardy! into its post-Trebek era, Burton has been upfront, straightforwardly saying not getting the job of host would sting a little: "It will hurt. I'm not going to lie. But if that happens, I will get over it. I will be fine. Remember: Everything happens perfectly and for a reason. That is my default. It's all going to be OK. Because it always is."
RELATED: Why 'Jeopardy!' Champ Ken Jennings Originally Turned Down the 'Greatest Of All Time' Tournament: 'I Told Them No'