'Jeopardy!': This Guest Host Had to Reshoot a 'Final Jeopardy!' Segment '7 or 8 Times': 'He Just Couldn't Get It'
Find out which 'Jeopardy!' guest host had to reshoot one 'Final Jeopardy!' segment over and over again - and why.
Filling in for Alex Trebek on the quiz show Jeopardy! until a permanent host is found is no small task. It's a learn-as-you-go assignment that has tested the ability of each guest host to stay on their toes.
According to a contestant, one visiting host's difficulty in pronouncing a word led to numerous retakes and to the show staff's hesitation to draw his attention to the fact that he was still getting it wrong.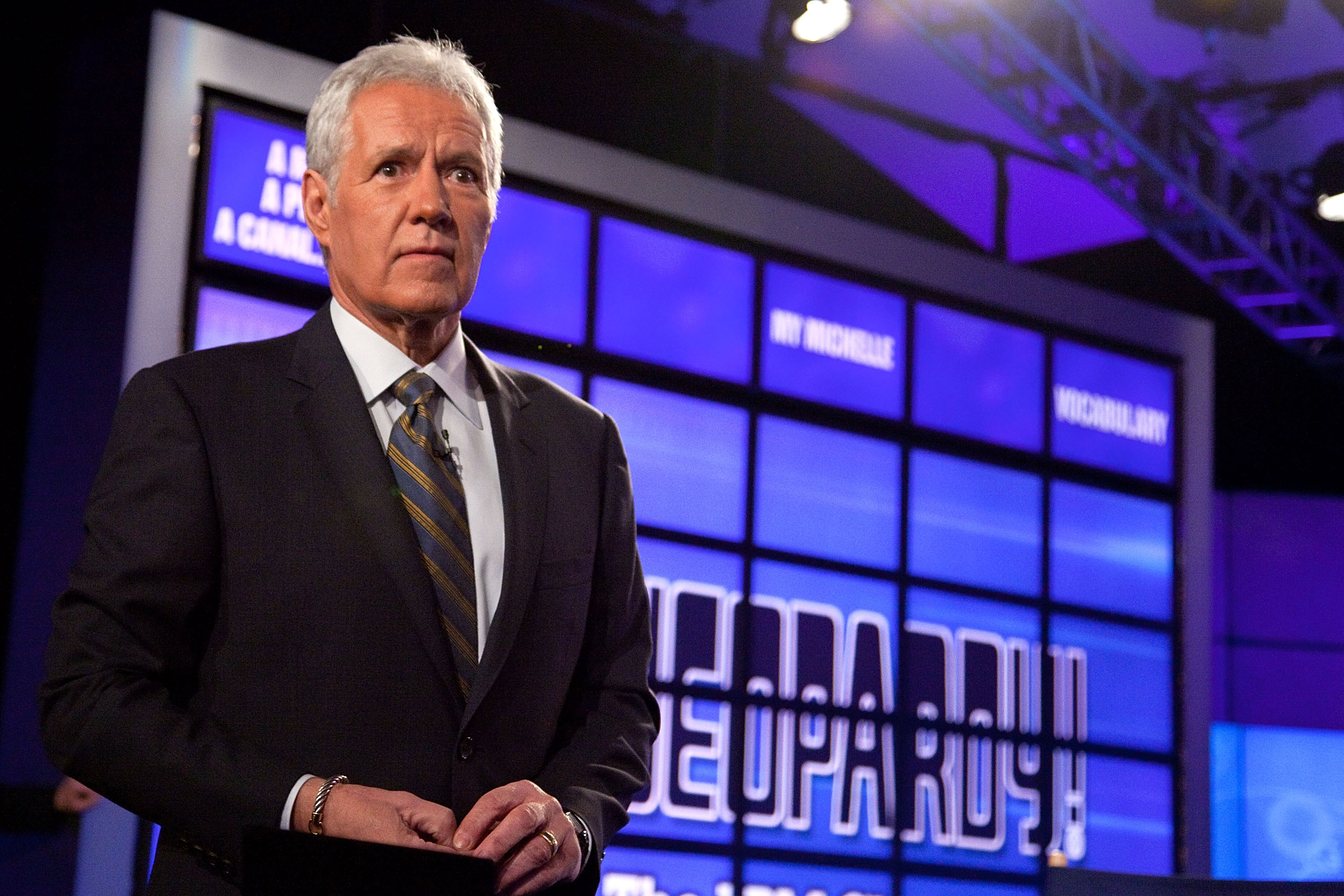 Dr. Oz's appearance on 'Jeopardy!' was met with resistance by an unlikely group
When Dr. Oz's name was announced as a guest host on the program, efforts began to keep him off the show.
An open letter sent to executive producer Mike Richards from a group of over 600 former contestants, and subsequently posted on Medium in February, expressed concern for his choice of Oz as a guest host.
"We understand that first and foremost, Jeopardy! is a television show, and ratings are important," they wrote in part. "However, Dr. Oz stands in opposition to everything that Jeopardy! stands for. Jeopardy! is a show that values facts and knowledge. Throughout his nearly two decades on television he has used his authority as a doctor to push harmful ideas onto the American public, in stark contrast with his oath to first do no harm."
A former contestant said Oz couldn't get 1 word right
Claire McNear last year published the everything-Jeopardy! book, Answers in the Form of Questions: A Definitive History and Insider's Guide to Jeopardy!
In an article for The Ringer, McNear interviewed Richards and several former contestants about the show's guest host selections. One contestant, Emily Seaman, appeared on the program in March while Oz was guest hosting.
According to Seaman, Oz held up filming during a Final Jeopardy! segment due to having a hard time pronouncing one word. The category itself was the same word, and since it was also in the clue, this required Oz to say the tricky term more than once.
The vibes on the 'Jeopardy!' set during Oz's gaffe
The clue in question read: "A real-life antidisestablishmentarian, William Bridgeman opposed the 1920 disestablishment of this in Wales."
McNear wrote, "Oz struggled to get the pronunciation of antidisestablishmentarianism right, rerecording 'seven or eight times,' Seaman says. 'He just couldn't get it.'"
Worse, the former contestant told McNear, was that Oz seemed unaware that, even after trying to pronounce the word correctly several times, he thought he'd finally gotten it right. He hadn't.
"And more than that he couldn't get it, he didn't know when he hadn't gotten it, so it kind of seemed like the producers were like, Are you gonna tell him that we've done this six times and he didn't get it?," she said. "'Everybody in the audience'—the day's other contestants—'was like, That's not how you say that …'"
(That Final Jeopardy! answer, by the way, was 'What is the church?')