'Jeopardy!': Here's Mayim Bialik's Net Worth and Why She Seems Favored to Become the Show's Next Host
Ever since actor Mayim Bialik guest-hosted on Jeopardy! earlier this year, she caught the attention once again of television-viewing audiences. "Once again," because this isn't Bialik's first go-round in front of cameras. To many viewers, she's the floppy-hat-wearing star of Blossom from the 1990s, and to others, she's Amy Farrah Fowler from The Big Bang Theory.
Here's more on Bialik's television resume, why she's reportedly a favorite to host Jeopardy!, and, of course, her net worth.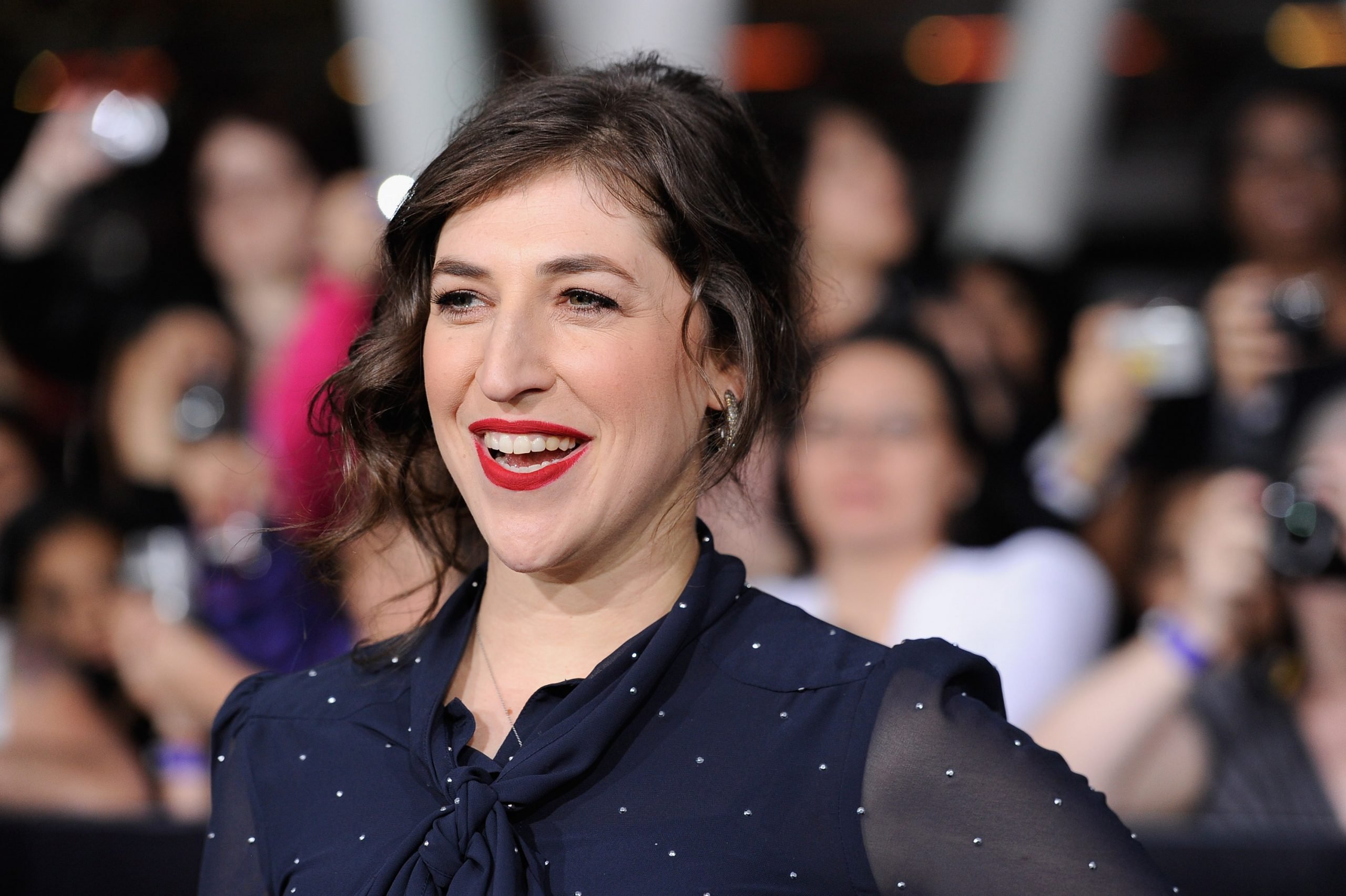 From 'Blossom' to Dr. Bialik
Despite the actor's attempts to revisit her role as Blossom Russo in a reboot of her hit television series Blossom, as of yet the venture hasn't taken off. Bialik was 16 years old when she starred in the NBC comedy in 1991 and turned 19 when it went off the air.
After Blossom came to an end, Bialik checked out of show business and earned her Ph.D. in neuroscience, as she told The Graham Norton Show. "I have a doctorate in neuroscience," she told the host. "I left the industry for 12 years. I really wanted to experience life where you're valued for what's in between your ears and not sort of for what you can provide for other people."
She began teaching after getting her degree, but chose to join the cast of The Big Bang Theory's third season because she "was running out of health insurance and figured if I can just get a couple of [acting] parts, I'll get my SAG [Screen Actors Guild] insurance back. I had never seen The Big Bang Theory, didn't know what it was, and was cast, and literally, my life changed."
Bialik's net worth and her career-changing job at 'Jeopardy!'
With a net worth currently at $25 million, Bialik was taking home $450,000 per episode as The Big Bang Theory's Amy, according to Celebrity Net Worth. She also hosts the mental health podcast Breakdown and has fronted FOX's Call Me Kat, executive-produced by her former Big Bang co-star Jim Parsons, since early 2021. Her favorite part of playing the title role is being able to portray "a real woman. I love the opportunity to not be told, like, 'Can you lose 20 pounds and just be like a better, skinnier version of yourself?' I like just being myself," she said.
Bialik, who debuted as a guest host on Jeopardy! in the summer of 2021, wowed both viewers and the show's producers enough to be named one of its new hosts, alongside Mike Richards. Once Richards stepped down from the post, she was named temporary host with Ken Jennings for the rest of the year. And she hasn't been shy about her desire to land the gig permanently.
"I have to say, the use of my brain and my skill set feels best suited by this job on Jeopardy!," she told Glamour. "It is a dream job. I think it's a dream job for anyone, but especially for someone who is trained first as a performer and then as a science communicator."
The Jeopardy! crew reportedly want Bialik installed as new host
Bialik's dream might come true, with recent reports from The Daily Mail revealing that the Jeopardy! staff is rooting for the actor to be named the show's permanent host.
"There is no doubt that Mayim is totally cut out for the job," a source was quoted as saying. "She has the goods to back it up and is very pleasant and professional to all of us. So many of us wanted her from her first tape day several months ago. She is perfect for it."
Jeopardy!'s fans will have to wait a bit longer to find out who the show's permanent host, once and for all, will be.