Will 'Jeopardy!' Host Alex Trebek's Final Movie Star Ryan Reynolds?
For decades, the late Alex Trebek served as the host of Jeopardy! But in doing so, he also became something of a pop cultural touchstone. Everyone recognizes Trebek from his day job, and that notoriety led to his involvement in other projects. With Trebek's death in 2020, fans might have only one more chance to see him on screen. But is Ryan Reynolds' summer blockbuster Free Guy really Trebek's final screen appearance?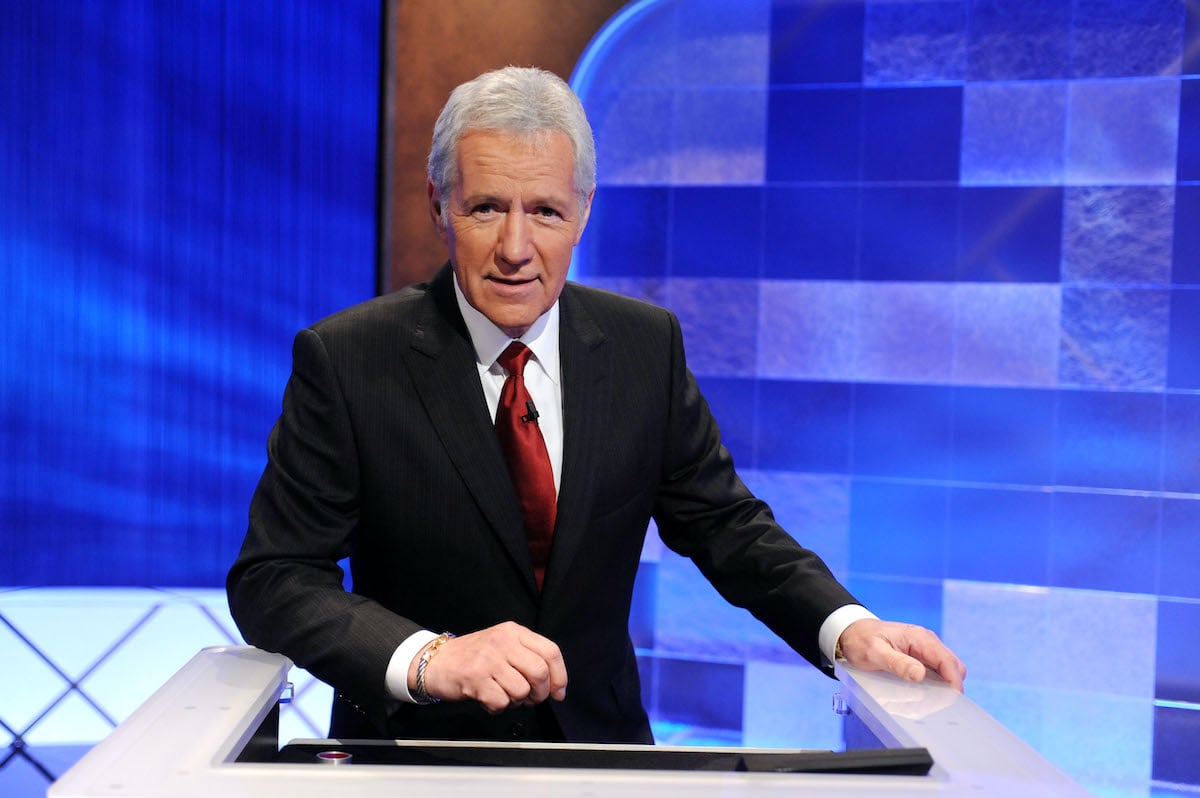 Ryan Reynolds participated in the final 'Jeopardy!' episodes
Both Reynolds and Trebek are among the most famous Canadian citizens. So perhaps it's fitting then that Trebek pops up in Free Guy. However, before he does, the pair already technically worked together recently. Reynolds actually popped up as a video clue in an episode of Jeopardy! The answer he gives actually calls out Free Guy specifically.
As Reynolds pointed out via social media, the "heartbreaking" moment wound up airing as part of Trebek's final week of episodes. The Jeopardy! host had several episodes already recorded, and these were aired posthumously in accordance with his wishes. The game show has not yet decided who will succeed Trebek as its host.
The new Ryan Reynolds movie might be Alex Trebek's final movie role
As seen in the marketing for Free Guy, Trebek plays himself in a scene from the film. The movie stars Reynolds as a non-playable character in a popular video game who becomes aware he's in a game. And in doing so, he sets out to become the hero of his digital world. In Trebek's scene, this phenomenon crosses into the real world, with a Jeopardy! clue referencing the actions of Reynolds' "blue shirt guy."
Given Reynolds' superstar status in recent years, anticipation has been high for Free Guy. And the inclusion of Trebek only adds to that. Although the Jeopardy! host has played himself in TV and movies before, all signs do point to Free Guy being his final on-screen credit. Even Trebek's IMDb profile lists Free Guy as his most recent — and indeed final — project, following the end of his Jeopardy! run.
The 'Free Guy' release date has been pushed back several times
Reynolds' movie, of course, was supposed to hit theaters a while ago. 20th Century Studios — formerly 20th Century Fox — originally set a July 2020 release for the movie. But due to the coronavirus (COVID-19) pandemic, the studio pushed it back until December 2020, then May 2021, and finally Aug. 13, 2021.
Free Guy is far from the only Fox and/or Disney movie pushed from 2020 to 2021. But with theaters now coming back into the picture, fans of Reynolds and Trebek alike will finally get to see the movie on the big screen. Free Guy will reportedly enjoy a 45-day exclusive theatrical release before presumably streaming.